Immagine non coperta da diritti d'autore.
Image not covered by copyright.
pixabay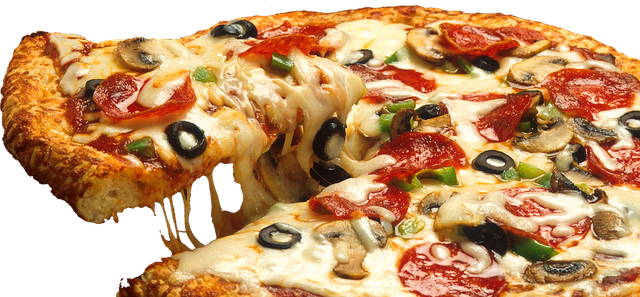 TESTO IN ITALIANO


PIZZA FUMANTE IN MENO DI 5 MINUTI!


FONTE:
http://www.ilsole24ore.com/art/food/2018-09-03/giappone-ecco-distributore-made-italy-che-sforna-pizze-24-ore-giorno-133646.shtml?uuid=AEVE3oiF
La città giapponese di Hiroshima è tristemente famosi in tutto il mondo, per essere stata la prima al mondo a subire un attacco atomico, in quel triste 6 ago 1945.
Da oggi Hiroshima ha un nuovo primato, questa volta non così triste, anzi decisamente più allegro, direi molto più gustoso!
Grazie ad un imprenditore nipponico, grande amante del cibo italiano, debutterà il primo distributore automatico in grado di sfornare pizze cotte a 300 gradi sul momento, dunque belle calde e sfiziose.
Stanchi dunque degli snack freddi e poco gustosi, quelli che normalmente troviamo nei distributori automatici?
Non rimane che pazientare ancora un pò, c'e' da scommettere che queste macchine arriveranno anche in Italia. Del resto la macchina che ha cominciato il suo servizio in Giappone è "made in Italy", visto che si tratta di pizza non poteva che essere italiana un'azienda che mette sul mercato un distributore automatico di pizze.
Sorge spontanea la domanda, sarà buona?
Sarà la brutta copia della nostra amata pizza?
Sembra che questi distributori siano in grado di impastare acqua e farina al momento, quindi aggiungere i vari ingredienti come pomodoro,mozzarella e cucinare il tutto con il forno integrato.
Ovviamente per chi è abituato a mangiarsi una pizza al ristorante, potrebbe sembrare una bestemmia, ma in fondo il mercato a cui questi distributori si rivolgono, possono sicuramente decretarne il loro successo.
In fondo, non è meglio una pizza calda e comunque preparata sul momento, piuttosto che quei panini o tramezzini confezionati, che sanno di plastica e al cui interno vi sono ingredienti che non hanno niente di naturale?
C'e' da aspettarsi quindi un successo anche in Italia, del resto il settore dei distributori automatici sta prendendo sempre più piede, la loro facilità di utilizzo e l'estrema facilità di gestione ne fa un business di sicuro avvenire.
In qualsiasi momento del giorno, anche durante la notte, visto che i distributori sono operativi 24 ore al giorno, una pratica, comoda e veloce pizza sarà sfornabile senza fare code o dover trovare una pizzeria aperta.
La qualità e la bontà delle pizze dipenderà come sempre dalla qualità dei prodotti di partenza, per cui ci si potrebbe aspettare anche un prodotto di qualità, qualora qualche imprenditore decidesse di usare ad esempio solo prodotti biologici, o comunque di alta qualità.
Le potenzialità di questo distributore sono enormi, esso può essere collocata in una lunga serie di luoghi:
AEROPORTI
CASINÒ
CENTRI COMMERCIALI
CINEMA
HOTEL
MARKET
OSPEDALI
PARCHEGGI
PARCO GIOCHI
RISTORANTI
SCUOLE
STAZIONI
UFFICI
UNIVERSITÀ
PORTI
STADI
Buona pizza "automatica" a tutti!!
ENGLISH TEXT

FUMING PIZZA LESS THAN 5 MINUTES!


SOURCE:
http://www.ilsole24ore.com/art/food/2018-09-03/giappone-ecco-distributore-made-italy-che-sforna-pizze-24-ore-giorno-133646.shtml?uuid=AEVE3oiF
The Japanese city of Hiroshima is sadly famous all over the world, for being the first in the world to suffer an atomic attack, in that sad August 6, 1945.
From today Hiroshima has a new record, this time not so sad, indeed much more cheerful, I would say much tastier!
Thanks to a Japanese entrepreneur, a great lover of Italian food, debut will be the first vending machine able to bake pizzas cooked at 300 degrees on the moment, so beautiful hot and delicious.
Tired then cold snacks and not very tasty, those that we normally find in vending machines?
All that remains is to wait a little longer, there is a bet that these machines will also arrive in Italy. After all, the machine that started its service in Japan is "made in Italy", since it is pizza that could only be Italian company that puts on the market a vending machine of pizzas.
The question arises spontaneously, will it be good?
It will be the draft of our beloved pizza?
It seems that these distributors are able to knead water and flour at the time, then add the various ingredients such as tomatoes, mozzarella and cook everything with the integrated oven.
Obviously for those who are used to eating a pizza at the restaurant, it might seem a blasphemy, but in the end the market to which these distributors turn, can certainly decree their success.
After all, it is not better a hot pizza and still freshly prepared, rather than those sandwiches or sandwiches packed, that they know of plastic and inside which there are ingredients that have nothing natural?
It is therefore to be expected a success also in Italy, after all the vending machines sector is becoming more and more important, their ease of use and the extreme ease of management make it a safe business.
At any time of the day, even during the night, since the distributors are operating 24 hours a day, a practical, convenient and fast pizza will be free without queues or having to find an open pizzeria.
The quality and the goodness of the pizzas will depend as always on the quality of the starting products, for which one could also expect a quality product, if some entrepreneur decided to use, for example, only organic or high quality products.
The potential of this distributor is enormous, it can be placed in a long series of places:
AIRPORTS
CASINO
SHOPPING CENTERS
CINEMA
HOTEL
MARKET
HOSPITALS
PARKING LOTS
PLAYGROUND
RESTAURANTS
SCHOOLS
STATIONS
OFFICES
UNIVERSITY
PORTS
STAGES
Good "automatic" pizza to everyone !!

"ONE Minute for Peace" meditation campaign.
Join our campaign to save humanity.
http://1min4peace.org/en_US/about-us/

This is my Steemit

That is an
@originalworks

==CONTACTS==
Email: elohim4@libero.it
FB: https://www.facebook.com/now666change
Steemit: https://steemit.com/@elohim4