Immagine non coperta da diritti d'autore.
Image not covered by copyright.
pixabay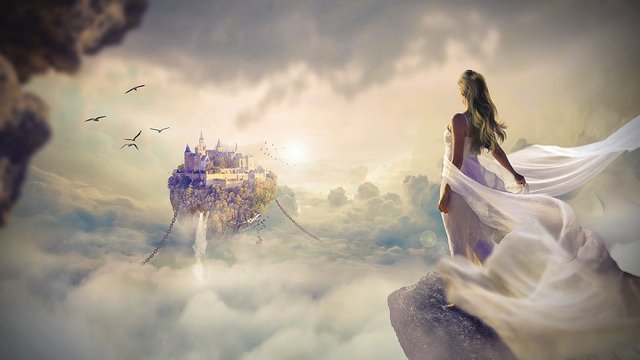 TESTO IN ITALIANO


Rumone di prima mattina


Prima parte
Questa mattina, anzichè essere svegliato dal cinguettio degli uccellini, sono stato "accolto" al nuovo giorno da uno strano trambusto…
Mi sono affacciato alla finestra,era tutto buio non si vedeva niente, mi chiedevo se fosse ancora notte ... prima di realizzare che semplicemente la tapparella era tutta giù, quindi dovevo prima tirarla su, se volevo vedere cosa succedeva fuori e capire da dove veniva tutto quel baccano...
Sollevata la tapparella nulla sembrava diversa dal solito, non vedevo niente di anomalo.
Il rumore sembrava venire frontalmente, laddove c'e' un campo abbandonato da diversi anni, con la natura che ha preso da tempo il sopravvento, con erba altissima, diversi alberi ormai belli alti e per finire una bella boscaglia di canne selvatiche.
Tutto il vicinato ha sempre storto il naso nel vedere un terreno grande come un campo di calcio, del tutto abbandonato e con erba altissima.
Qualche anno fa, fu recintato e cominciaro dei lavori per la costruzione di villette a schiera.
Per qualche settimana vedevamo gli operai al lavoro.
A me l'idea di queste nuove costruzioni non faceva piacere, innanzitutto il rumore del cantiere, i mezzi degli stessi ad occupare parte della strada, il tutto con prevedibilii lunghi tempi di costruzione.
Un'altra cosa che non piace è vedere da un lato edifici, case, e capannoni abbandonati, dismessi da anni e dall'altro questa continua costruzione di nuove unità abitative.
Perchè non si punta a riqualificare il nostro territorio, cercando di demolire le vecchie strutture decadenti, per far spazio alle nuove costruzioni?
Parliamo di un grave problema, il consumo del suolo in favore dell'edilizia, che da un lato porta via nuovi terreni che vengono sacrificati per le attività di costruzione edilizia, e dall'altro ci "regala" intere strutture abbandonate e pericolanti, che deterbuna il paesaggio, rendendolo non solo brutto esteticamente, ma persino pericoloso, visto i possibili crolli a cui queste strutture potrebbero essere esposte.
ENGLISH TEXT

Early morning rumone


First part
This morning, instead of being awakened by the chirping of birds, I was "welcomed" to the new day by a strange commotion ...
I looked out the window, it was all dark, you could not see anything, I wondered if it was still night ... before realizing that simply the shutter was all down, so I had to pull it up first, if I wanted to see what happened outside and understand where it was all that noise ...
Raised the blind nothing seemed different from the usual, I did not see anything unusual.
The noise seemed to come from the front, where there is a field abandoned for several years, with nature that has long taken over, with tall grass, several trees now beautiful tall and finally a beautiful bush of wild reeds.
The whole neighborhood has always twisted its nose to see a land as big as a soccer field, completely abandoned and with very high grass.
A few years ago, it was fenced and I began work on the construction of terraced houses.
For a few weeks we saw the workers at work.
I did not like the idea of ​​these new constructions, first of all the noise of the construction site, the means of the same to occupy part of the road, all with foreseeable long construction times.
Another thing that does not please is to see on one side buildings, houses, and abandoned warehouses, abandoned for years and on the other this continuous construction of new housing units.
Why not aim to retrain our territory, trying to demolish the old decadent structures, to make room for new buildings?
We are talking about a serious problem, the consumption of land in favor of construction, which on the one hand takes away new lands that are sacrificed for construction activities, and on the other hand "gives us" entire abandoned and unsafe structures, which the landscape, making it not only aesthetically ugly, but even dangerous, given the possible collapses to which these structures could be exposed.

"ONE Minute for Peace" meditation campaign.
Join our campaign to save humanity.
http://1min4peace.org/en_US/about-us/

This is my Steemit

That is an
@originalworks

==CONTACTS==
Email: elohim4@libero.it
FB: https://www.facebook.com/now666change
Steemit: https://steemit.com/@elohim4