Hurricane Irma, leaves trail of destruction for people in Puerto Rico and some small island at the Caribbean
Hello welcome to my page please vote and left a comment if you have any questions
I'll appreciate it :)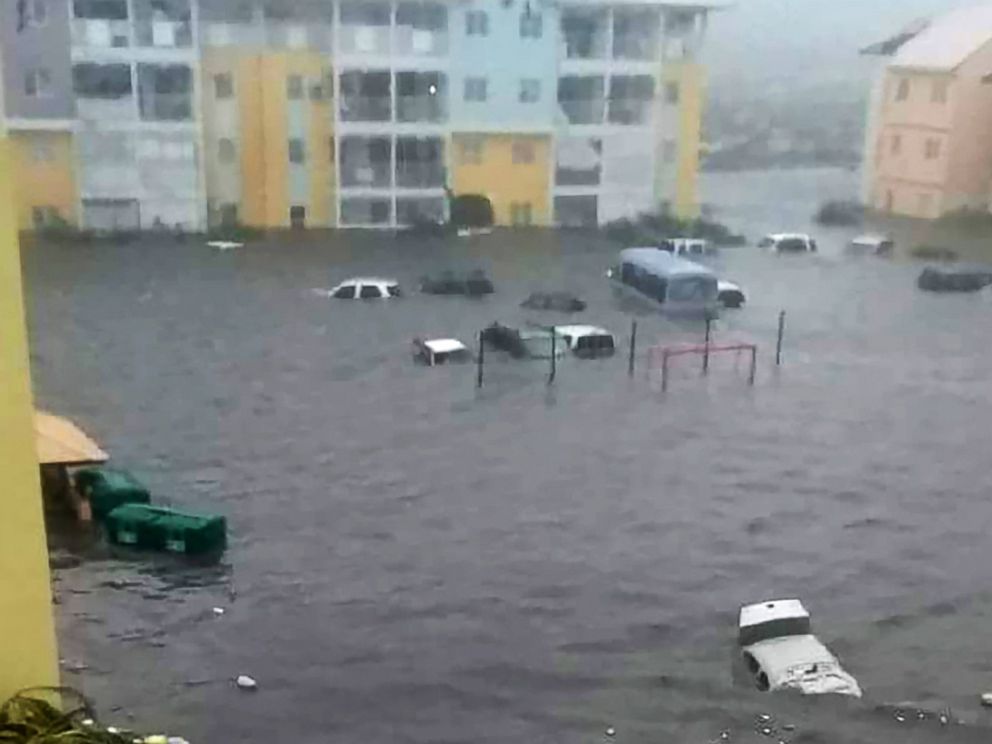 Hurricane Irma flooded cars in this parking lot
This maybe the most powerful Atlantic Ocean storm ever recorded in history, as it hit Puerto Rico and swept across the Caribbean leaving destruction in its wake.
Hurricane Irma howled past Puerto Rico on Wednesday after thrashing several smaller islands located near Antigua in the northeastern Caribbean,it all happen at 1.47am local time (6.47am BST).
However,the tiny island of Barbuda, which has a population of 1,800, was devastated. Their Prime Minister Gaston Browne said: "Barbuda is literally rubble.The entire housing stock was damaged. It is just a total devastation."The government estimated destruction on Barbuda was "upwards of 90 per cent".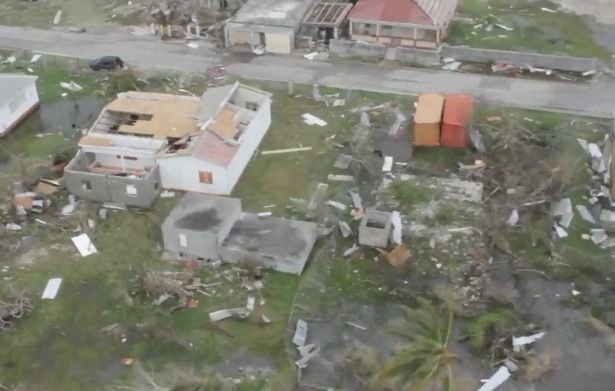 What's left after the storm in Barbuda
As Irma hit the Caribbean,with winds of 185mph that sounded like a freight train, buildings were destroyed and hotels flooded.
The eye of Irma was passing just north of Puerto Rico late on Wednesday, buffeting the U.S. island territory's capital, San Juan, with heavy downpours and strong winds that scattered tree limbs across roadways.
"The winds that we are experiencing right now are like nothing we have experienced before,"stated Governor Ricardo Rossello who later told CNN."We expect a lot of damage, perhaps not as much as was seen in Barbuda."she stated again
As the Caribbean takes stock of the trail of devastation, Florida is preparing for a potential direct strike. The eye of the hurricane passed over Barbuda at around 1.47am yesterday.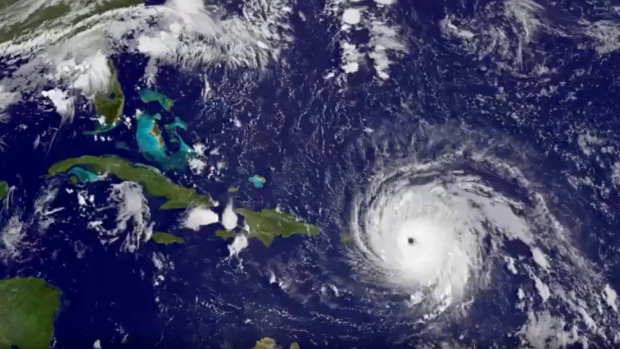 This is picture of Hurricane Irma taken from outer space
The storm moved on to the French islands of St Barts and St Martin after hitting Barbuda,which later officials said had suffered "major damage" with even the "most sturdy" buildings destroyed by winds that tore off rooftops and knocked out electricity.
On St Martin, an island split between the Netherlands and France, Irma has destroyed Princess Juliana Airport, which is best known for aircraft flying a matter of feet above holidaymakers on a nearby beach.
Thousands of people have been evacuated as the hurricane churns a path also taking in Puerto Rico, the Dominican Republic, Haiti and Cuba before possibly hitting Florida over the weekend.
Boris Johnson, the Foreign Secretary, said the government was in touch with British overseas territories caught up in Irma, and was doing "everything we can to help those afflicted".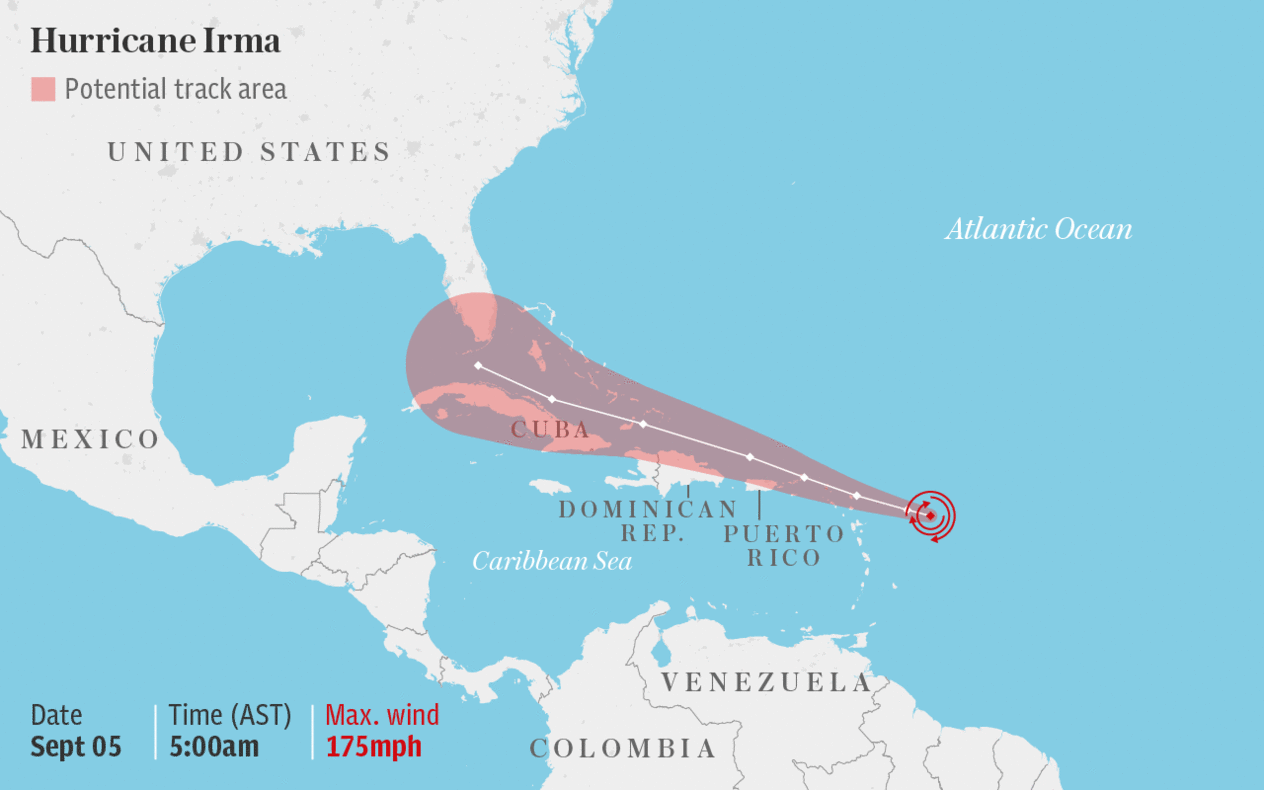 The scale of where Hurricane Irma is heading
Jim Cantore, weather forecaster at The Weather Channel said: "Given #Irma has remained on the southern edge of the guidance envelope is cause for concern. Could put PR deeper into a pulverizing eyewall."
Meanwhile, French interior minister Gerard Collomb says the St Martin government buildings - the most sturdy there on the islands - have been destroyed.
He told reporters: "We know that the four most solid buildings on the island have been destroyed which means that more rustic structures have probably been completely or partially destroyed."
The weather channel have espected the storm to last until Friday.
Pray for the injured and suffering,who got struck by Irma