IOST Price Report : September 25, 2020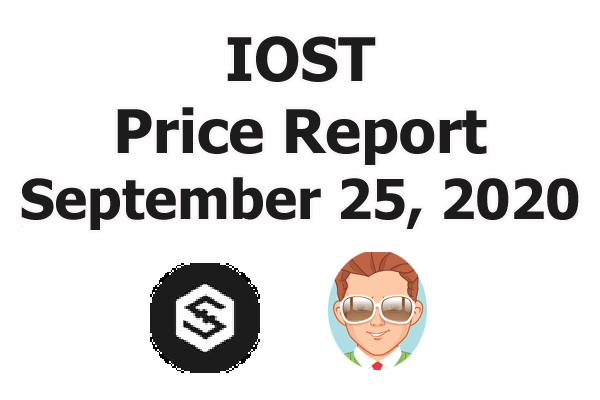 September 25, 2020 - IOST (IOST) current price is about $0.005737 and the rank is 107 on Coinmarketcap.com, the price in BTC is about 0.00000055 BTC.
This post is a report regards IOST price and IOST rank in the cryptocurrency market as show on Coinmarketcap.com at date September 25, 2020.

Image Source
The current rank of IOST is 107 and the current price in US dallar is $0.005737, if we compare to previous 30 days as see from data below, the current price seems in down trend but still in swing mode, if you want to buy, try to get around price $0.0050!
This is a historical data for IOST in last 30 days.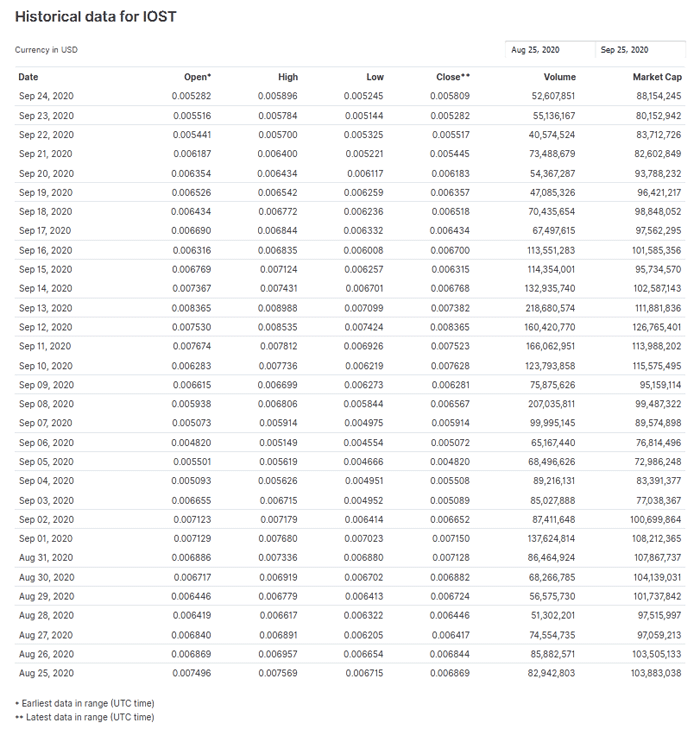 Image Source
Why making this price report on IOST cryptocurrency?
This is another way of my crypto earning and I post this to keep remind me about the current price of crypto coin that I invest and I want to share to others too. You can earn extra money by voting to the node, beside voting you also can trade IOST coin by buy at low price and sell at higher price.
To earn IOST by voting, simply hold IOST in wallet (I use TokenPocket wallet) and choose node to vote then you choose amount to vote and set. You will see the Bonus withdraw in voting section in wallet, you can withdraw in amount and add into vote amount, more vote ... more earn.
My current amount in vote : 93 IOST
Today available reward claim : 0.0715 IOST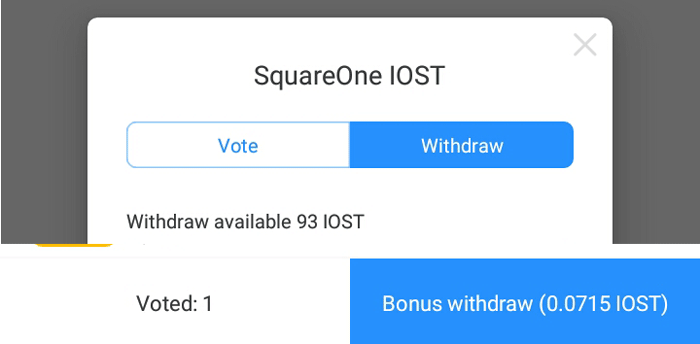 Thank you for visiting and I hope you enjoyed reading my Blog. Please remember to Follow, Resteem, and Upvote.