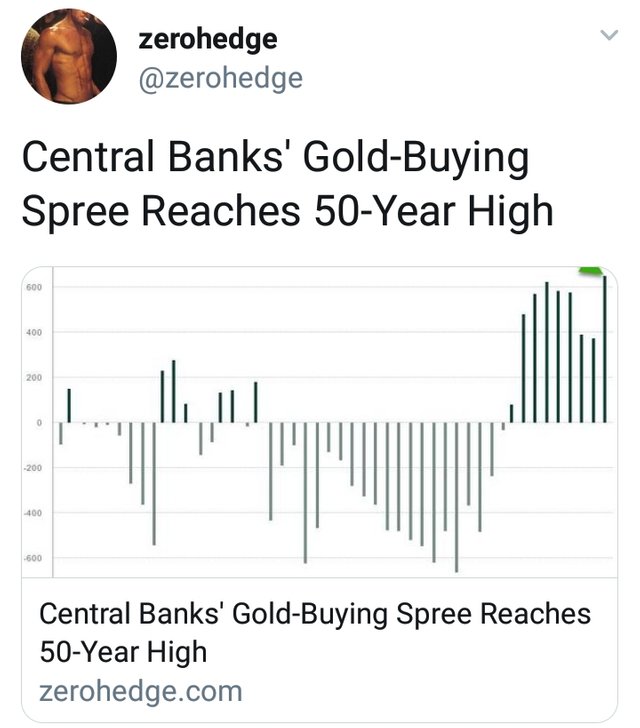 #Gold News - Zerohedge
I was scanning my twitter feed earlier and came across this article that I thought I would share with you.
Credit to Zerohedge for the content in the article.
For those that may have missed the article here is another chance to see it.
Central Banks' Gold-Buying Spree Reaches 50-Year High
Thanks again for reading.
Stephen