Physical Gold Coins ( Krugerrand ), do they still have a place?
I wrote this post on my website not long ago, but since joining steemit recently, I thought it might be worthwhile revising it.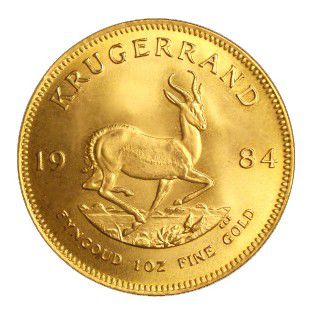 Krugerrand's was first minted in the late 1960's, and in a very short time span became a very popular way for the ordinary man to invest in and own physical gold, both in South Africa and internationally.
Buying Krugerrand's are easy today, with many businesses selling Krugerrands. You get different sized Krugerrand's namely, 1/10th ounce, 1/4 ounce, 1/2 ounce and then the full 1 ounce coins ( 33.93 g ).

Krugerrand's selling prices range from between gold price + 12% to gold price + 20%, making them the most affordable gold coins on the market.
As of late, and as with any high value coins, there are fakes out there, so do be cautious from where you purchase your gold coins from.
Krugerrand's are classified as bullion coins, meaning their price is almost exclusively linked to the gold price, unlike proof gold coins and other gold coin sets which tend to sell for much more than their actual gold value, which does not make them nearly as appealing as the #Krugerrand for short to medium term investment.
With the rise of #cryptocurrencies, does the Krugerrand retain it's investment appeal?
I believe the Krugerrand will keep it's investment appeal for the next few years
I say this from past & present experience, there are a lot of people still buying these coins and keeping them, waiting for the gold price to rise again.
They also feel its a 'safer' investment since they get to store their gold coins with them.
I would love to hear from you what you think of physical gold coins vs cryptocurrencies
thank you for reading this article.