The idea of earning money online has become very popular and is very up to date, especially due to the current situation in the world. People are searching for ways of how to earn money online and there are thousands of those ways, but to be honest they are all very general without certain instructions how to act to create passive income. Today we will talk about IQCash that will allow you to earn 300% per year on autopilot. Lets get into the action and learn how it is possible to earn 300% yearly with IQCash.
Crypto currencies are getting more and more popular each day, especially right now when dollar is standing before the largest inflation in the history and oil charts are getting into negative percentage. The situation in the world is so uncertain that oil companies are ready to buy oil from regular customers instead of selling. So people are actively searching for investment opportunities that would help to improve financieal situation and a lot of people are choosing crypto currencies as an alternative method. The latest trend in crypto currencies industry is anonymity, because users are experiencing tons of problems with centralized sources that are just stealing your data. Generally speaking, people are searching for anonymous investment opportunities and that is the moment when IQCash comes in.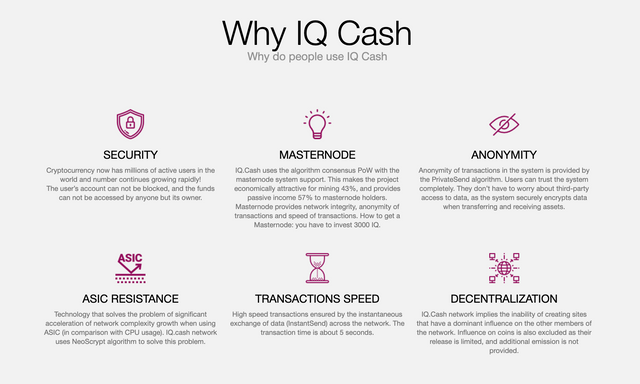 IQCash is a revolutionary payment platform for traders, investors and miners, that is providing an opportunity to do all those things anonymous. Furthermore, IQCash has created its own blockchain and you have an opportunity to run a masternode and to earn passive income for doing so. Basically, there are two main opportunities how to earn IQCash coins. Their blockchain is very unique and provides an opportunity to mine coins, from which miners will get 43% of a block reward and other 57% of rewards are going to masternode owners. Masternode is a software that is running on a computer device, that is checking blockchain transactions and gets rewards for doing so.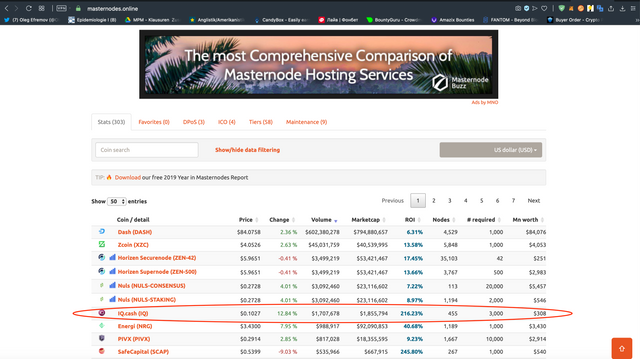 Maternodes.online is a website where you can monitor the most expensive masternodes for the biggest crypto currencies. As you can see for example, you can run a DASH masternode that would bring you around 6-7 percent yearly and the price of this whole thing is around 83,000 USD. And if you look a little bit down you will see IQCash masternode that is generating around 230 percent per year and costs only 280 USD. If you click on IQCash you will see all the detailed statics, so for running a masternode, you will get around 1,7 USD each day and 621 USD per year. You will get 18,2 IQCash per day and will be able to sell those tokens on exchanges, we will show them later or reinvest and run more masternodes.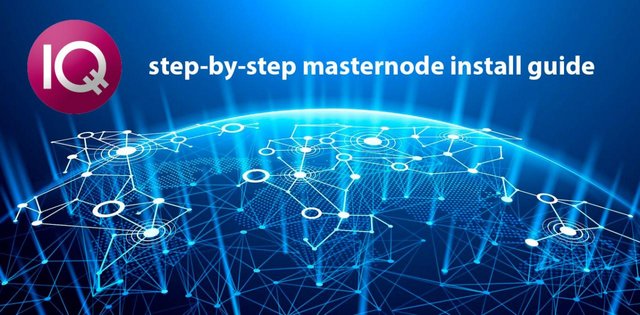 So now we will explain how to setup a IQCash masternode easy and fast and to earn 300 percent revenue per month without doing anything. The setup is really easy and will need 4 quick steps: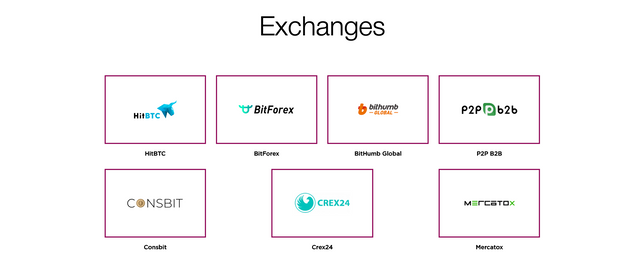 First of all, you will need to purchase 3000 IQ tokens to be eligible to run a masternode. You can find all exchanges where IQCash token is listed and use anyone to purchase the requested amount. It does not matter on which exchange you are going to buy tokens, you can do some research and find an exchange that provides the best price. A small advice is to purchase 3001 IQ tokens because you will need to spend 1 token for transaction commission by withdrawing your tokens.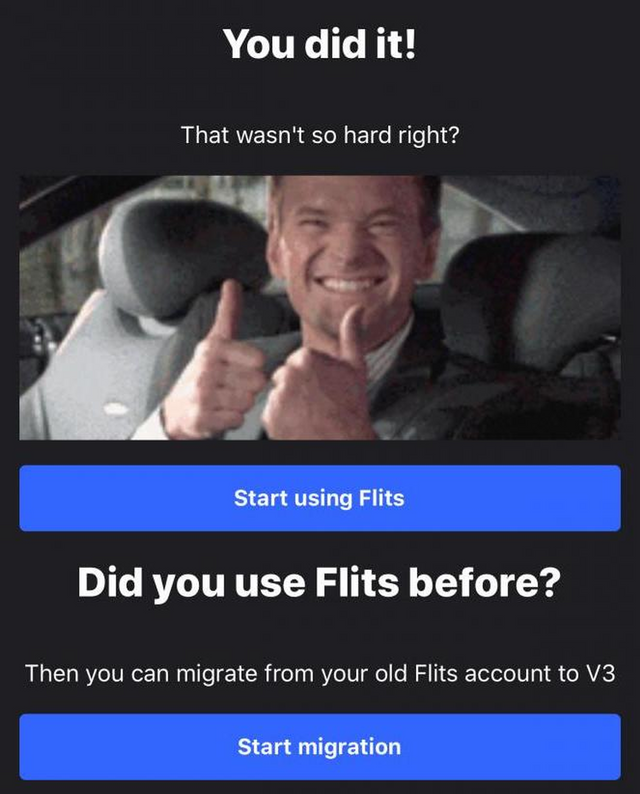 To start with you will need to download Flits App from Google or Apple store, depending on your device. When program has downloaded just open it and click on new wallet. You will get 24 words, as a secret key to your wallet, write them down, it is extremely important, otherwise you will lose the access to your wallet. After that you will need to verify the secret words, the app will ask you to fill 3 random words, so it is very very important to save those words. After you are done, click on start using fits. On the next window click on new wallet and find IQCash. Once you gained access to your wallet, you can deposit your IQCash coins from exchange.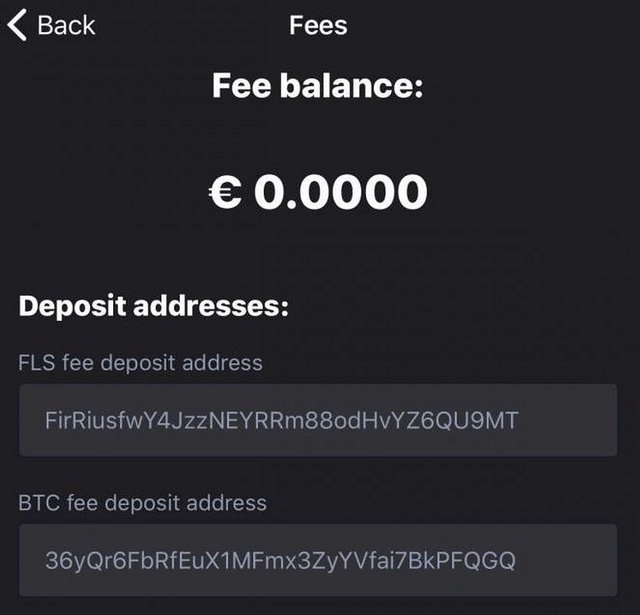 Next important step is to cover Flits App fees for running a masternode. The fees are pretty low and are around 1,99 Euro per month. So to fill your wallet for fees, go to personal tab and to fees and payments. Now you can choose between FLS coin and BTC. You can deposit one of both coins to those addresses and they will be converted into Euro to cover the fees.
If you are not familiar with exchanges and crypto in general, you can just fill this form , provide your IQCash and FLS coin from the Flits App, pay 350 USD and you will get everything credited to your wallet.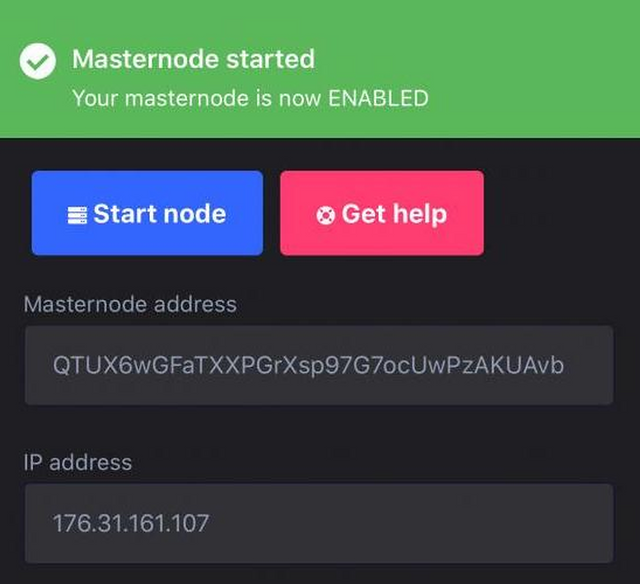 When you will successfully deposit your crypto, just click on Deploy, search for IQCash, select number of masternodes and click confirm. Done, your masternode is generating rewards for you!
WrapUP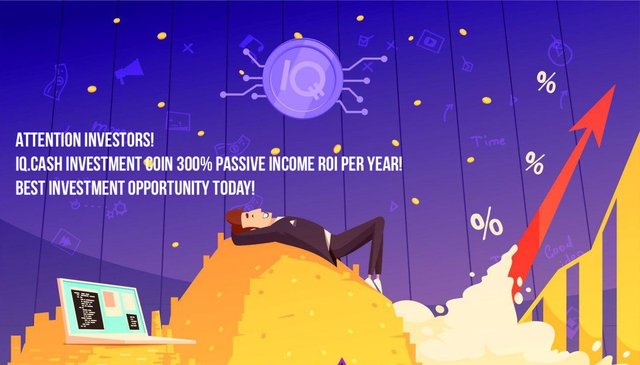 All in all IQCash is a good investment. IQCash is a serious project that provides an anonymous investment opportunities for people from all around the world. IQCash allows you to earn 300 percent yearly by basically doing nothing. A masternode setup will cost you 5-10 minutes of your time and you can forget about it. Moreover, you also have an opportunity to increase your income. Instead of selling your coins you can accumulate another 3000 IQCash coins and run another masternode which will bring you twice as much passive income! Do not forget that you can just pay 350 USD, fill a google form and everything will be done for you, no extra actions needed. Moreover, try to invest some time in price research of IQCash, do not rush to buy IQCash on any exchange, spend an hour and discover the best possible deal and always take withdrawal fees into consideration.
If you want to dive deeper into IQCash, here are some important links for your research:
Website: https://iq.cash
Exchanges: https://iq.cash/exchanges/
Telegram: https://t.me/IQ_cash
Twitter: https://twitter.com/IQ_Crypto
Facebook: https://www.facebook.com/TradersFair/
Youtube: https://www.youtube.com/finexpo
Github: https://github.com/IQ-Cash/iqcash/releases
Discord: https://discordapp.com/invite/qekuX6r
ANN Thread: https://bitcointalk.org/index.php?topic=4360591
Bounty: https://bitcointalk.org/index.php?topic=5240221.0
Posted by:
Bitcointalk: cribusen
Telegram: @nik95rnd
ETH: 0xb1ac9db0d6a1ec291f427ad03fc3b632e1e93a56