I recently came across investFeed and it's literally the Blockchain, Twitter and Bittrex all in one. Wow!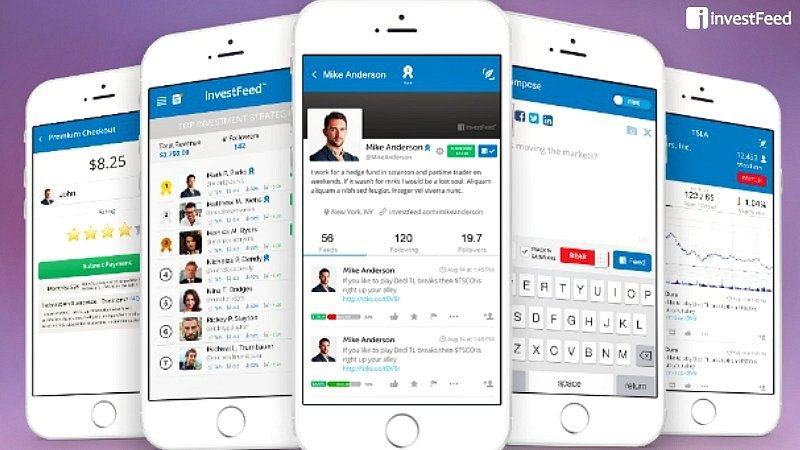 Overview
investFeed is a social investing community that has a all in one package of stocks, news and discussions. The social media for investors.
Best Features
Buy/Sell Coins
Trending Cryptocurrencies
Real Time Data for Most Coins
Watchlist
Portfolio
Chart/Links Post Filter
iOS & Android App
Profile
Add Your Career Overview
On the site you're able to enter an overview of your career by detailing where you've studied, what skills and experience you have plus a summary which you could customize to your preference.
I haven't completed my profile yet and this is what it looks like (Link):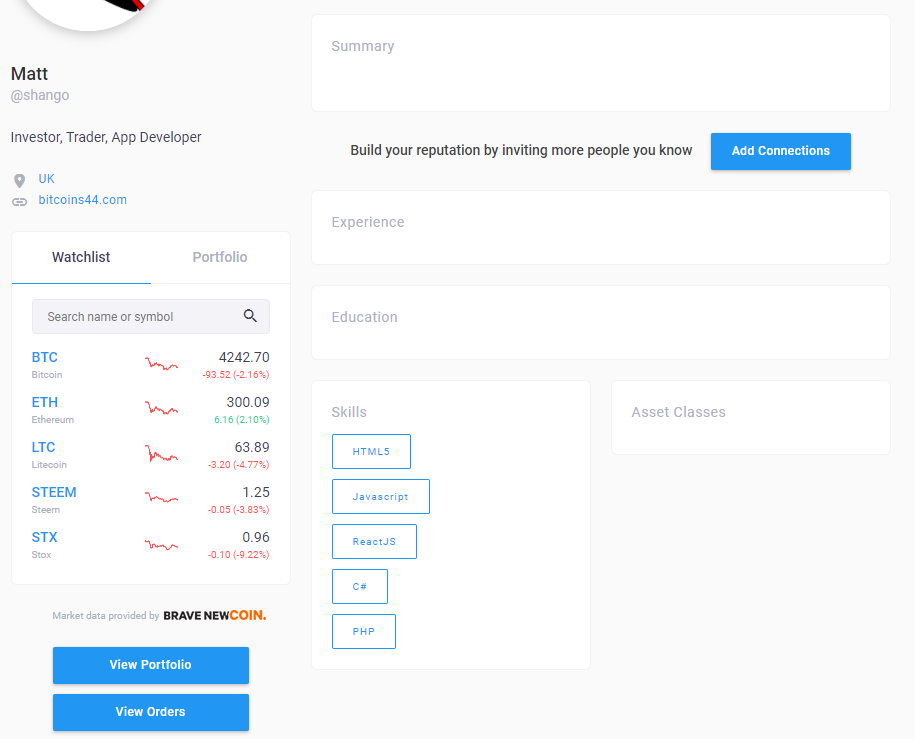 Profitability
The ICO price was at 10,000 FEED (IFT) / 1 ETH which gives us $0.02 for 1 token and now the token has sky rocketed to $0.09.
The coin is not even on top exchanges yet and the features of buying/selling and adding brokerage account have not been implemented yet. On top of that the circulating supply is only around 191 million. This token seems very promising at the moment and looks best for long term holding.
My Thoughts
The idea is really gold and the progress the investFeed team have made is quite spectacular. I did notice some minor issues that could disrupt the user's experience such as loading speed, getting notifications for my own replies and issues commenting on posts. With more features to come, I'm sure they'll look at more asynchronous approaches and using better frameworks such as React.
---
Upvote, Resteem, Follow
---
P.S. I'm working on a new Steemit tool ;)