How to invest in Bitica Coin?
Cryptocurrency is an ever progressive digital invention which yields high and unexpected profits, and fruit in investing in cryptocurrencies multiplies when you go for the most advanced and latest cryptocurrency just like Bitica.
Launched in 2018, Bitica Coin (bitica), was the pioneer in pos/pow based cryptocurrency. It was created in Estonia (the first country to legalize Cryptocurrency) followed by the bombardment of multiple new cryptocurrencies. BITICA COIN offers a potent BDCC platform based on advanced technologies and is frequently termed as bitcoins.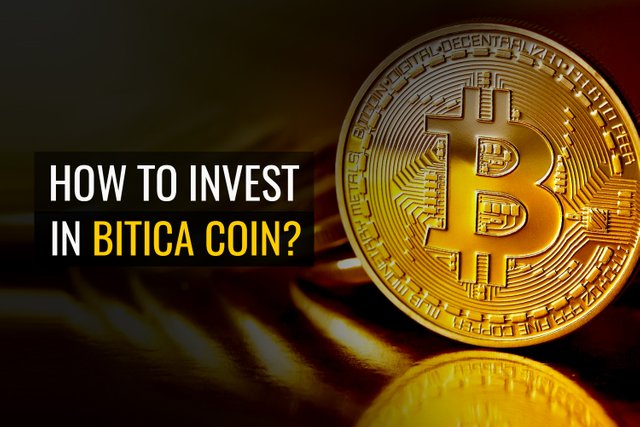 BITICA COIN (BDCC) is a smart contract based peer-to-peer cryptosystem with distributed decentralized public ledger called blockchain and this provides financial & economic liberty and transparency.
Key features of Bitica Coin (Bitica)
Low transaction cost- It offers an efficient platform to present your money using fully featured digital
Fast blockchain protocol- It consumes only a fraction of minutes say, the 60s of time
Safe Smart contracts- It is a scalable digital asset with decentralized control.
POW/POS- Its the first proof of work and proof of stake based cryptocurrency.
If you are really interested in multiplying your investment with this advanced innovation, read further to know what do you actually need to become a part of the BDCC network:
An exchange or website to buy Bitcoins
A wallet where you can store Bitcoins
An exchange or website to buy Bitcoins
ICO should be listed on an exchange because it showcases the goals of the business and its target market. The team exhibited on the website assures the secured framework and elevates the project's credibility. A listed ICO confirms its credibility from the community.ICO Projects are duly tracked and analyzed on these platforms.
If you are residing in a country where Bitica is officially available, then bitica coins can be directly purchased from there while in another case, you can sign up for these exchanges and make payment via your bank account to purchase BDCC coins.
Bitica coin is available on these Websites:
https://thebitica.com/
https://crex24.com/
https://tradesatoshi.com/Exchange/
TradeSatoshi is a U.K. based digital trading platform for Bitcoin and Altcoins. It facilitates the exchange of multi-cryptocurrency & runs on the fastest servers in the industry. It encompasses comprehensive DDoS Mitigation to ensure security and time stability.
BDCC (Bitica Digital Crypto-Currency), was launched on the Trade Satoshi Exchange platform recently and now is the top-ranked cryptocurrency on the platform in terms of trading and exchange value.
Crex24: Crex24.com is another leading cryptocurrency exchange platform which offers multiple digital currencies trading in numerous markets while ensuring high security, low commission rate, fiat money support, etc.
BDCC is also listed on the Crex24 Exchange platform and can be traded against all other compatible currencies to get best returns.
Trust crypto wallet is a fast and secure multi-currency wallet in the mobile app form. Trust Wallet provides full security audited system to send, receive and store multiple digital assets.
BDCC has been listed on the Trust Platform,.The holders of Bitica coins can use this wallet app to store and transfer their coins as well.
A wallet where you can store Bitica Coins
You need a digital wallet for the accumulation of digital coins. If you search online or on google play for BDCC wallets, you will multiple options which may include many fake & bogus wallets because of which you may end up losing your Bitica coins.
Trust Crypto Wallet
Trust Wallet is as an Ethereum and multi-currency wallet that supports almost all the major cryptocurrencies & continue to add support for more coins. In addition to this, users can also check the performance & price of their tokens, their transactions & balance details and perform different activities such as sending and receiving tokens via their wallet account. BDCC coins can be stored in Trust Crypto Wallet- a cryptocurrency wallet in the mobile app form.