THE WHO?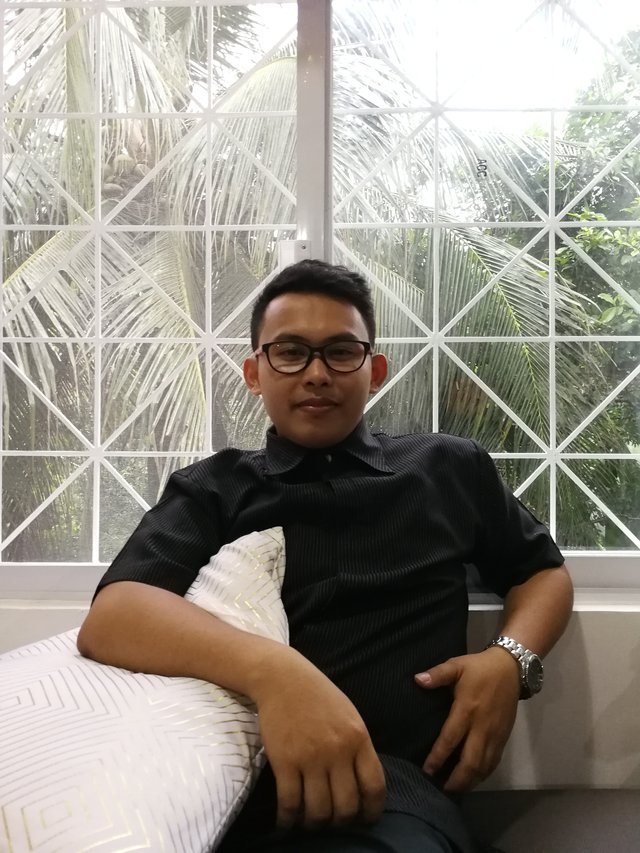 Hello everyone! I'm Anthony Enerio Raterta or you can call me "
Tonyo" as most of my friends and relatives call me. I am Electronics and Communications Engineering graduate of MSU-IIT; one of our local but high quality and standards state university in Iligan City, Philippines. I'm currently working as a Research Assistant at Geo-SAFER Western Mindanao, a Department of Science and Technology funded research which aims to produce relevant and accurate flood hazard maps. During weekends, I also teach special topics in Mathematics to selected Grade 5 students under the MTG (Mathematics Trainers Guild) Mathematics Enrichment Program.
To tell you guys honestly, I'm not the kind of guy that writes and even tells a lot in English. I find speaking in English very awkward because it is not our primary language here in the Philippines. What happens if I end up being silent the whole time whenever I find someone conversing with me in English. Though you may find it ironic that I'm having a hard time speaking in English while I do teaching in mathematics which requires English competency. With steemit and my teaching classes during weekends, I'm looking forward that I will have a chance to improve my English and skills even just for a bit.
FACTS
For you to at least know me, I'll give you some nine (9) facts about me. I choose nine because it is my favorite number.
Fact 1
---
I'm a leap year baby.
---
My birthday is a leap year which means my birthday only appears in the Gregorian calendar once every four years. The moment I knew that my birthday appears seldom on the calendar, I really felt sorry for myself. Way back in my childhood days, I really don't want to greet anyone when their birthday comes. As I grew older, I got used to it and just make fun of myself whenever someone asks for my birthday. For now, I don't celebrate or even want to be greeted with such famous line "Happy birthday" whenever February 29 is not present in the calendar. FYI, my age, if I'll be basing on the appearances of February 29, is 6, so guys do the math for you to know on how old really if I'll be counting my age annually.
---
Fact 2
---
I love math
---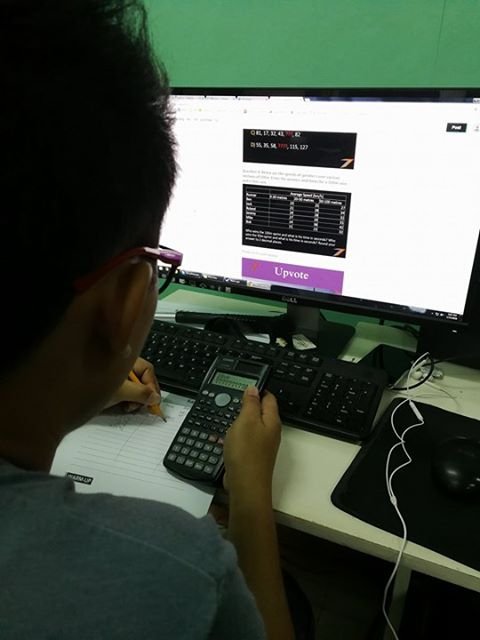 Yes, I love it! Though it might sound weird, I tell you guys, in everything I do on Earth I always try to make patterns. Whenever I walk I tend to make patterns, I always want that every pavement I exactly make 9 steps. Way back in elementary, I really don't like to participate in discussions except on Math classes. This is the main reason why I was able to participate in different competitions in math like Math Challenge funded by the Department of Education in cooperation with Metrobank.
---
Fact 3
---
I love track and field
---
Though I am not gifted in terms of height, I am still thankful to God that he gave me a strong pair of legs. Way back in elementary, I always represent our school in track and field competitions. Luckily, I always get Gold medals despite my shortcomings in my height. During breaks and lunchtime, I'm always expected to be on the grounds playing tag and "paon-paon". Sadly, I was forced to stop joining running competitions because I passed and enrolled in a prestigious secondary school which does not focus on athletics.
---
Fact 4
---
Computer game addict
---
My addiction started when I know how to use the computer and that was in the year 2005. It was when the computer shops started to grow here in the Philippines. I used to be my elder brother's pilot but I grew tired of it and started to create my own character. My 1st computer game is an online RPG game named "Conquer Online".
I don't know why I love this game so much despite it having too many negative feedback. What can I do, this is my 1st loved game. Until now I do play this game but not that much anymore. I do have other priorities in life now but whenever I get to have lots of free time or whenever I get to hold a computer, surely I'll open up this game.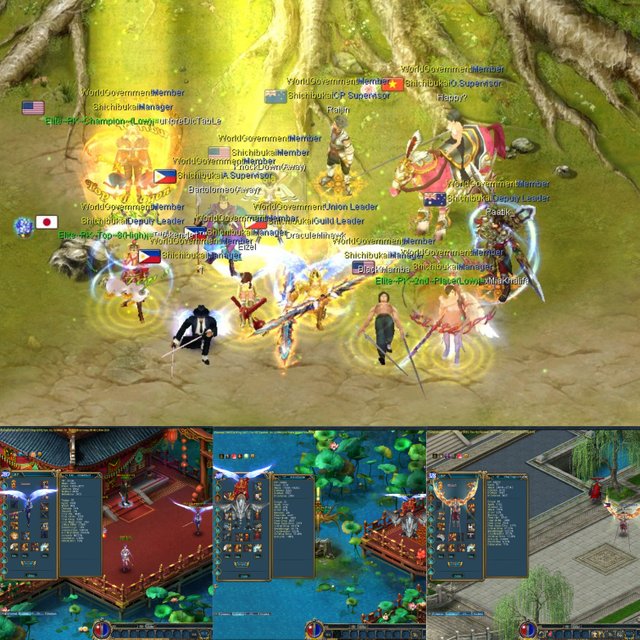 Aside from Conquer Online, I'm also a DOTA addict. I started to play this game way back 2005 also. As far as I can remember, the earliest version I was able to play with is version 6.27. Years passed by and IceFrog sold DOTA to Valve which made major changes to the gameplay and named it to the popular game worldwide as the DOTA 2.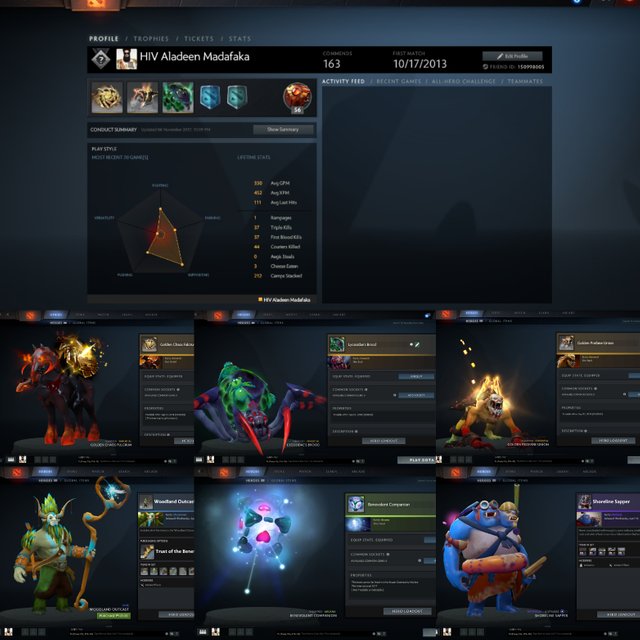 It is a norm in the Philippines that online games would also mean money. Majority of the items in every online game are sold in the game as well as the prohibited way which is out of game trading. I myself, I do patronize out of game trading which involves real money. Whenever I play online games, I always end up having fabulous items which I won in every event and promo chests. Most of my friends envy my hands or even name it as "magic hands" because I always win prizes.
---
Fact 5
---
Electronics Enthusiast
---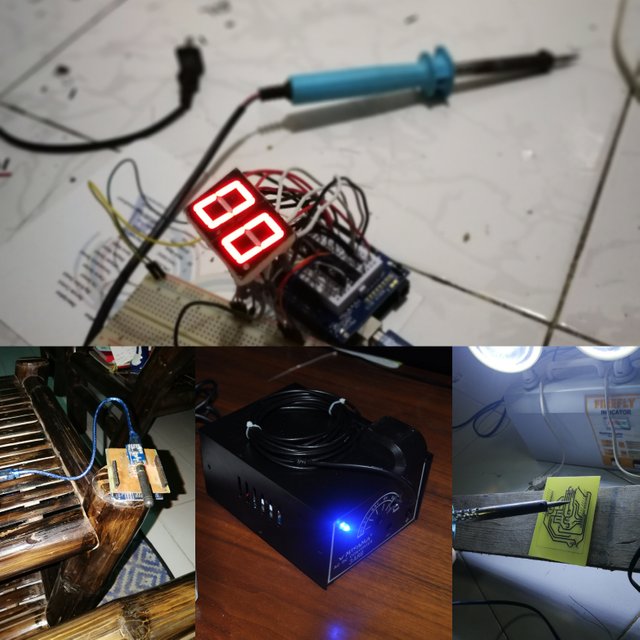 I know, it's pretty obvious already. I do really love circuits and prototypes. My childhood life contributed to what I am, what I do right now and what I'm capable of when it comes to electronics. Being the 4th of the 5 siblings, I always end up having junk toys or the destroyed ones. My parents cannot provide the toys that I like so for me to have such toys, I always try to fix busted toys or make new ones. My skills harnessed when I entered PSHS-CMC (Philippine Science High School - Central Mindanao Campus) where electronics is a norm. I was exposed to various circuits and projects which lead me to take up ECE in my tertiary schooling.
---
Fact 6
---
Embedded systems
---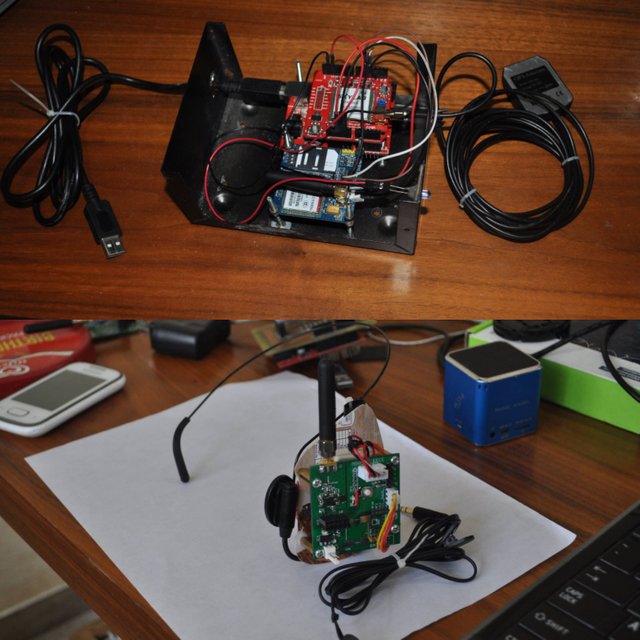 If I were to describe the embedded system, I would describe this as electronics + programming. This field is the root of why I am still alive and was able to graduate despite all the financial deficiencies when my father died last 2012. I was able to use my knowledge as well as my talent for me to earn money for schooling. Initially, my friends and classmates offered me to do their projects and thesis in order for me to fund my schooling. I was so happy when the first project I did gave me an amount of 4000 Pesos (roughly 79USD) for a single device I made for my classmate. Eventually, my friends referred me to some of their friends and I continue to improve my skills while earning money. As of the moment, I was able to make 11 thesis devices which include my own thesis device and 4 projects for some of my classmate's major subjects.
---
Fact 7
---
I'm into engineering drawing
---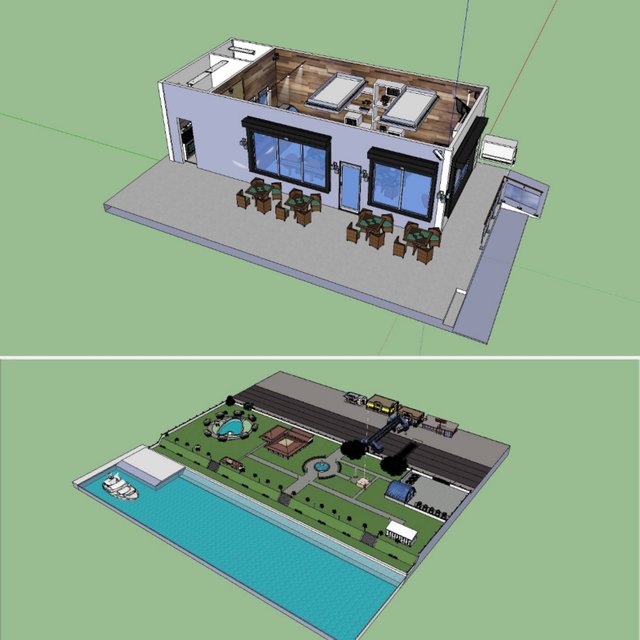 Aside from electronics, I'm also inclined to drafting and civil engineering works. Two of my mother's siblings are civil engineers by profession and the other one is an architect graduate. In fact, my first dream is to be a civil engineer also but my field shifted to what I am today. I was able to know some software related to civil engineering. These are AutoCAD, Google SketchUp and lastly, engineering drawing. Aside from making thesis and electronics projects, I also indulged myself in making drafting plates for my friends and even 3D plans for certain sites and development plans. Right now, I'm trying to expose myself to 3D modeling and fabrications. So guys, expect me to feature 3D printing and fabrications in my posts as soon as I'm fully equipped with the necessary tools and knowledge for this field.
---
Fact 8
---
I love biking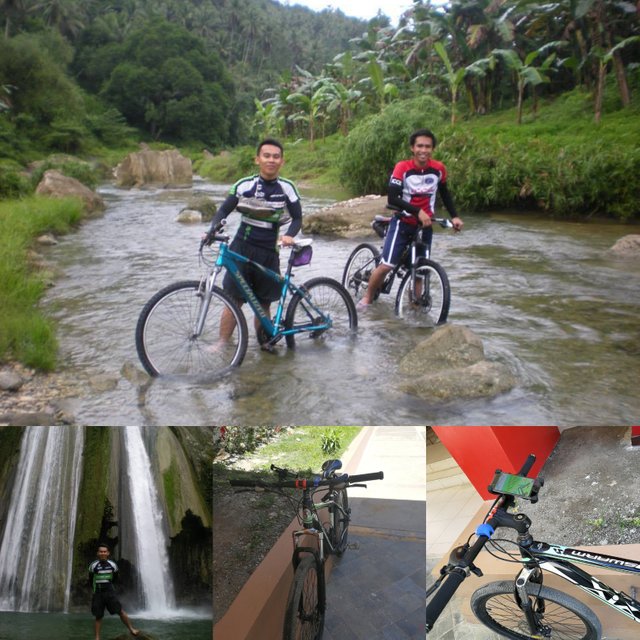 Whenever I feel bored or whenever my insomnia strikes, biking is the key. My eldest brother used to own mountain bikes in which I sometimes borrow and travel in places nearby Iligan City but in the long run, he sold it and so, I stopped biking. My friend Eli, who is also a biking and trekking enthusiast, bought a lot of bikes where we can borrow. We had several tours ending up trekking mountains and even waterfalls in our local place. When I started working in Geo-SAFER, one thing I bought first is a set of a bike just for me to stop my cravings whenever I see bikers on the road.
---
Fact 9
---
I'm a Pokemon Go player
---
My addiction in this application started when Niantic released Pokemon Go to the Philippines last July 2016. My in-game name is toooooonyeeewww and I'm currently level 33 under the banner of Instinct. I used to be a solo player since most of my teammates who also were my officemates stopped playing this game because of its inability to detect cheaters or specifically those who spoof GPS or commonly known as "fake GPS" users.
I was forced to stop playing Pokemon Go when my phone broke last March of 2017. Luckily, my application for a mobile postpaid plan in Globe Telecoms last August 2017 was approved and was able to have a decent phone for me to resume playing. In this game, I met a lot of enemy players since most of the players are from Team Mystic which most of them hates Instinct. I felt mocked and underestimated which forced me to entice my officemates to play Pokemon Go again.
But things went well when I met some of other Pokemon Go players here in Iligan City which introduced me to their existing groups. I was so desperate that I started searching for other players real identity. With the help of Facebook, I was able to communicate with one of my co-Instinct player named Jun Petalcorin. I gathered my strength and messaged him despite knowing that he is a Doctor of Mathematics.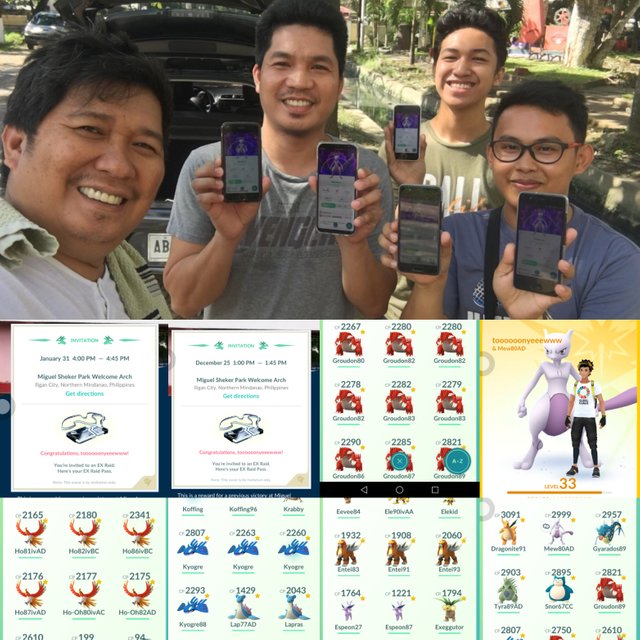 Eventually, he introduced me to some of his friends which are also Professors and Doctors in the same Institution where I also work. We were able to make a group named "Marine Pogo Players", a group composed of strictly legitimate players. We started to raid Pokemons in gyms and even legendary ones. I was also lucky to have been invited to one of the exclusive "Mewtwo" raid in Pokemon Go in which that exclusive legendary is available for us to defeat and have the chance to capture it last December 25, 2017.
Aside from just merely having leisure in the app Pokemon Go, this app became my outlet to handle pressures and as well as my physical exercises. With me avidly playing computer games since 2005, my eyesight started to deteriorate which lead me to wear eyeglasses and was unable to play computer games at a prolonged duration. This leads me to have sleeping problems or in other terms I developed insomnia. To have this fixed, I bought a bike with a phone holder and roam around some places at night. I kept myself preoccupied and exhausted just for me to sleep well at night. With this, I'm gradually losing weight and I'm pretty sure I'm close to the term "physically fit" again.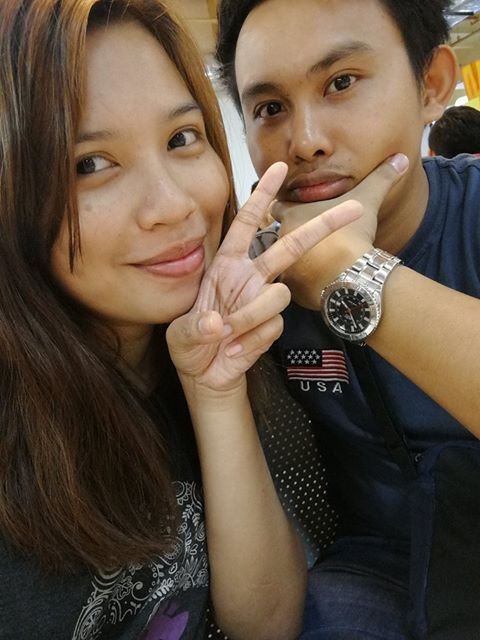 So, there goes my 9 facts about me. Before my introduction comes to an end, i would like to give the credits to my ever supportive, loving and sexy girlfriend @kneelyrac for introducing steemit to me. I know joining steemit with her would mean a lot more time with her or clearly quality time with her. I hope this platform could open up new outlets for me to express my deepest feelings as well as sharing my insights and my so called expertise. I'm looking forward of having more friends here in steemit and hope I could help some, if not all, based on what I can offer.