Well hellooo there fellow Steemians! Excited to join you all here and share some wonderful posts about what i and my community has to offer!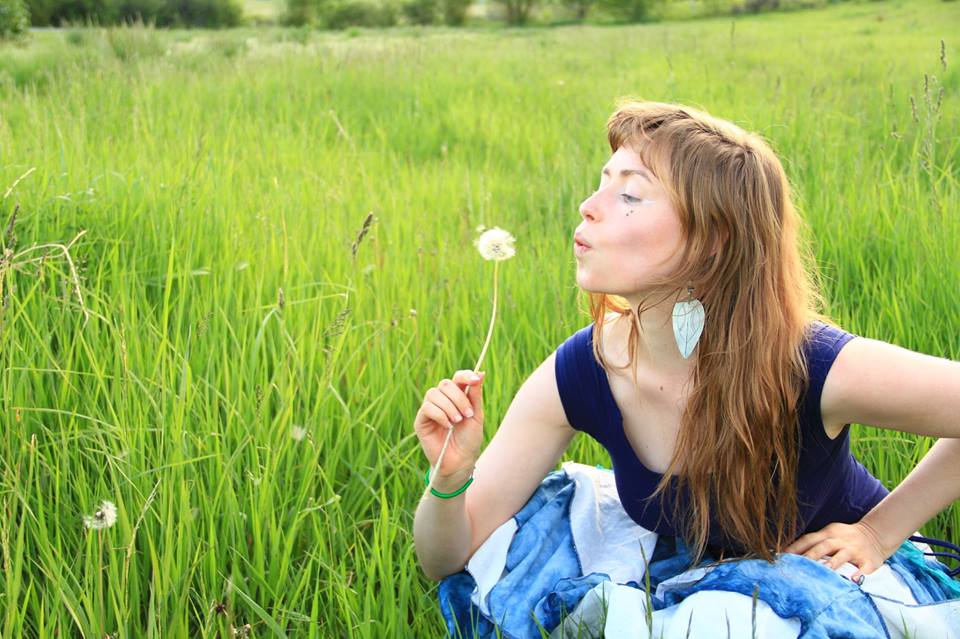 A bit about moi.......I was born and raised in Lincolnshire, England. It rains a lot in England though, so i simply couldn't stay and eventually good fortune led me to settle in Sunny Colorado. There is a wonderful community of like minded folk here in CO and i am so happy to be woven into the fabric of such a place. I love making music and playing special shows and i delight in ever evolving my craft. Sometimes my sound is more electronic, sometimes it is very folky with my harp, bodhran or guitar. Occasionally i play with a full live band or special guest friend musicians, which i love. This year (2018) i am looking forward to some exciting music video's which are in the making along with a new Album.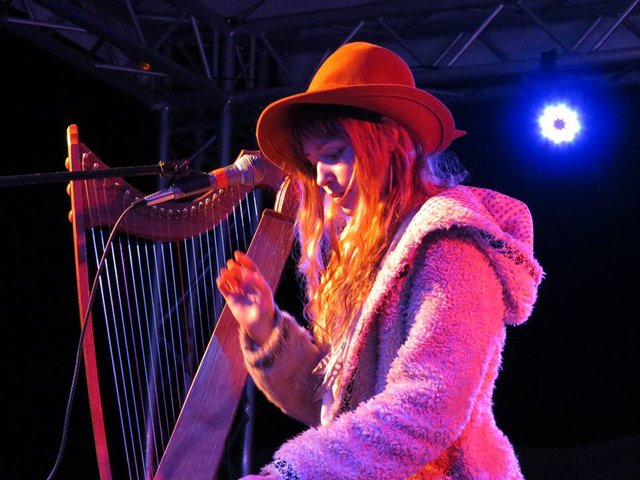 I also host a workshop at various festivals and events..... here is my workshop description:
"The Journey of our inner Archetypes revealed; Writing our own Faerytale's"
Does your Inner Child sabotage your High King? Is there an Evil Queen desperate to be heard yet stifled by the sing song of your Virtuous Princess? This is a playful yet insightful journey exploring all of the characters we embody at different times and how they can best support our journey through life. During this time we get to explore the classic archetypes that have been fed to us through Faerytale books and films as well as the personas within us that get less airplay and may require a little more healthy attention. By the end of the session we will each walk away with our own "Faerytale Timeline" in which we imagine and depict all of our inner archetypes and write our own unique happy endings!
I am currently writing a Faerytale of my own (aren't we all?), tending to the gardens i share with my wonderfully wild partner Chaitanya and the community i live in, and consistently building strong foundations and magic with my friends at Starwater (check them out) or Rainbow Lightning (check them out) or We Are Change Colorado (check them out) or Star Tribe Alliance (check them out) or Tribal Vision (check them out) etc etc.
I set up the "Musical Activist Alliance" (MAA) in 2015 and after having it lay dormant for a while due to the direction it ended up taking (it was veering into becoming a production company!), I am trying to reconsider how it could be most useful in the world, as i do believe in using music and live shows as a platform for change and a useful recourse to bring awareness about issues we can have a hand in to change and improve. If this kind of thing floats your boat and you have simple ideas or can help don't hesitate on contacting me!
Much Love and Many Blessings Y'all! <3