Voice Of Steemit, a project for those who need help, a project to speak out those voices which were suppressed. A token backed community project, to create a support system for all the suppressed voices. We bring out the stories which otherwise would have gone untold and destroyed lives of people associated with it. Join this revolution with us by getting on board and fight the cause with us. It is the time now to make yourself heard in the society without the fear of being judged or bullied. Write to us and we will provide you all the help you need, find the right people for you to share your story. Your identity is hidden yet your message is sent out to the world.
Voice of Steemit addresses various untold issues from social, political, regional, cultural backgrounds. Among the various issues, our priority, for now, is to create a support system for people with depression. This is the start of our journey towards being the voice of the suppressed.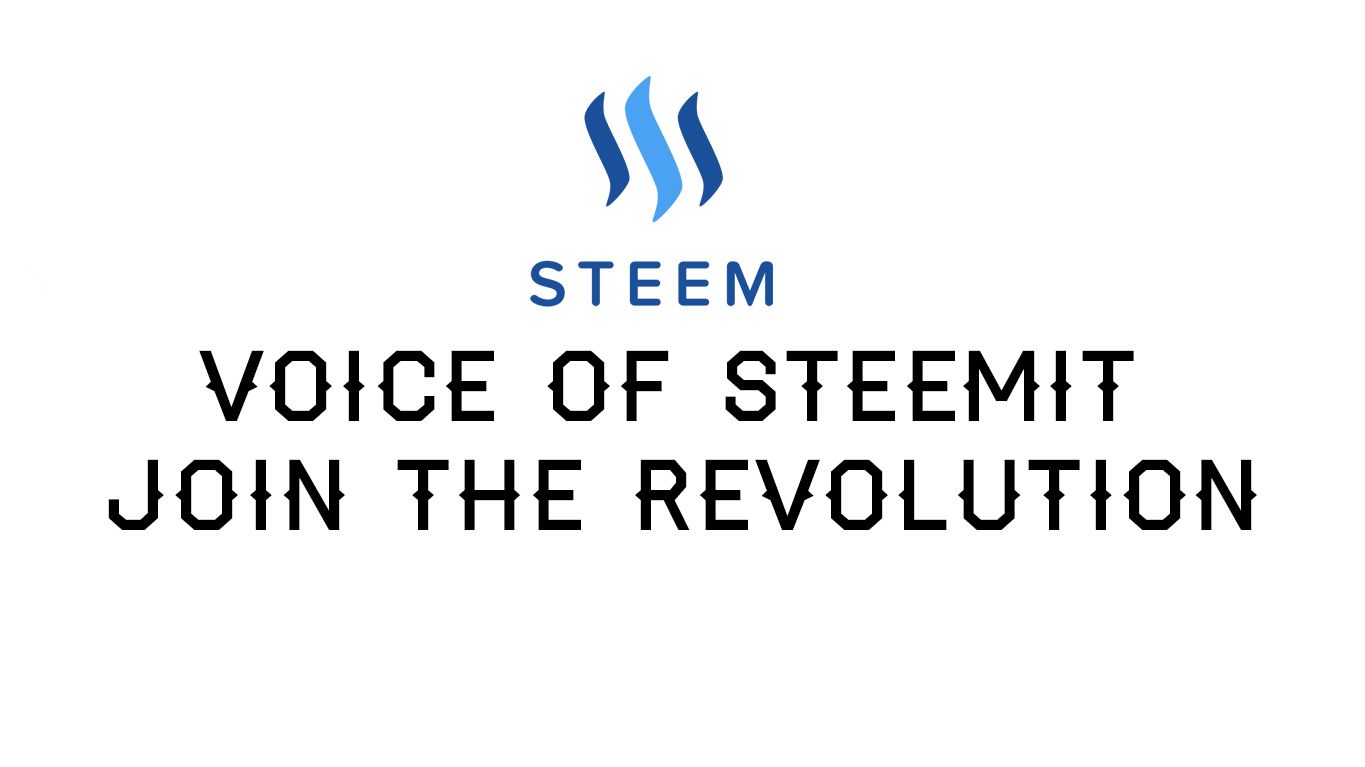 The Birth of Voice Of Steemit (VOS)
Not a single soul is there in this world that has not gone through tragedies. Some people move over things, while some sad souls keep these things in their heart for a long time. And what happens then?
Their voices die without being heard. They get depressed, bullied, judged.
There was no one with them to share their sorrows, no one to talk them out of their miseries.
The biggest punishment anyone can bear is to go through this phase for a long term of their life without anyone to help.
And one of the motives of my life was to help these people, to share their sorrows, to discuss with them what they have gone through and to make them happy in any way possible.
This motive led me to design @voiceshares on steemit under a project, "Voice Of Steemit".
Voice Of Steemit (VOS), "VOS" in Spanish means "YOU", this project is all about bringing out the YOU from within and fight the cause with you. Be assured that you are not fighting battles alone anymore. Now that you know about the project let me give you some insights into VOICESHARE token which backs this project.
VOS Launch.
VOICESHARE: Why should you contribute in VOICESHARE?
VOICESHARE is a community token, investing in VOICESHARE will directly align you with the project, and we have created multiple value proposition to the VOICESHARE token. Few of the important propositions are listed below for your kind understanding
Contributor's Space:
A place to connect people who relate themselves to the cause and are ready to join the fight to form a support system. These stories are published with story teller identity hidden for various reasons of safety. However, the story teller is rewarded for being brave enough to come out and tell his/her story to the world.
One has an option to be a contributor to any story published by contributing with the community tokens, in turn, they get the contributor's space from (10% to 30% of post space). This space provided depends on the number of tokens contributed to the story, this is an excellent value proposition which also creates the synergy with other community projects doing some amazing works. A contributor can use the space for promoting his project or posts. This way we add value to each other's project.
Scalability of VOS :
Voice Of Steemit is a community project, over time people who will be associated with the project will be the ones who are the pillars of blockchain ecosystem development. Being a part of such project with ever increasing scalability is a one of the most important value propositions. Tokens gain value over time for all the amazing work VOS does.
SP Backing Evolution :
Voice Of Steemit over time will be evolving as an SP backed project. With its own curation trail for related authors, tokens will have added value to it. We encourage people who would want to get involved with the project by delegating a small part of their SP.
Trade with whaleshares and Beyondbits :
Exchange VOICESHARE for whaleshares and Beyondbits and use the same to get the visibility on the platform. One may use whaleshares or beyondbits to get an upvote for their posts on Steemit.
Initial Token Offering - VOICESHARE on sale now!!!
VOICESHARES are now available on Bitshares DEX, one may trade it for their BTS on Bitshares to get their VOICESHARES, or they may even direct reach out to us by commenting on this post, we may consider giving out to you at a discounted trade value.
We believe in Synergy!! We would be glad to work on a three way win win proposition by inviting projects across Steemit to be our contributors. We accept your community tokens in exchange for VOICESHARES, you may in turn use VOICESHARES to be an official contributor to the Voice Of Steemit Stories, as a contributor you get 10% to 30% of post space on our posts, we use this post space to promote the project/work of the contributor.
Join the Revolution on Steemit!!
By joining our Discord Server, you will meet some amazing people always ready to help, and being a part of our discord will also enhance your chances to be a part of support system for stories you relate yourself with.
Discord Server Link is : VOICESHARES
Email : [email protected]
Voice of Steemit is an initiative led by @rideofpassion and backed by @officialfuzzy.
The amazing core team of individuals supporting the project include
@looftee, @rgba, @motionemotion, @l0k1, @mialinnea , @densgirl94, @shrey, @patelincho
We look forward to adding people to the core team as we go along.
Do join this drive and help us form an amazing community !!
Watch out the space for updates on Voice of Steemit. (@voiceshares)
Do not forget to follow, upvote and resteem if you connect yourself with the project.