I'm a long-time denizen of the web. I first got on-line in the last century using dial-up. I was into bulletin boards back then when most stuff was text. I'm a great lover of on-line communities that can bring together like-minded people from around the world. Can't find a good photo at the moment, but here's a drawing of me by a guy from Drawnalism when I was at a Twitter event.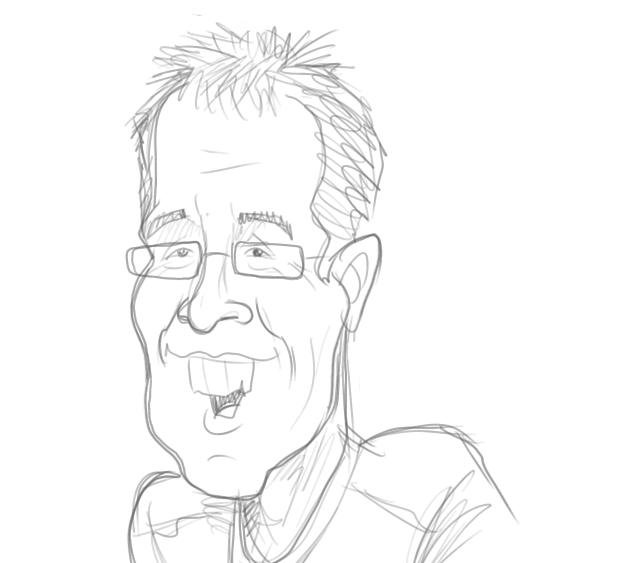 I've used Orkut, Multiply, Twitter, identi.ca, Diaspora, Facebook, Tsu, Minds, Bitlanders, last.fm and probably a load of other social sites to various extents. Generally you can find me there as steevc, but my real name is Steve Clark. I'm a Brit who got into computers at a fairly early age and has worked with them for most of my life. I'm a developer currently working with C++, but I've used many other languages. I'm a big fan of open source and have used Linux as my main OS for years. I'm fascinated by things like cryptocurrency and encryption.
I spent 2 years in southern Germany in my 20s, so I can speak at least one other language. I know bits of others.
For fun I play guitar. I've got a load of videos on my Youtube. Also got various tunes on Soundcloud that are better produced. This is all just for fun. I was in a community called Six String Bliss that produced collaborative albums. These days I mainly play at pub sessions.
I've done a fair bit of blogging for fun in the past. Will try a bit on steemit. Looking more for engagement than money.