The genre of "introducing myself" is a bit new to me, but before I get rolling here, I'll replicate the meme and tell you a little about me and what I'm planning to do here.
I grew up in a trailer in rural Alabama and I currently reside in New York City where I moved in the fall of 2012 to pursue my Ph.D. in American Studies at New York University. As a child of little means, I never thought I would work towards becoming part of the professoriate as a young adult—a few years ago when I landed at LaGuardia, I never thought I'd choose to finish my doctoral studies and leave the academy as it crumbles. But here I am, and here you are, too—creatives in the wasteland our parents' generation has left us.
I discovered Steemit thanks to voronoi—co-founder of the Steemit incubator Sndbox — in a moment of economic desperation while facing the atrocious academic job market. I work on right-wing aesthetics in US and Mexican politics in the twentieth century, focusing upon the synergies in reactionary and psychedelic genres of political expression. Somewhat perversely, my colleagues in the Ivory Tower asked me many times over the past few months if I—a staunch leftist of an anarchist varietal—felt lucky to be working on memes and Trump as I entered the job market. This is understandable: it would seem like now would be "my time," but it's not because the academic market is flooded. Further—as much as I detest the vapid centrism of Clintonite, "third-way" and right-leaning "centrism"—I so wish she were the figurehead for what's left of the post-WWII trans-Atlantic geopolitical order of things; living under Trumpism isn't my thing. I can't stand to witness it any longer, pretending that writing in traditional mediums, from academic journals and books ​to mainstream online publishing, will matter beyond adding to the noise our brains are penetrated by every day on our 2D screens. These skeuomorphic hallucinations are the virtual desktops through which Trumpism emerged to augment reality—that's something I'll be pushing here. The blockchain technology, as it's being used in this period of primitive accumulation on Steemit in its adolescence, seems to be a way to think my way out, securing a living while I'm at it.
I write in prose and code and I think in memes. The university increasingly felt like an analog straight jacket, binding me to a dream of "the life of the mind." The Ivory Tower, like the "documents" on our personal computers, is a trippy place to work, but the Steem blockchain is a shared hallucination that I believe is worth having.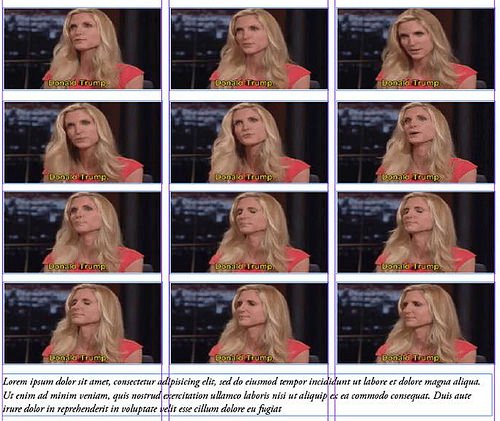 Posting a variety of critical media here, the content — derived directly from my transdisciplinary process over the next few months as I complete revisions on my dissertation project, "Neo-Reactionary Psychedelia: US Nativist Dreams and Memes of Mexico and Its People, 1960s–2016 — will relay my evolving analysis of these fractured social, political, and economic times to Steemians. I will also be posting more historically informed bits about how we got here, in this strange time and place where abstract machines rule the day, like crypto-currencies and post-ideological political memeplexes such as Trumpism (For instance, stay tuned in the next few weeks for my chronicling of the right-wing gay political tradition in the United States, from the 1970s birth of the Lincoln Republicans of Southern California to current trolls like Milo Yiannopoulos.). This will not be typical academic work. I don't make soup, and I don't intend to be boring.
My posts will range from "traditional" forms to more experimental "bits" of information (e.g. dissections of GIFs, splayed onto the "page" of my followers' feeds, like the one included in this post). The monetary and governance structure of this platform is what excites me the most, in how it fuses speculative philosophical practices to financial practices integrated into social interaction, and in the way it subverts the nauseating analog modes of elite networking we are so familiar with on what now might be called "traditional social media" like Facebook (what a truly horrific, dystopian name). I am excited to put content out there that I've been withholding from the world (as is typical in academic life), and I am fascinated on an intellectual level as to what it will mean to get plugged into the Steem blockchain in more experimental forms.