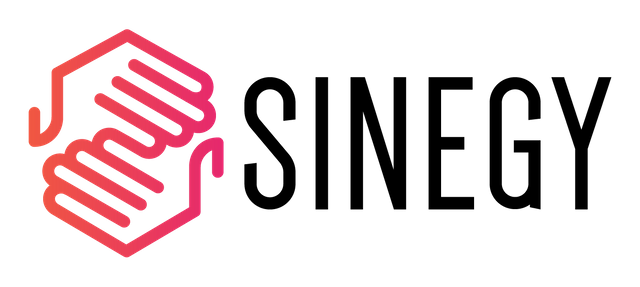 SINEGY is new to Steemit and we are very excited to be a part of this awesome community. We have read some of the contents and comments, and we are looking forward to continue learning from the extensive array of topics.
Introduction
SINEGY is a Malaysian fintech startup dedicated to building tools and solutions for crypto-assets and development of a cryptocurrency marketplace. Predominantly Malaysians, we are blessed to be headquartered on the beautiful island of Penang.
Our mission is to foster financial inclusion in South East Asia by encouraging adoption of cryptocurrency and blockchain technology, in partnership with regulators, competitors and the community. Our established presence can be found in Singapore, Bangkok and Japan for the Asia region and Ireland as Europe's representative.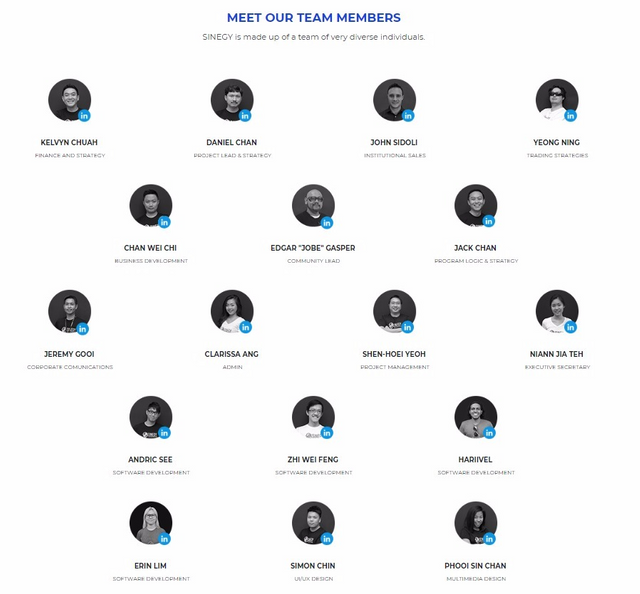 17-strong, Team SINEGY, led by Kelvyn Chuah, is made up of a broad range of personalities and expertise, with backgrounds varying from product commercialization to software development and financial markets. This dynamic pool of talent and diversity, has enabled the company to grow healthily and become one of the leading exchange providers in Malaysia.
Despite being in a currently unregulated industry, SINEGY took the initiative by proactively engaging authorities at Bank Negara Malaysia (Central Bank of Malaysia) and the Securities Commission from the outset. Since inception, we have observed and implemented global best practices for compliance protocols, including: Know-Your-Customer (KYC), Anti-Money Laundering Act (AMLA) and Anti-Terror Financing (ATF).
These protocols were put into place in order facilitate our due diligence in curbing possible illicit activities in order to protect our customers. Moreover, these initiatives demonstrate our commitment to transparency and readiness for further regulations which will eventually be imposed on the industry.
Why is consumer protection important?
Malaysia has been the epicenter for money scams. As of 2017, more than a million Malaysians have lost to the tune of RM 5 billion in Multi-Level Marketing, Ponzi and other get-rich-quick Pyramid schemes.

These pyramids... - 🐪
Cryptocurrencies have become the latest medium for fraudsters and scammers; at any given moment one can find online advertisements of investment schemes that promise 'guaranteed' returns with a minimum investment. We advise everyone to be cautious and encourage due diligence whenever you are approached with an investment that seems a little too good to be true.
There is no such thing as free lunch - if it seems too good to be true... it usually isn't very good at all!
During our infancy last June, a special login access was created on our website solely for Bank Negara officials to download our suspicious activity reports and audit our financial accounts. SINEGY values transparency and co-operation with our regulators, holding ourselves accountable to the highest of public standards, as if we were a traditional bank.
Today, Bank Negara recognises SINEGY as a reporting institution for the public's reference. An effort by the central bank to promote greater transparency surrounding digital currency activities in Malaysia.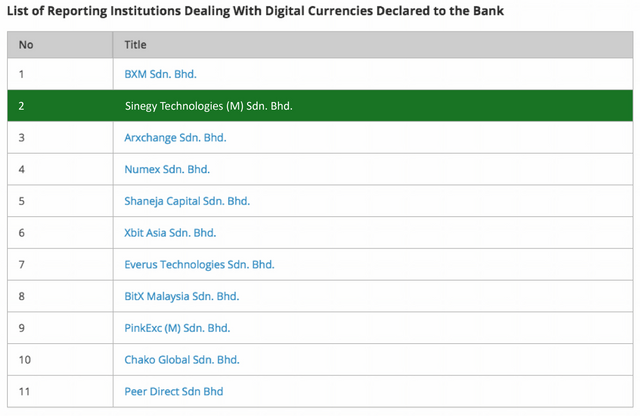 SINEGY is proud to be recognised and registered as a reporting entity with Bank Negara Malaysia. Although we are recognised, we want to emphasise that the Malaysian cryptocurrency market remains unregulated and that there are no licenses granted by Bank Negara Malaysia yet. Any entity that claims to be licensed is misinforming and misleading you.
We welcome regulations, and we look forward to cooperate with authorities and the extraordinary community of crypto-enthusiasts to further enable the growth of this exciting new industry.
As much as we have been learning from everyone here at Steemit, SINEGY would like to reciprocate and contribute back to the community by sharing some of our content. We would like to also take this opportunity to invite everyone to share their thoughts, feedback and ideas on our platform or even some tips on using Steemit since we're relatively new here!
Just in case you're too shy to comment 🙈
We've established multiple channels for everyone to reach out to us. Organised below:
Website
https://sinegy.com/ and https://marketplace.sinegy.com/
Learn about our MKTP Initial Exchange Offering
Social platforms
Facebook Telegram Twitter
Support email
[email protected]