Introducing: DreamFriday with @samuelwealth – It works like Magic… making dreams come true before your very eyes. (There shall plenty SBD giveways)
Do you remember when you were a child and you looked at life in absolute awe and wonder? Virtually everything around you seemed fascinating and you always looked forward to more of such experience. You were full of excitement when you lost a tooth, en-thrilled by the frost on the grass in the yard and even to the flittering of a butterfly through the air.
You were full of energy, very inquisitive and open minded to learning and your imagination knew no limits and you believed anything and everything is possible. Everything was magical for you and you loved it.
Well, i am here with DreamFriday to tell you that magic, that dream you once believed in is true and can come very alive again. Dreamfriday is here to stay and we shall be having quite some time of funful inspiration and enlightening engagement every weekend. That dream is as real as you and you can live it again.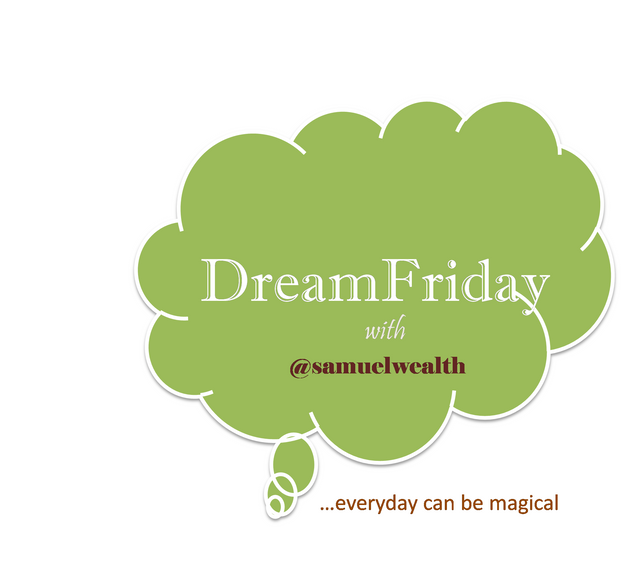 Those who don't believe in magic will never find it --- Roald Darl (Writer)
When you know exactly what to do to bring forth the magic, you will begin to live the life of your dreams. In fact life and everything thus would be far more wondrous, awesome than your ever imagined and the ripple effect would be amazingly contagious to your sphere of contact.
So I propose a toast and crave your indulgence with me every Friday on DreamFriday where you shall be equipped with all it takes to experience the magic again. Please note that the word Magic in the post in subsequent once does not refer to or mean anything diabolic. It however refers to that secret working formula (ingredients) you require to live the life of your dreams to the fullest. It thus would open up a new world for you, bringing you joy and fulfillment for your existence.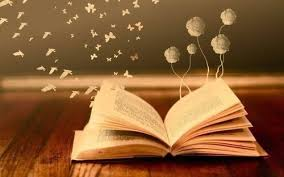 src img
Are you ready to be filled with awe and wonder everyday just like when you were a child?
Join our team this weekend (DreamFriday). Get ready for the magic!
It's going to inspiring, empowering and interactive. So go ahead and kindly resteem the post to spread the vibe. There shall be plenty SBD giveaways and other consolation prices.
I have a dream that one day everyone would come to the realization that they are not just here to earn a living but to shine forth as light in love and sincerity and work at making their sphere of contact better than they met it.
Keep a date with us this Friday.
The difference between your dream and reality is the action you would take in joining us this (every) friday
You can as well resteem this post to spread the vibe, so we would have more participation and more fun ofcourse. There shall be special recommendations for as many as would resteem this post.