Hello Steemians. It's nice to finally meet you. My name is Joshua Etuk and not Tom Cruise. Moreso, I would not trust a ropey contraption to swing me through the top floors of two skyscrapers. No -not even if I get to kiss Michelle Monaghan. The truth is that I have never seen a skyscraper but I would love to stand at the foot (not the top) of one. I grew up in the part of Lagos, Nigeria, where there are no tall buildings, no sport cars, and no decent drivers. I grew up in Ajegunle the local bastion of ghetto-life and overflowing gullies. The young men rolled dices at street corners in the morning and played soccer at evenings. AJ-city as it is called had one rule: might is right. You would win a piece of meat from your father's plate by breaking a boy's jaw but lose your relished dinner if you were found guilty of the crime of unreplied assault. I never gained meat nor lost dinner because no kid picked a fight with me -it was useless. My fame as a coward spread so wide that my mother became quite popular in the central market and was called something that translates in English to 'mother of the last born' (even though I was older than some children there). My immunity was threatened on the day I did something unusual for me. It must have been prompted by sentimental solidarity but I laughed at this kid, Bode, when he got knocked down by small Bayo. Full of ignominy, Bode sent me home that evening with a black eye. But the highlight was the scorn which Bayo offered to me instead of sympathy, "see who had the guts to laugh." You see, Bayo was my friend and we had shared plans to salvage our city if God made us powerful like Batman and Robin. Apparently, Batman didn't need Robin anymore. That night, through an aching right eye, I wrote the first of many letters to come.
My letters were full of calculated sarcasm and pure poison. I stashed them in a big brown envelope which I laid hidden at the floor of my wardrobe. For every hurt, I wrote a letter. Some were long, some were short; some were (I admit) an excuse to try out newly learned invectives. There were letters for my teachers in school, my teachers in church, my elder brothers, even my dear mother. In fact she had just earned her second letter and as usual I dug my wardrobe to find my classified files. When I couldn't find it, my heart skipped a minute. By this time, I was in SS1 and we had moved to a quieter community; Yaba. I searched furiously until I retired to justifiable paranoia. Then one Saturday evening, my mum in her gentle way, ambled to the dining table, holding what looked like -and in fact was- my cherished entries. After making herself comfortable, she merely motioned to me to take the seat beside her. I leave you to imagine the farrago of thoughts bubbling through my mind as I dragged myself forward staring at the innocent carpet. It was the classic position she took when she gave me lessons in verbal reasoning about 7 years ago. She wasn't amused at any letter and had underlined every spelling, grammatical or punctuation errors. "What do you mean by 'personally, I feel...?' Is there an impersonal feeling? How on earth do you get stampeded by someone's proud look? Words should be used as instruments of precision not confusion." As if to lighten her frank remarks she added: "And where are the love letters?" She returned them to me without the letter addressed to her earlier and I never asked about it. I studied the edited copies of my catharsis afterwards and in that moment I leaped inside. The leap created a longing, an anticipation, a passion -I wanted to be a good writer. It was a special experience and has never happened again. I hope you too have had a similar experience. It felt like an urgency to empty all that has been deposited inside of you, -to want fulfillment.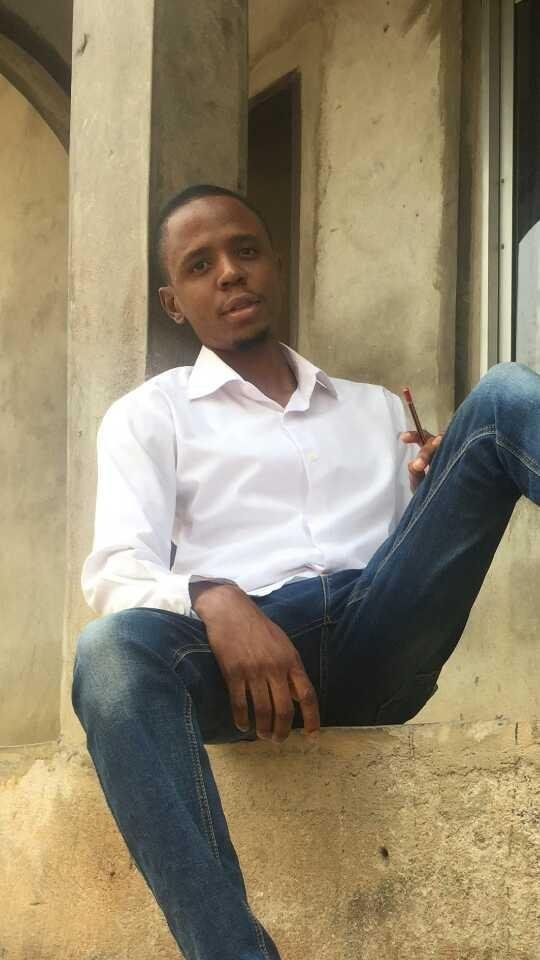 Surprisingly, it was after a degree in chemical engineering I wrote my first story. Now, why have I made you read a post that doesn't affect your eating, drinking or smoking habit? It's because I feel really grateful for what Steemit is doing: providing a platform to learn, and to nuture and advertise your talent. My friend @blackpaul loves sportcasting. He isn't on MUTV yet but he can keep his hopes alive on steemit. Same with @ifioklee -a walking inspiration to many including me, here he can reach out to budding talents. And you whatever you are doing, Steemit brings you closer to your dream. The Steemit community supplies audience to this boy with stage fright, allowing him show that part of him he is unashamed about, he can't stutter on steemit. For many of you trying a chance with ink yet a blank sheet: Good prose is made of life not words and if can move a pen, you are alive. Writing is a powerful art; reading much more. I love reading just about anything, I love people, especially those with extreme character (easy to describe. Hahaha). I love music (country mostly). I wouldn't share a slice of pizza! Let me warn you: This blog will be ridded with interesting stories and occasionally confusing poems. Feel free to invite friends and enemies.
You don't know this but every night Tom Cruise whispers to me on that tall building, Michelle on the other side, he says "Grab the rope. Jump. Jump. Jump dammit!" I wish he didn't have so much faith in me. I have disappointed him for nearly 15 years now. But I wouldn't trust a man who promises his wife at the end of a rope.