Hello steemit!
My name is Grzegorz and I'm a software developer from Kraków, Poland.
Recently I have started playing with steem blockchain. The first thing I wanted to do was to create an account for testing purposes. There are many ways to create a new account. The easiest one is to do it on steemit.com. However, you have to wait for verification, one account per phone number etc. 
You can also use AnonSteem but I didn't care about anonymity in this case. cli_wallet is a good choice if you know how to use it ;) There's also SteemConnect tool from busy.org. But it's not straightforward for someone who just got into Steem.
So I decided that the first thing I will create as a software developer will be Steem account creation tool. And here it is: https://getonsteem.com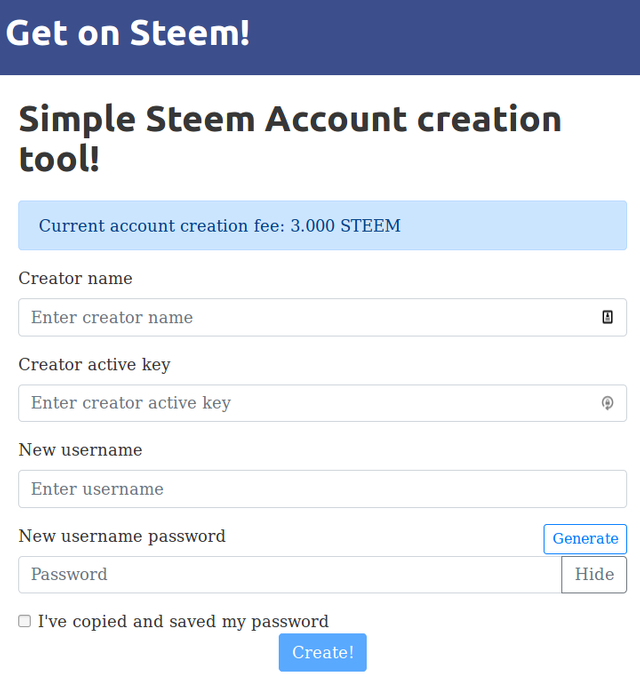 I wanted to make it as easy as possible. You just need an existing account with some STEEM on it. At the time of writing this post creation fee is 3 STEEM. The tool is completely free as the fee will be transfered as STEEM POWER to the newly created account and nothing goes to me.
Info for developers: I've attached source maps there so you can easily check the source code and see what's going on behind the scenes.
Let me know what you think. Is it as easy as think it is?
Hope you guys will enjoy it.
Cheers!