Say hello to the NettyVoter Bid Bot - 0.10 SBD minimum bid, 50% votes, 1.2 hour periods
NettyBot is now NettyVoter (UPDATED TERMS)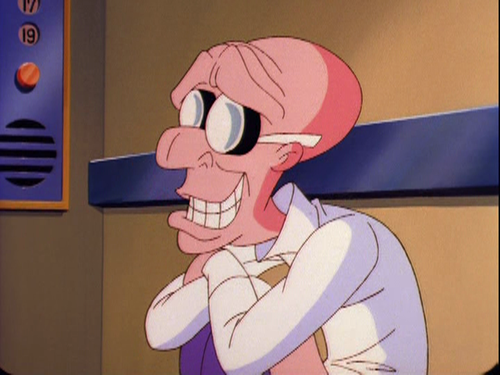 (NettyVoter is a modified version of DrOtto originally created by @inertia186)
Terms
Minimum Bid: 0.1 SBD
Vote Weight: 50%
Vote Period: 1.2 hours
Current Bot Stats
Total SP: 12,236
Vote Reward: ~$1.00
How to Use
Copy/paste a SteemIt link to a post or comment you wish to have @nettybot vote on
Send a transfer of 0.1 SBD or more to @nettybot with the link in the memo field
If anything goes wrong, your transfer will bounce back into your account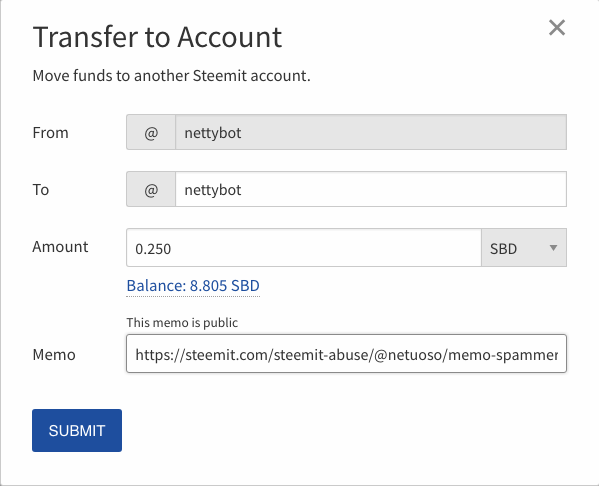 Questions/Comments/Issue
If you have any of the above you can find @netuoso on https://steemit.chat and send him a direct message. Be sure to include a screenshot of your issue if you can.
Notes
This is a public bid bot that accepts all bids for 1.2 hours and pays out each bidder at each time period end.
If Alice bids 0.200 SBD and Bob bids 0.100 SBD, Alice will get a 33.33% upvote and Bob will get a 16.66% upvote for a total of 50% vote power of the bot.
All users that bid will receive some % of the vote.
The more users that bid, the less the % of vote for each user will be.
---
Vote for @netuoso as Witness