Hi steemit! I'm Miguel Manzano, I am a poem artist, spoken word poetry artist, song writer, and bassist of RUM band.
I believe that art is a divine intervention to us, it has been practice long ago before clock to measure time is invented.
In my own words, Poem is a word play use to give meaning to the one sided meaning of words, to give ambuigity with aesthetic, to have a pattern of words with multi-layered meaning
I've been performing in the big stages and events about art! IMG_20171029_164702_827.jpg
I am a proud member of Papersoul, a group that advocates art as well and showcase the talent of those who want to join. Its forte is Spoken word poetry and Music.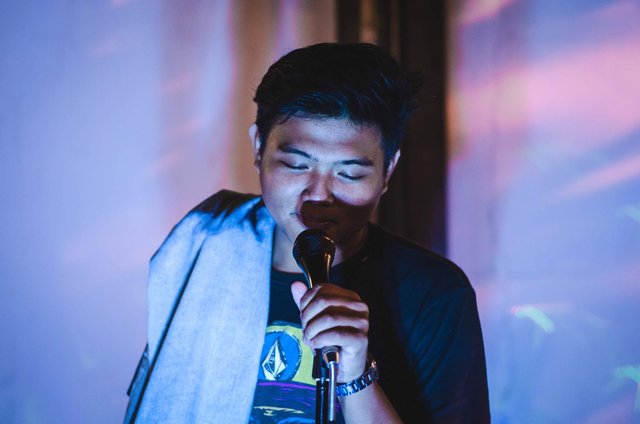 !
There is something in my heart that burns everytime I create an output, where my smiles are being cast and tears are sometimes falling because of the sarisfaction I get whenever I'm creating an art or poem.
I am fond in writing poems to express my views, opinion, fantasy and colorful personality. I write what I want that is rotating aroung my head. I need to release it through rhymes and meter and aesthetics.
I play words in writing and express it through sharing the art, I want to learn and to teach more about different kinds of art.
Hope the community love my writing art as much as I did. I expect this community will help me improve my talent and provide my art satisfaction. As a counterpart of that, I will produce great poems that will touch the heart of everyone and make them smile.
Cheers!
Miguel Manzano