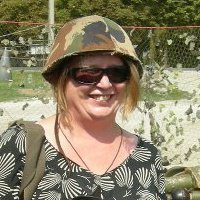 (Not my hat...not my army)
Hey, it's so good to be here. I am really looking forward to being part of this community.
So, who am I?
I am a copywriter/writer by trade. I have a personal blog
where I publish mostly subjects close to my heart and my business website
where I publish articles about copywriting and the science of persuasion.
However, I am not your common or garden regular copywriter.
Nope! I don't like over the top sales fluff and I don't do it.
Our tag line is 'Intelligent Copy for Smart People'.
Like you.
I tend to post 'Revelation of the Method' type posts...you know...showing you where the whole science of persuasion came from, and how to recognise it when you see it.
I am a big dog lover too (you can see a photo of my 12 year old Parson Russell Terrier on Steemit here)
and am professionally qualified Canine Therapist which I practice in my spare time.
Oh...and before I took to writing full time I worked in the UK Financial Services industry for over 20 years ….anyhow...moving on…
And did I mention I live in Hungary? Not far from this place: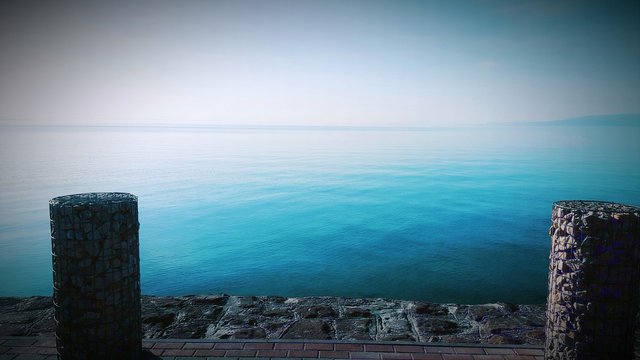 So, to put my money where my mouth is….here are 3 Word Hacks You Can Use to Entice Your Readers Into Action…
Ready?
Okay:
1. The Universal Quantifier
A universal quantifier is a clever way to describe all encompassing, big global words such as 'all', 'everyone', 'always', 'most people' and 'nobody'.
Why are they useful for a copywriter or anyone who wants to persuade?
Because they imply there are no exceptions (and hence no choices).
Here is a basic example:
"Everyone thinks it's hard to make lots of money. But with these simple tips anyone can become rich".
See how it works?
2. The Binder
The 'bind' sentence is great because it appears to give the reader options and the illusion of choice, whereas in fact it only really gives a limited choice of comparable alternatives – one of which the reader usually subconsciously feels bound to accept.
There are several types of 'binds' from the 'simple' variety e.g.
"Would you like to buy this sofa or that one?" to the 'double bind' e.g. "Be spontaneous now".
Clever huh!
3. The Tag Question
This is the act of adding a question to the end of a statement to soften the target's resistance and gently guide them into passive agreement.
Here are some simple examples:
"Today is the day you are going to stop smoking. It is, isn't it?" or "Take control of your future today, you would like that wouldn't you?"
Why does the 'Tag' question work?
Probably because it helps distract and divert the conscious part of the mind from any objections to the main core statement, does it not?
~
You can see (and hear) examples of these language patterns all over the place from alluring adverts to persuasive politicians.
I find it good practice to keep my eyes (and ears) peeled for these techniques (and many more which I will be posting about in the future).
It's good for developing your own skills and of course useful to stop being inadvertently misdirected yourself, if you know what I mean?
I would love it if you would follow me here on Steemit. I will be posting often so you won't miss out. You can also visit my websites here and here
I am also on social:
Twitter: @KreativForditas
Instagram: @KreativForditas
Ciao for now!