Hi everyone! I'm Michael, AKA Komickaze. Google me. I'm all over the place. Add me. Follow me.
I'm new to Steemit, but not new to the internet. My site http://www.komickaze.com is 11 months older than Google has been a publicly traded company, older than Facebook by 5 months, and only a month younger than MySpace. No kidding. I'm that old.
Now if I can just monitize it. It looks like crap.
I'm an IT professional and a 40 year old college student. I'm happily engaged to the love of my life and we have two daughters. I like mining cryptocurrencies, writing stories & song parodies, singing said parodies, buying domain names, making YouTube videos (https://www.youtube.com/channel/UC8YbZLlS8ATTc_AghpN6Ziw), embarrassing the daughters, making paper, and making homemade journals.
I like to write about a lot of different things. I'm very opinionated. I have an interesting writing style, and I don't know how to write a short post. I guess that's because I always cared about punctuation, grammar, and complete sentences. I'm also a master of run-on sentences. Brevity is elusive to me. You might not realize that from this post, but you'll definitely see it in my other posts.
I'm also a decent photographer. Here's a photo of fog over Lake Tahoe I took last week.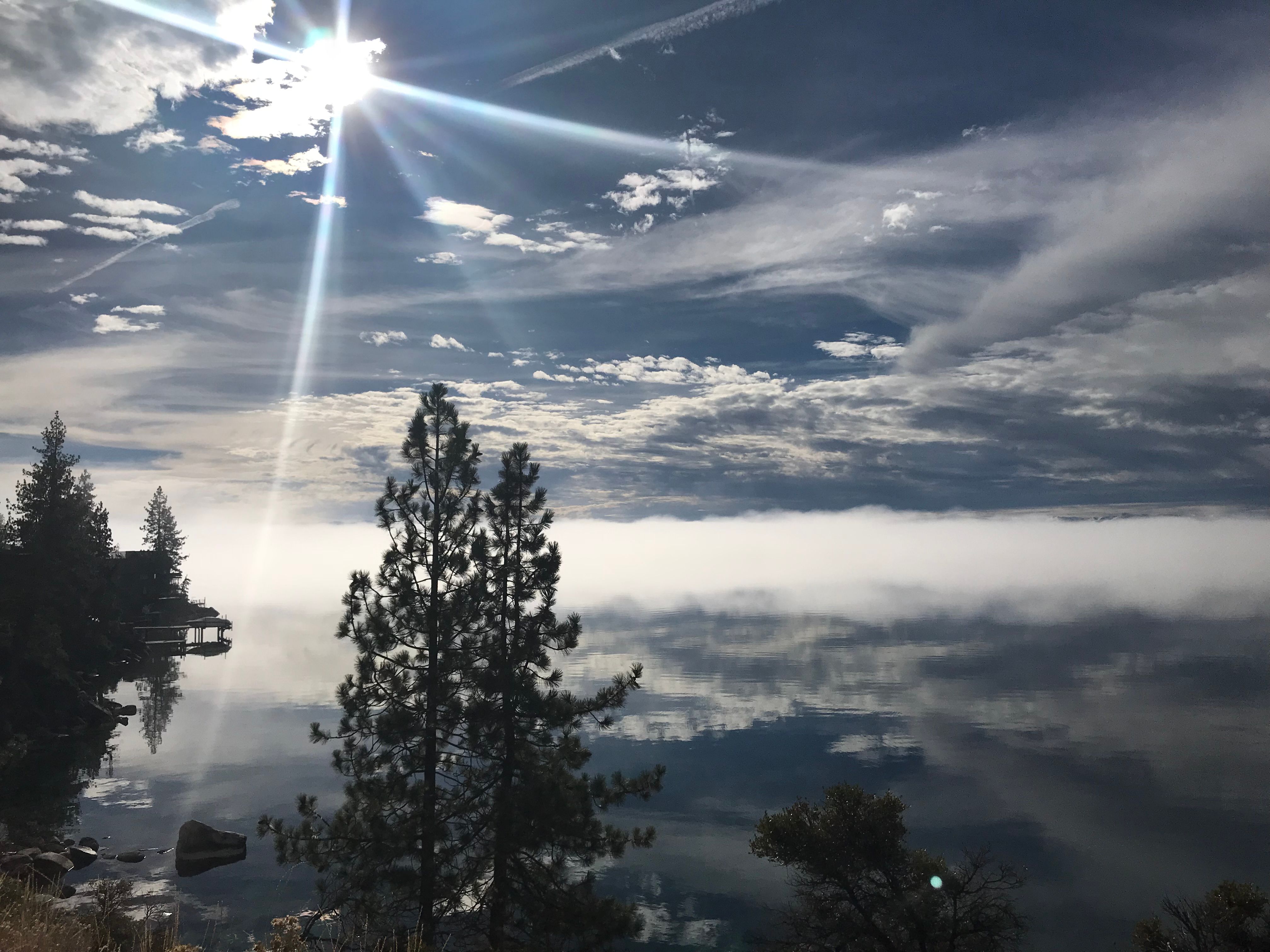 I plan to post a lot on steemit, so follow me to keep up with my musings. You can also follow me anywhere else you find me online.