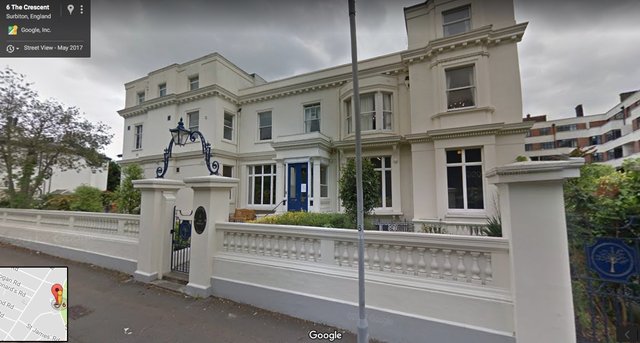 The location at which Kid B's abuse took place.
I'd like to introduce Kid B
She is another survivor of ritual abuse. She escaped abuse in the UK perpetrated by her family; ritual abuse at Freemason ceremonies; and child prostitution. I met Kid B in the country I fled to from the UK. As I got to know her better, it emerged that she had experienced ritual sexual abuse in the UK. Her experiences overlapped in ways with my own memories of abuse years before in the same country.
Kid B's story has many parallels to mine, but took place years later, and in different locations in London. In the forthcoming weeks, together with Kid B, we are both going to name locations, the ritualistic systems, and the methods used by these groups so that other survivors can piece together their own histories. We will blog together under the Kid A and B pseudonyms, both under the Kid A account. Once this process is completed, we will then consider going public with our names. This abuse is epidemic and continues globally.
After the next paragraph, Kid B will speak for herself, but first:
Here's some context
In previous posts, I have demonstrated the links between organized pedophile groups, British schools, the British Broadcasting Corporation, the police and the British Government. Those who would dismiss this as conspiracy should refer to the documentary evidence that British Prime Ministers are now known to have raped and murdered children, participated in the cover up of child-rape in their government, and colluded with their state broadcaster, the BBC, in their rape and abuse of children. It was in this social context that British institutions subjected us both to ritual abuse. Because there has been no real effort made to expose these crimes, the UK continues to terrorize children with rape and violence, while concealing the scale of this problem.
Now Kid B, one of the strongest, most awake people I know, will introduce herself:
Kid B's experiences
"I was subjected to ritual abuse at the Masonic Lodge (sometimes referred to by different names, such as Glenmore House) located at 6 The Crescent, Surbiton, Surrey, KT6 4BN, UK. For example, on one occasion there was an oriental themed evening. Where me and other young children were dressed in belly dancing costumes. We were made to dance in front of the men there.
I was subjected to violent rapes at this same location.
The lodge is situated here, immediately next to St Andrew and St Mark's C of E Junior School and Maple Infants School: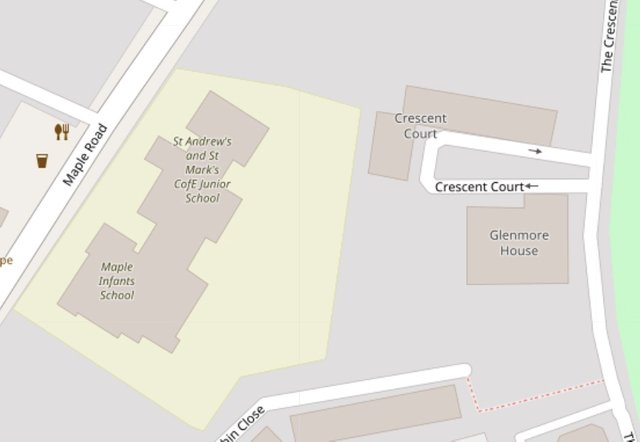 Source: Openstreetmap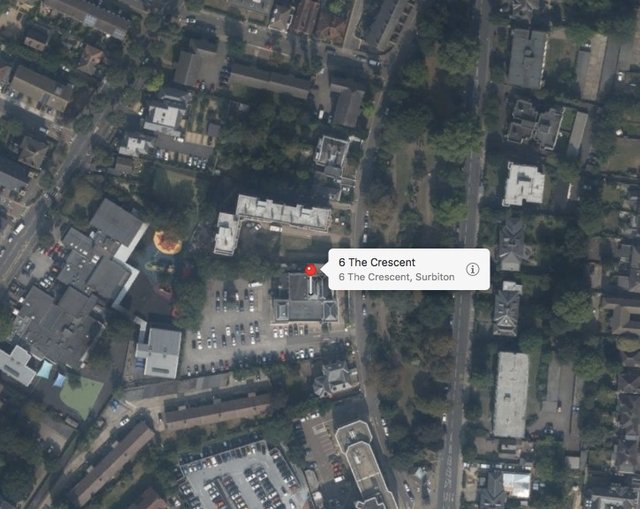 Source: Apple Maps
The participants appeared to be members of the Freemason society. We had to dance on the tables. There was money tucked into our costumes. At the same location, on a separate occasion, I remember being hung by my foot and spun. There was a low, large, paddling pool filled with water below me. I was then dropped into the water and my head was dropped forcefully on the floor.
As I continue to process the emotions connected with these experiences, I will write more about the extremely violent rapes I experienced at the same location in Surbiton, England.
Here is the location of the property at which I was, with other children, abused: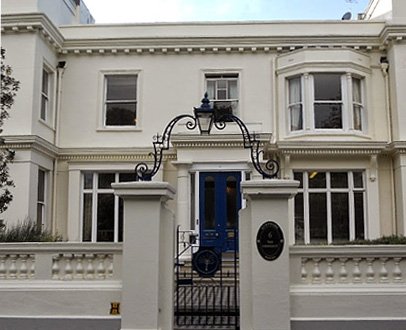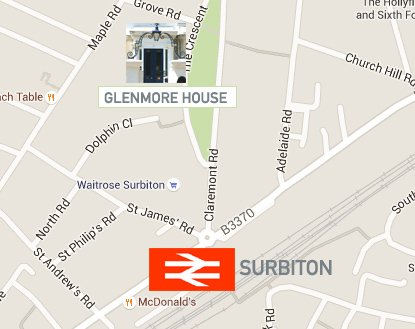 ---
Can you help us?
Me and Kid B now have to ask for help from Steemit. Many of the conditioning rituals she was subjected to have parallels with my own experiences. Specifically when I was ritually abused over many days in a camp in England as a child. Kid B's spinning experience was a similar technique that was used by my abusers to compartmentalize my own psyche, which I have described in detail here. If you can support us, please do. We need to be listened to and heard. The more you can help us communicate and spread awareness of this information, the more we can change the state of this world, and the safer we will feel to speak out and support others on the same journey.
Sending love.
Kid A and Kid B.