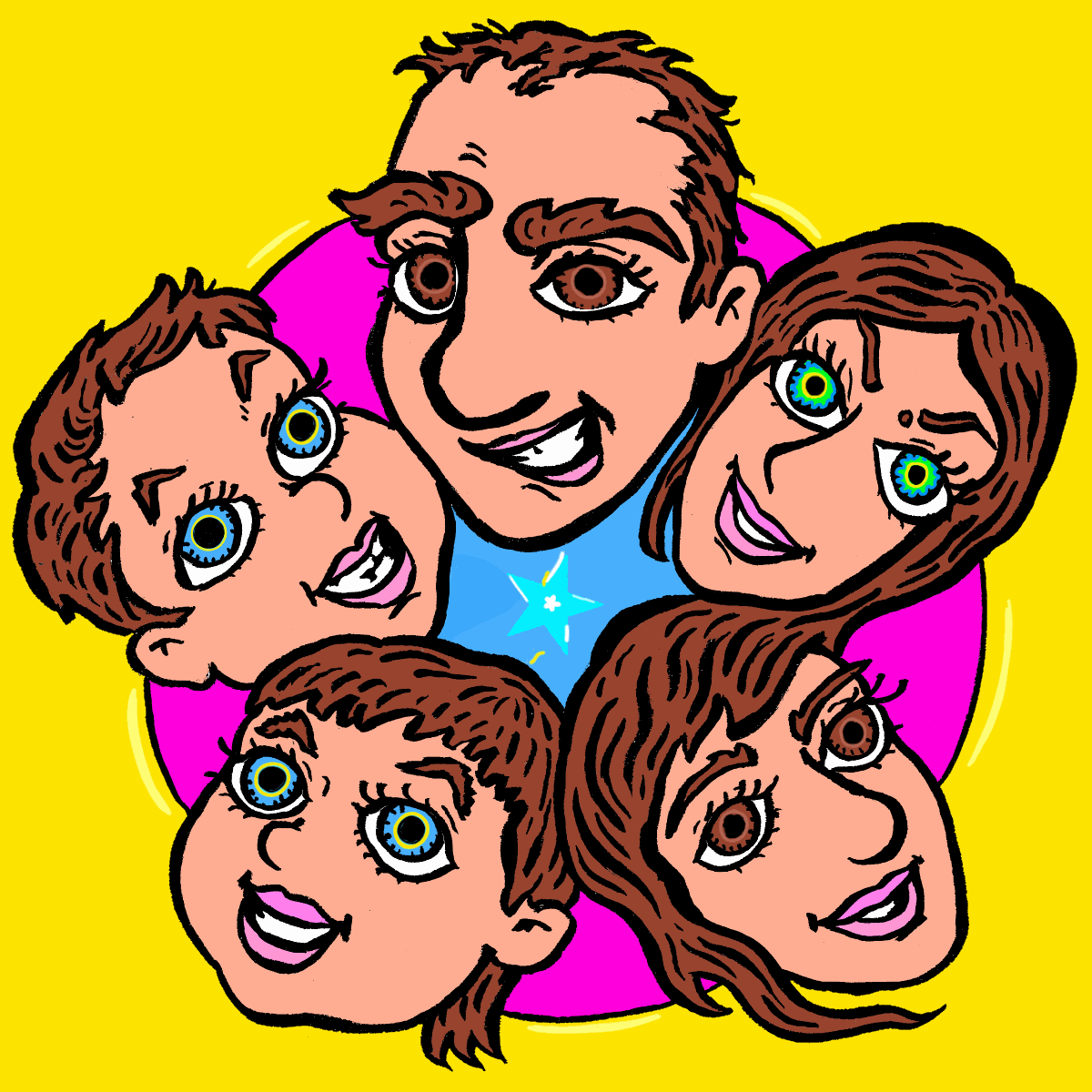 It seems fitting after 15 months here, since so many new people have come on board to this great platform, that I should re-introduce myself. I am Joe Chiappetta, an artist and Christian formerly of Chicago, now a Pasadena, California resident. I am very grateful to be a husband (of @denisechips) and a father of three children. In fact, two of my kids are also on Steemit as @lukechiappetta and @annac.
I have been a cartoonist since the mid 1980s, best known for Silly Daddy Comics. Please enjoy my new animated family avatar here. It's based off of my non-animated Silly Daddy Comics Avatar that I have been using for a long time. Yes, with the animation, this new Silly Daddy Comics avatar is a little more on the surreal side. Such themes do pop up in my work here and there. I hope you like it!
I am very active on Steemit and ONO (with the same username), looking also with great hope for the promise of a rising economy for artists through the blockchain. After five fine seasons on Steemit, I am still glad to be here!
More by Joe Chiappetta - Silly Daddy
Comic Book http://amzn.to/2D4pdFY
Steemit https://steemit.com/@joechiappetta
Patreon https://www.patreon.com/sillydaddy
YouTube https://www.youtube.com/user/sillydaddycomics