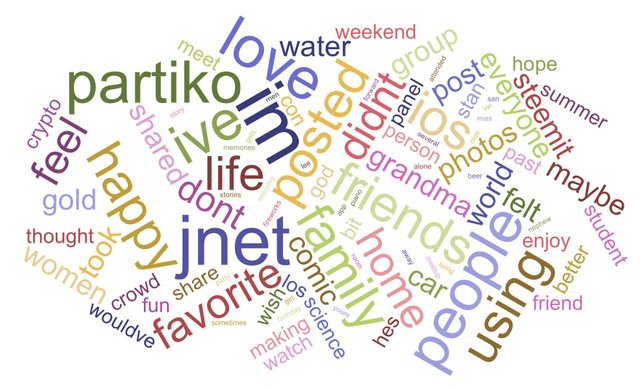 I've just discovered @steemreports special engine that makes a cloud of words from your posts.
Fun!
I like how "god" lands smack in the center. Since my first introduceyourself post was a bit grainy, I found this cloud opportunity a good time to give you a tiny bit more of myself. According to steemmd, jnetsworld is 22 moons old but I've been blogging outside of steemit FOREVER. I started blogging in stumbleupon when it was a cool site and people taught each other html coding to make their blogs unique. That site died but I found other places to journal and have been plodding along until I was introduced to steemit.
My posts will always be short. I'm a piano teacher and writing is my relaxing down time. I love people but keep my circles small. All photographs are taken by me. Every blue moon I may post a photo of myself taken on the rare occasion that I let someone take a shot or am pleased with how a selfie came out.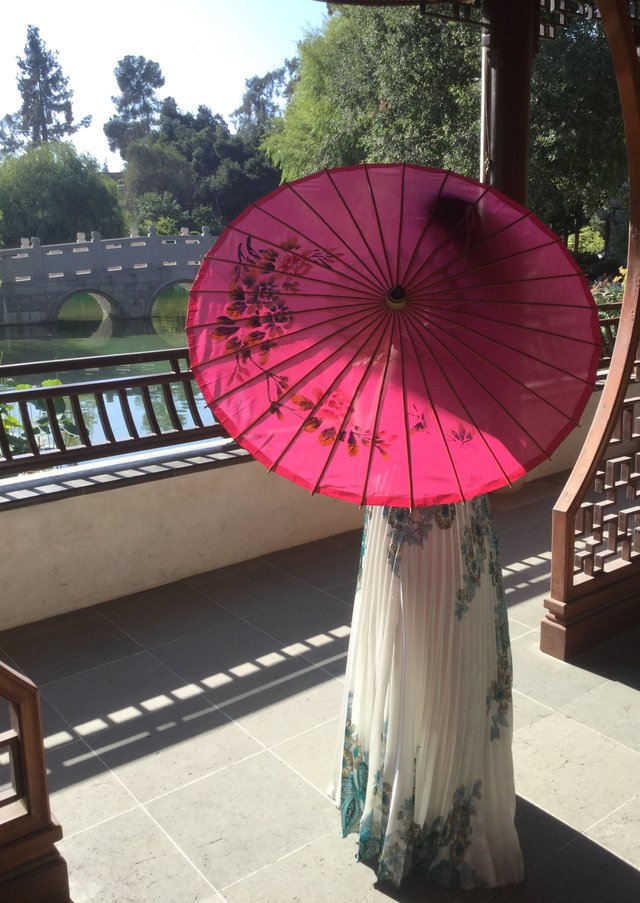 Here's a photo of me taken last week at my favorite place in Los Angeles; the Chinese Garden at the Huntington Library. I like gardens and geek stuff. Darn, I'm already tired of thinking what else to share of myself. I don't know how people can talk about themselves for hours while I feel exhausted after a paragraph.
Anyway! I'm enjoying my steemit journey and will introduce myself again when another good occasion lends itself. Enjoy the cloud. Post your word cloud image in my comments. This seems like a nice way to say hello and introduce yourself. Pour yourself a cuppa if you're enjoying your visit reading past posts. I know we don't get rewarded for voting and commenting on old posts but I will enjoy your hellos and hope a hello back is fun enough.
JNET
Posted using Partiko iOS