Introducing ourselves ~ itcoinBay.com - 'The Bitcoin Marketplace'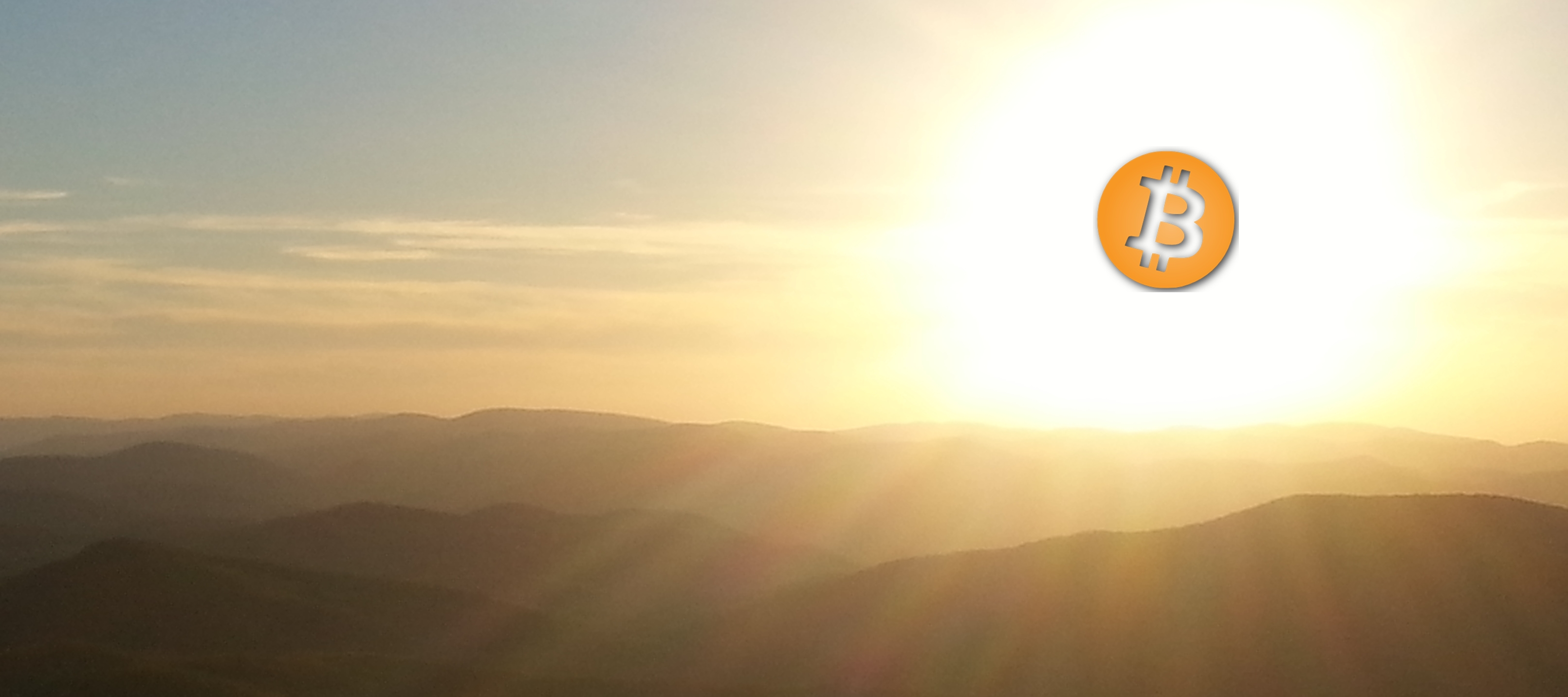 We hope you will visit our site and consider joining our strictly bitcoin (NO FIAT) marketplace. Our site is best viewed on a desktop, but we do have a mobile version and an App.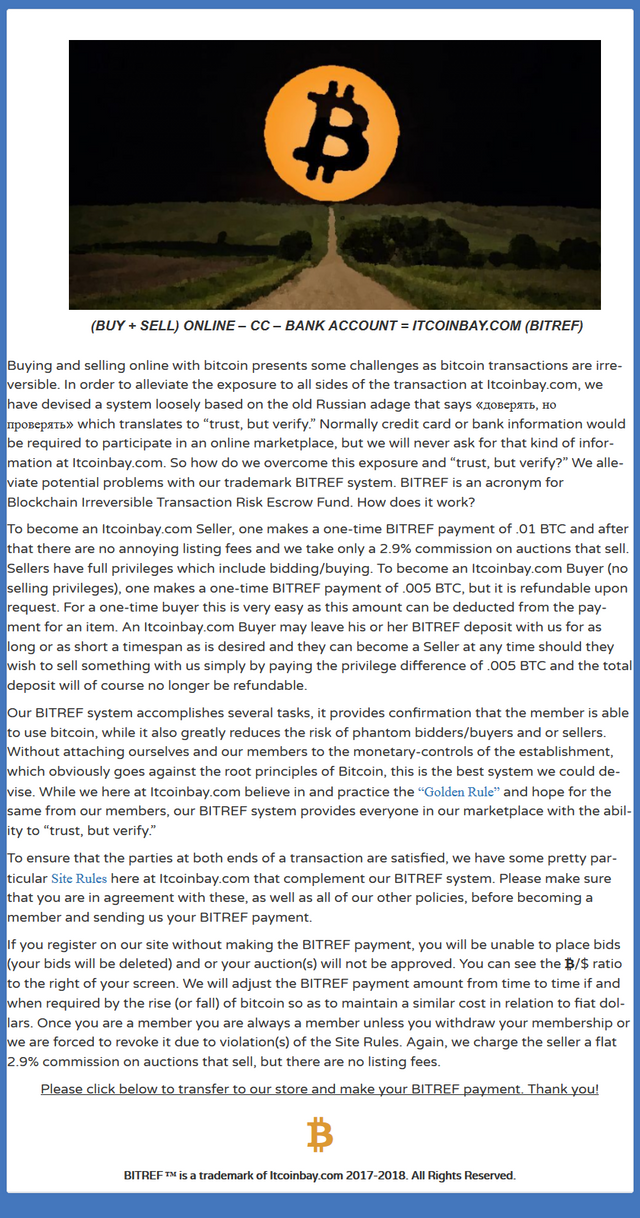 We do charge a non-refundable fee for Sellers but NO LISTING FEES and to make up for the fee we are having a pretty nice contest/drawing. We also pay a .001 BTC Referral fee so Sellers could pretty easily recoup their initial fee.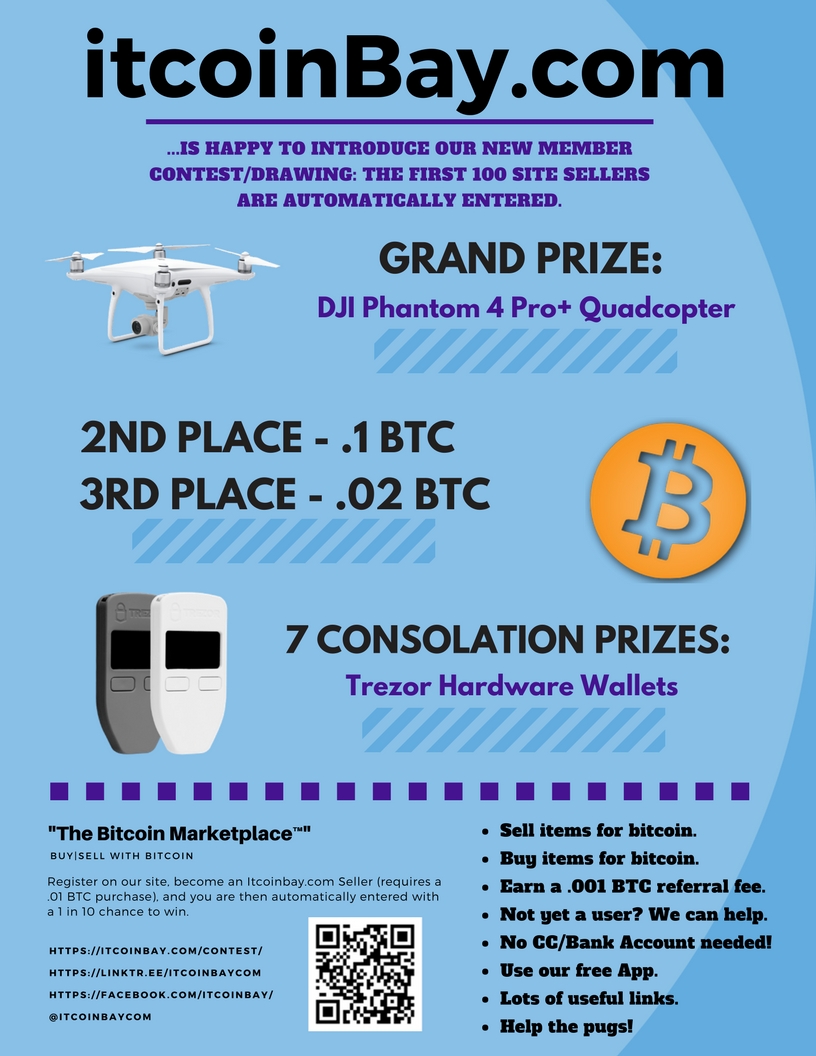 Download our App and tomorrow we will be sending a Push Notification telling you how to join us as a Seller for free 5/1/2018. Do this and you have nothing to lose and possibly a lot to gain.