Hi Steemit World
Today I'm going to introduce myself my son! We named him Zion Yurie Louis, his nickname is Zyl (That actually stands for the initials of his given names, pronounced like /Zayl/). He will most likely be part of my posts that's why I'm taking the time to introduce him here.
Look at this lovely bubbly little kid!
He was born on the 24th of November last year, currently he's already 6 months old, time flies real fast right? I still remember when he was still kicking within my stomach like it was just yesterday (right now all kicks from him comes from the outside).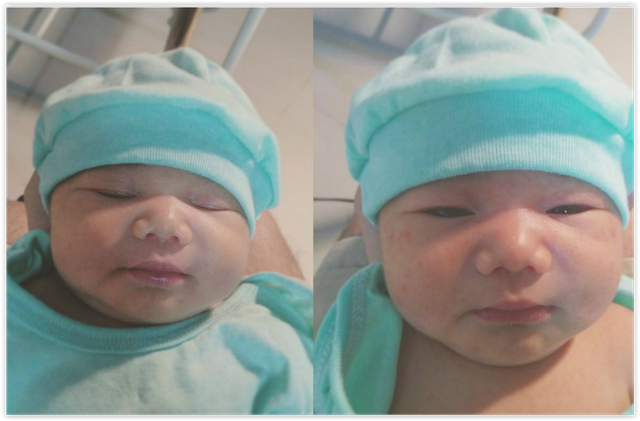 This was him at 3 days old, we're still in the hospital around this time, he's wearing clothes that are all blue-green in color, he looks like a little Doctor in surgery clothes.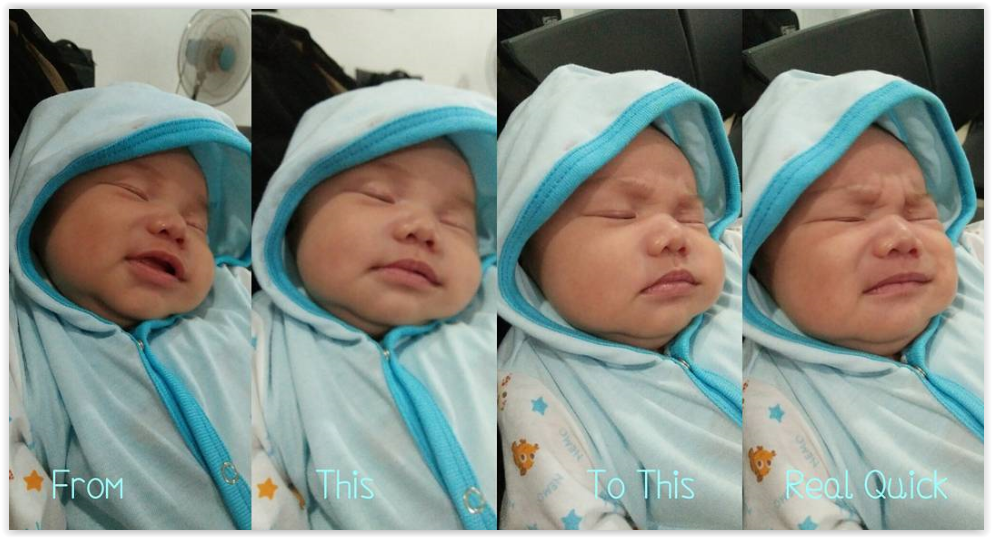 That 4-part photo above is Baby Zion's first time in Church, as you can see he can go from Happy to Grumpy real quick. Even though his face is all scrunched up, he still looks real cute in that photo!

Here he is from the side: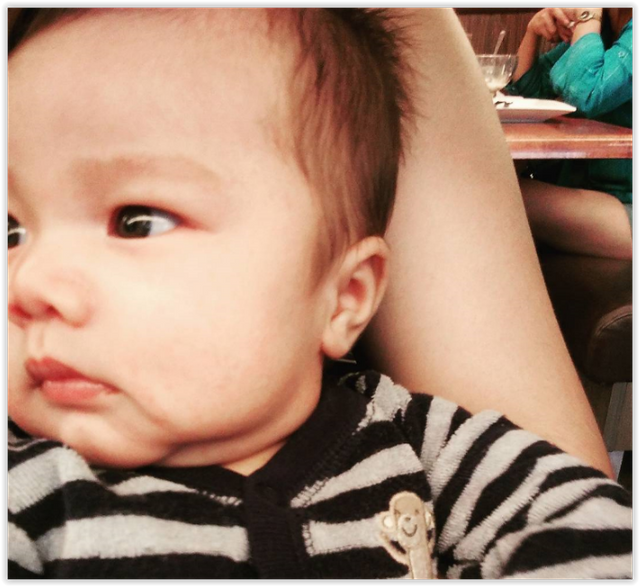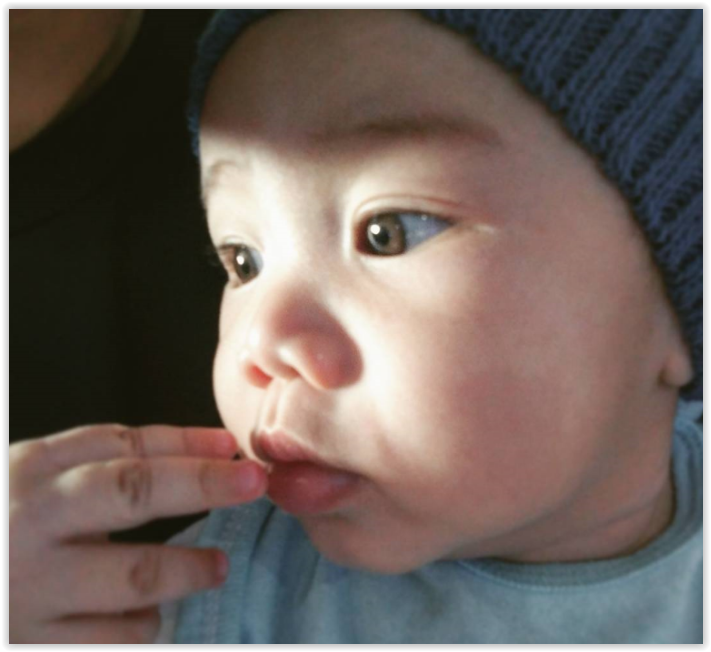 We took him for a stroll in the mall and he likes it. He did not cry at all the whole time and was just smiling at all the strangers that looks his way.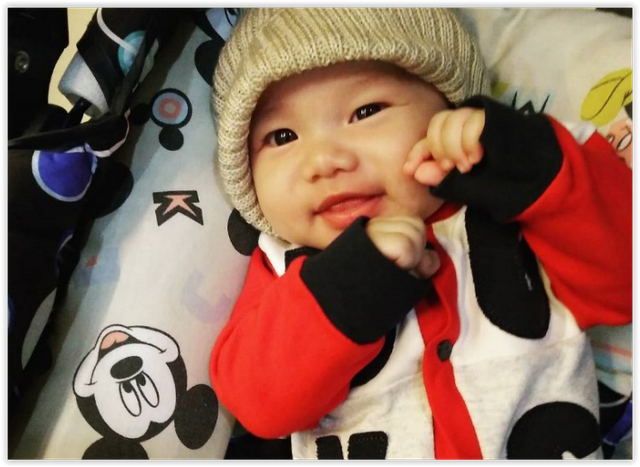 He loves taking a bath! Look: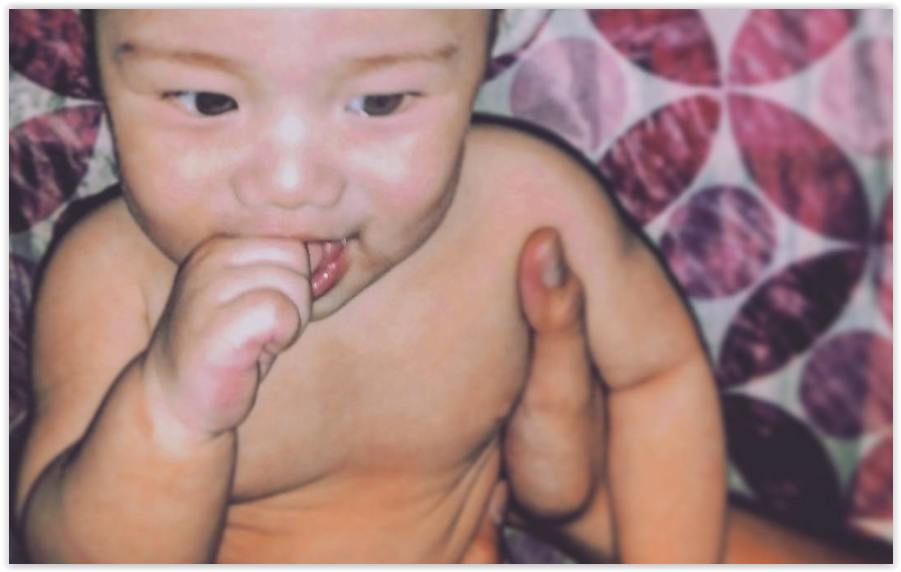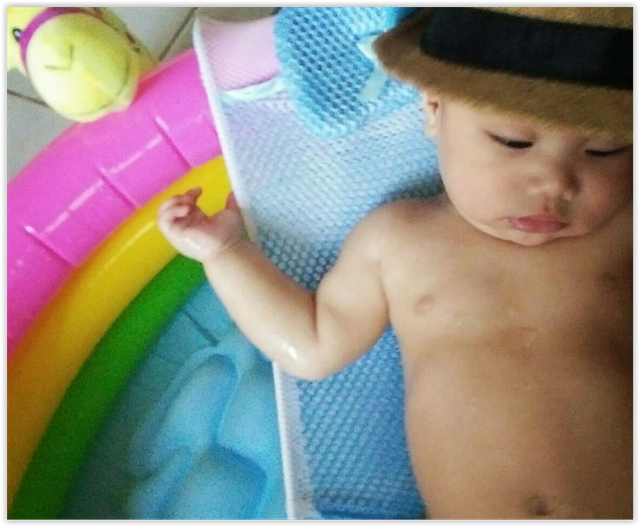 Now he's swimming in the pool with his Daddy @deveerei: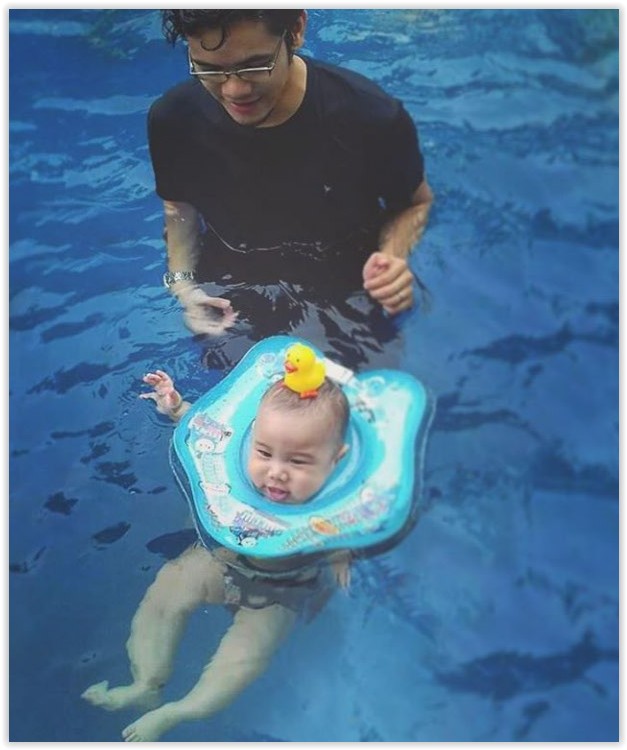 Now I guess you know why my baby's cute, because he's: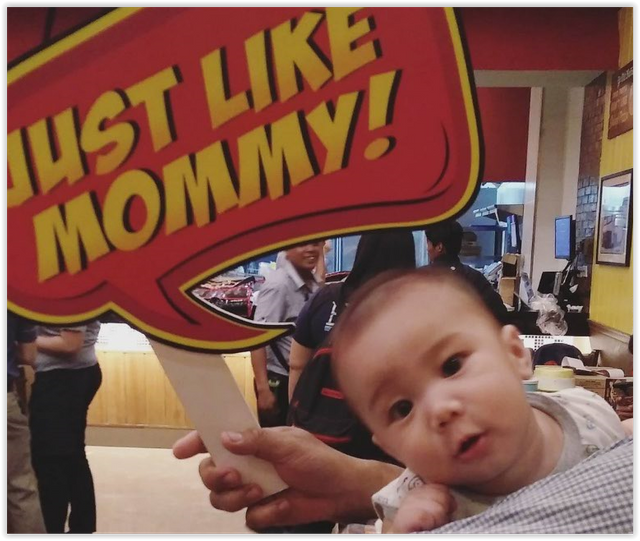 Zion say 'Hi!'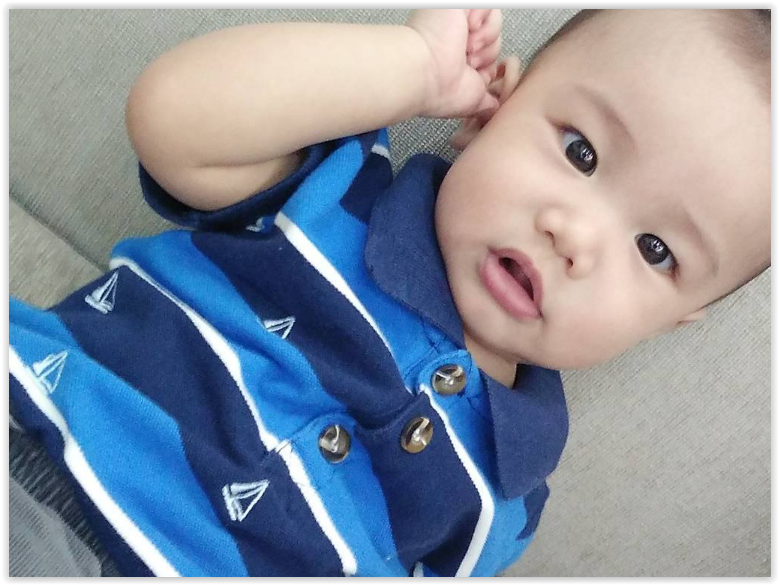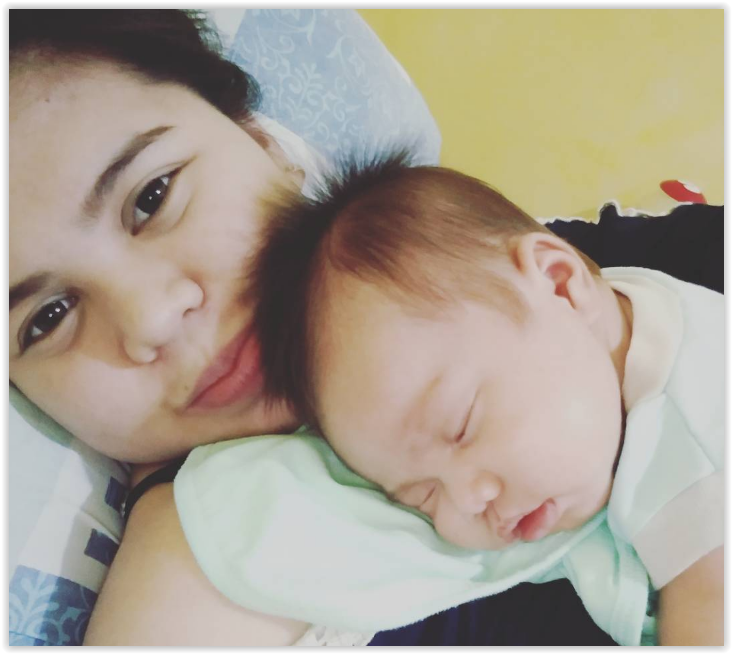 Lastly, here's baby and me.
Thanks for viewing!