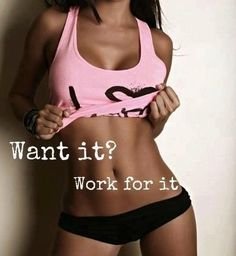 Hi there, thanks for taking the time to click my way! 
I'm very new to all this & have only checked out the community within the last 24hrs, but after being coaxed by a close friend of mine to just stop procrastinating and dreaming up a million reasons as to why I shouldn't contribute something on here...I figured meh, what's the worst that could happen right? (Don't answer that! lol)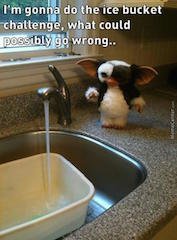 So who am I? Well I'm a 35yr old, PhD student, multiple business owner, with blonde hair & abs - the usual combo. I've been on TV, I've got multiple degrees, I'm a personal career for a family member going through cancer, I've frozen my eggs through IVF, and I'm an introvert who struggles when around lots of people for large periods of time. I'm passionate about helping others, learning as much from any given situation or experience possible, sharing and making a positive contribution to those around me and I'm always on the look out for how to improve any given situation. I've worked for some of the largest brand companies you would have heard of, and have been bullied and harassed in most of them - whilst watching others around me work (aka sleep) their way to the top. So I guess when my friend suggested I write something on here, the first thing that came to mind were these workplace lessons that I've picked up along the way (via myself or others), that I wish I'd learnt sooner...so I figured, again meh, why not share with my new friends in case it helps someone somewhere somehow? (Seriously don't answer that! haha!)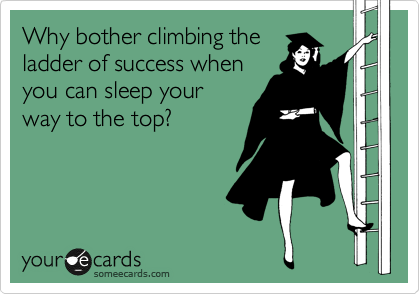 #1 - Want it? Work for it.
Being pretty means shit when it comes to respect and getting ahead in life in the ways that truly matter. Flirting and sex appeal will work, they honestly will, but the question is - where will it get them, and can they live with yourself once they get there? I've seen countless 'hot chicks' sleep their way to the top, or ride the coat tails of their married bosses that they're giving an extra hand to after hours. Some get promotions, some get holiday perks, some get extra pay or bonuses or company cars. However once they get where they wanted or the bosses have got what they wanted, 9/10 everything turns to shit quite quickly and quite destructively for anyone looking to maintain their privacy, dignity or self respect. They either get exposed for incompetency, infidelity, or an easy reputation will be created that is never great for current or future job prospects.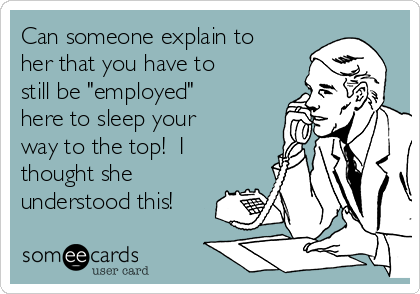 So why is it so hard to simply work their way to the top instead? Put in the time, effort, energy, commitment, passion, dedication etc... and use I don't know, their brain? Issue is, most 'hot chicks' don't have brains in my opinion. Completely sexist I know, but it's just my honest biased opinion, and wait, hear me out. I hugely respect women with brains, I encourage it, I support it, I mentor it, however most of the women I know that are super smart cookies, never play the 'hot chick' card - ever. Note I didn't say that they weren't naturally good looking, or couldn't get a stylist and become the next best dressed chick in town...no, they possibly are and could be all those things...BUT, some of the smartest, most respected women I know, never ever play the 'hot chick' card from day 1.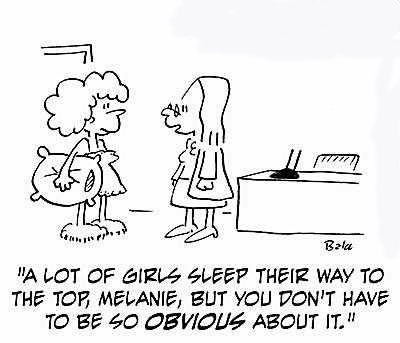 When they're in the beginning of their careers and all the other girls around them are competing for male attention, they don't engage and they focus on the task at hand - rather in hand. At social events they maintain their composure and dignity - versus condoms and director's phone numbers. When a promotional opportunity arises, they work hard with their head down bum up - instead of... well, you get the point.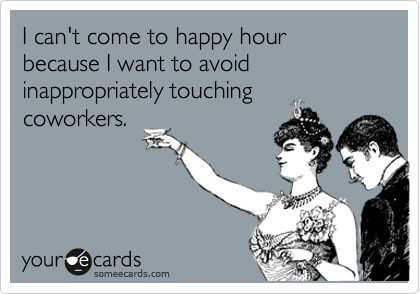 These women may take the slower, more challenging, less efficient road to success....but once they get there, wow the reward is worth it. Everything tastes sweeter, feels more empowering and a million times more satisfying when you work for it.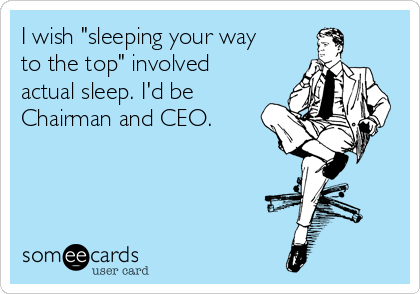 So my question to you is, why are so many girls, who may be blessed with good looks, choosing to take the cheap and easy road to corporate success? What kind of culture is this creating for our future leaders and mothers of the next generation? What can we be doing now to try and curve this trend, from a social, media, psychological, political, cultural, educational, or any other perspectives that you feel may be appropriate here?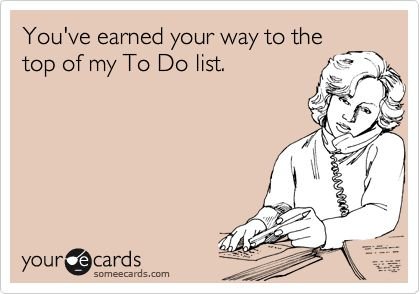 Well thanks for taking the time to read my introductory thoughts, I'd love to hear your own on this topic!
Bec
PS - for all my fellow data geeks, if you're interested in some stats on the topic like I was;
15% Of Women Have Slept With Their Bosses -- And 37% Of Them Got Promoted For It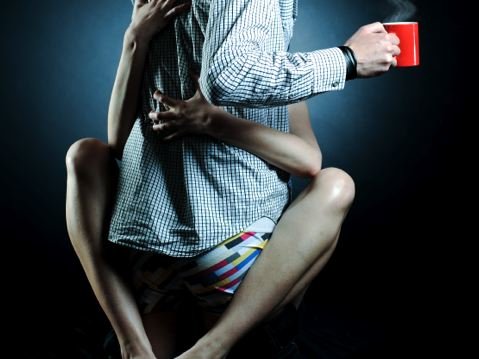 http://www.businessinsider.com.au/sex-is-killing-the-workplace-2010-8?r=US&IR=T