Hello great steemians,
I trust you guys are having a great time.
It is an awesome Sunday and the weekend holiday is going on well. Hope it is great at your side, Steemians... Lol.
Well I am Dave Onyeka David. I am an unapologetic Nigerian seeking a means of expressing myself as a blogger dedicated to the goodness of the platform while being rewarded accordingly. I have actually spent sometime in the background, reading to know more about the platform. Introduced by my schoolmate @drigweeu, I hope to do my best legitimately to get myself noticed by the right people and communities.
I do not fancy showing my photos on the internet, reason why I own no Facebook account. It is against my religion but don't worry, I am a good guy and will always conduct myself in the most acceptable manner. I am no alien; I exist.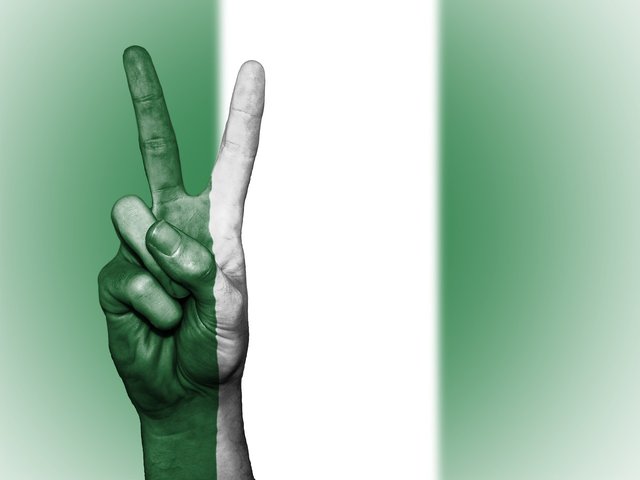 Source: https://pixabay.com/en/nigeria-peace-hand-nation-2131332/
I will be blogging about science, life, motivation, human right and general interest. I will be reading and commenting on posts fashioned in that fashion. I hope you wouldn't mind checking out my blog from time to time. I will be very happy and returned your visits.
Lest I forget, I have a degree in Biotechnology from Imo state University, Owerri, Imo state. And currently working with Saint John's Lab, Mcc Road Owerri, Imo state.
I am single, but I am ripe for marriage, and wouldn't mind if I meet my missing rib here.... Hahahahaha 😂😂😂😂
Here to contribute to the growth of this platform in any way I could and I hope you will support me in this regard.
Thanks for being a part of this awesome community.
Affectionately,
@davv.