What the heck is this thing, you ask?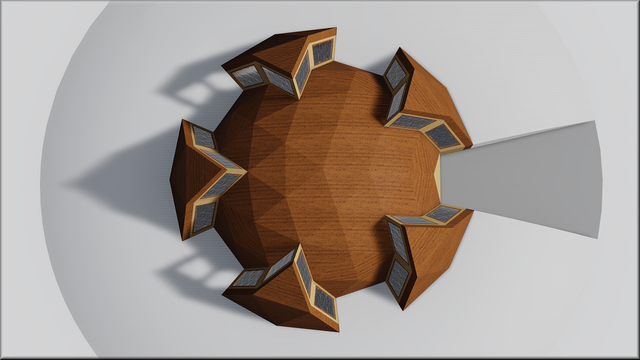 Well, we were going to wait until the website was finished before a posting this but word is already starting to spread and we just can't contain ourselves so... what the heck.
We're building a cryptocurrency school.
I'm Gabriel Scheare @piedpiper and as many of you who have been following me here on Steemit over the past year already know, my business partners and I have been working on a new start-up village for entrepreneurs. We had to take the rainy season off because conditions were too wet here for building but during that time, I got to thinking... now that our first main building is underway, is there something else I could be working on that would add value to the community?
We had originally planned to build a makerspace in tandem with the community center but it got pushed back due to budget restrictions. I really wanted to get that back on track though. We promised our members a makerspace and so I should be doing everything in my power to deliver one as soon as possible, right? I got to pondering how that could be best achieved and while doing that, some other things came up in my life to contribute a bunch of new ideas to the brainstorm. One of those things is that I learned that I have a new daughter on the way so I naturally started thinking about things that our community's children will need. A school came to mind. I also developed an idea for a new blockchain-based app for revolutionizing parenting and that got me thinking about the value of a co-working space for developing tech projects in. With these things in mind, a vision for our next building started to take shape.
Demand for Blockchain Education
I've often been annoyed by the general public's reluctance to adopt cryptocurrencies. Here in Chile, where I live, most people haven't even heard about bitcoin and those who have mostly see it as an obscure little tool for computer geeks to buy drugs with. I often think back to my early days in bitcoin, when I was part of a very active group of cryptocurrency evangelists in Vancouver. We found a lot of success in 2013 with getting local businesses to accept bitcoin and within the year, one could live on bitcoin without ever using legal tender. What drove this relative rapid adoption rate? Well, I give a lot of the credit to two primary tools.
The first secret weapon was a large meet-up group that my friend organized. He could fill any restaurant with a single internet post so he was able to go to establishments all over town and promise them a huge boost in business if they only agreed to accept bitcoin. With this strategy, he helped a lot of people set up their first wallets and bitcoin point-of-sale systems, which contributed greatly to local adoption.
The other secret weapon was the world's first bitcoin ATM. Friends of mine that were operating an in-person cryptocurrency exchange office bought and installed the machine in a popular local coffee shop. The response was overwhelming. It generated a lot of media buzz and got hordes of people to step right up and buy their first bitcoin because it was new and interesting without being too scary. The familiar physical interface in a popular cafe made it much more approachable. People felt comfortable taking the leap in that context and the lesson really stuck with me over the years. Cryptacademy would have to be exactly that: a comfortable physical interface to put people at ease and help them through the cryptocurrency initiation.

Most people are intimidated by strange, cutting-edge technology at first and what they need is gateway that puts them at ease. The advanced subject matter needs to be paired with something old-fashioned to balance things out in the mind. As a kid that grew up on the Canadian prairies, I was surrounded by old-fashioned stuff and had plenty of inspiration to draw from. My grandparents' generation went to school in one-room-schoolhouses and that model seems to me to be a perfect fit for what we're trying to achieve here. A small, simple building where students of all ages come together to learn in a comfortable and collaborative environment.
Of course, just because I think everyone should want it, doesn't mean that they actually will. We certainly can't expect people to fund the creation of something that they don't even know they need. Fortunately, they don't have to. We're the ones who understand its value so we're the ones that have to make it happen. In other words, the demand lies with us, not with the end users. Because of this, we decided to fund construction simply by passing the hat with a good old fashioned crowdfunding campaign.
Value Proposition
The Cryptacademy building was designed to be as flexible and multi-purpose as possible to get the most bang for our buck. We can teach classes and workshops, while also hosting conferences, lectures, and other special events to raise funds for the sake of self-sustainability. On top of all that, it can also be used in cooperation with the residential community center next-door to serve as a start-up incubator for blockchain-based projects.
In order to provide value to the international marketplace rather than just that of our own region, we'll offer memberships for entrepreneurs all over the world, who want a uniquely interesting physical address for their business. We'll also publish a report that documents the project from start to finish in such a way that makes it easy for others to emulate elsewhere. It's our ultimate goal to use Cryptacademy as a proof-of-concept to demonstrate that anyone can bootstrap a one-room-schoolhouse and make a new career for themselves out of cryptocurrency education and evangelism. On a more personal note, I've always loathed the conventional Prussian-based education system and would enjoy nothing more than to overturn it in favor of something more like this. I attended an entrepreneurship bootcamp with my business partners back in 2014 that operated in this manner and we found it to be vastly superior to the sorts of schools we're most familiar with. The world of institutional education is going through some major upheavals now and it would be our sincerest pleasure to play some small role in that story.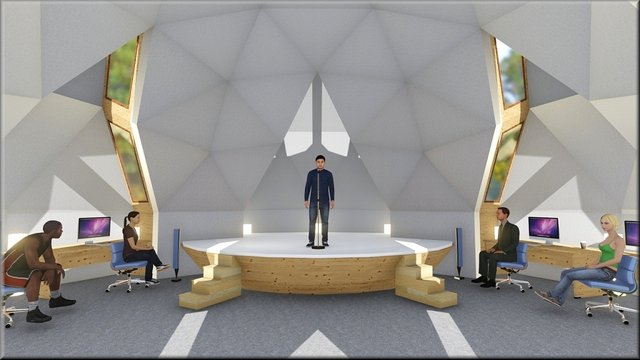 Making it Happen
Even though the building design is unique, it's not complicated or expensive. It's essentially just a big round room with workstations around the inside perimeter, a stage at one end, and space for seating in the middle. In stark contrast to our much larger community center, the Cryptacademy doesn't require any legal permissions to build. Because of all that, it can be manufactured and built in just a couple of months. I've already established a relationship with a builder here in Chile that specializes in geodesic domes and we're eager to begin as soon as the capital is available. To speed things along even further I've already taken care of the legal work in founding the company as well as securing a build site so I see no reason why this thing can't be up and running by Christmas.
The next step to do now is finishing up the web page and crowdfunding campaign page on Indiegogo. I know many of you reading this will be thinking "why don't they do an ICO?" but rest assured, we considered that. Frankly, I don't think there's any sense in over-complicating something that's this simple. We're just making a proposition and if there's enough interest out there, it will happen. I have a sneaking suspicion that there's a lot more interest than we might suppose but we'll soon find out for sure.
I know I'm not the marketing wizard something like this deserves so I reached out to someone I knew to be exceptionally capable in that department for a helping hand. Terry Brock @terrybrock has been active here on Steemit for quite a while and I first noticed him when he spearheaded a fundraiser for Ross Ulbricht's family. Suffice it to say, I was impressed by that and have continued to appreciate his content here ever since. After explaining the concept and plan to him, Terry agreed to join Cryptacademy and help with spreading the word. I think we already make a pretty good team and are excited about the months ahead.
Besides the two of us, we have a crack team of contributors, advisors, and ambassadors gathering. They're handling everything from curriculum design to video production and publicity. I'll introduce them all in another post when the website is complete.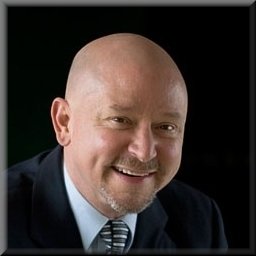 Call to Action
I'll be posting a lot more information here over the days and weeks to come but in the mean time, I'd like to put out an invitation to our readers here. If you'd like to join us or contribute in any way to building the world's first cryptocurrency schoolhouse and blockchain tech incubator, give us a shout in the comments below or by sending us an email at [email protected] Maybe you'd like to present a workshop at the school? Maybe you have interesting material to contribute to the curriculum? Maybe you have media contacts that would be willing to help us get the word out? You might even want to become an early sponsor or investor and help us get things rolling even faster. However you'd like to help, we'd be happy to speak with you and work something out that works for everyone.
Until next time, take care out there and don't forget to follow @cryptacademy as the adventure unfolds.