Hi, I'm Konstantin - Entrepreneur, Blockchain Evangelist, co-founder of cyber.fund and now Steemer
Hi, steemers!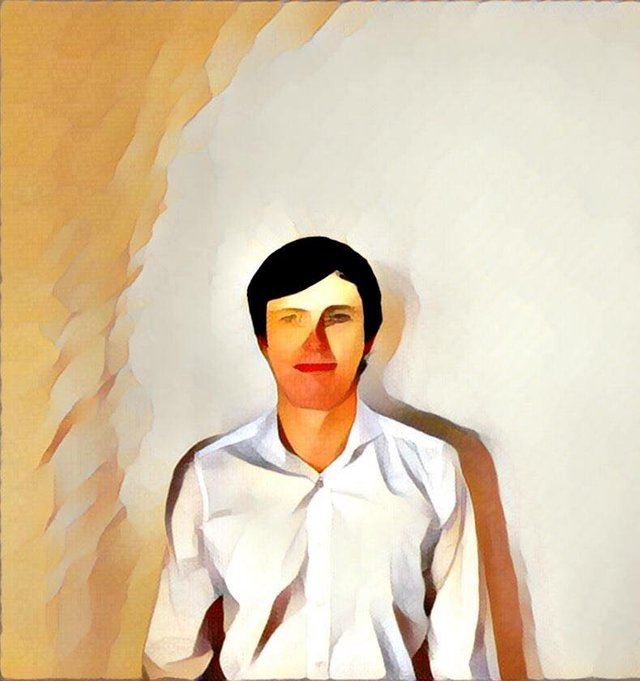 My name is Konstantin Lomashuk. I'm the co-founder of cyber.fund, the entrepreneur, blockchain evangelist, and now I am a Steemer.
I think it is time to introduce myself:
Russia, Kaliningrad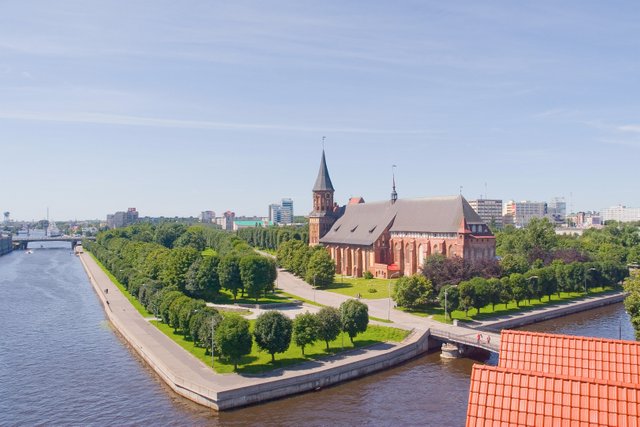 I was born and live now in Kaliningrad, the most western part of Russia.
We live in Russia, but we don't have any boards with Russia. Our region is separated from the main part of our country. If you look at the map you won't find Kaliningrad in Russia, but You will find it in Europe between Poland and Lithuania, small but very cute place The original name of our town is Konigsberg. The city was Founded in 1255 by the Teutonic Knights.
Immanuel Kant was born here. And Kaliningrad is,also, the unique place in the World, where 90% of world amber is deposited. That's why Kaliningrad is known as Amber region.
The absence of the borders with Russia and the Baltic sea make this city special and European)
@hipster lives here too. We are friends as long as I can remember. For approximately 26 years, can you imagine?))
He went in the first class of primary school with my sister.
This is my fourth birthday party)!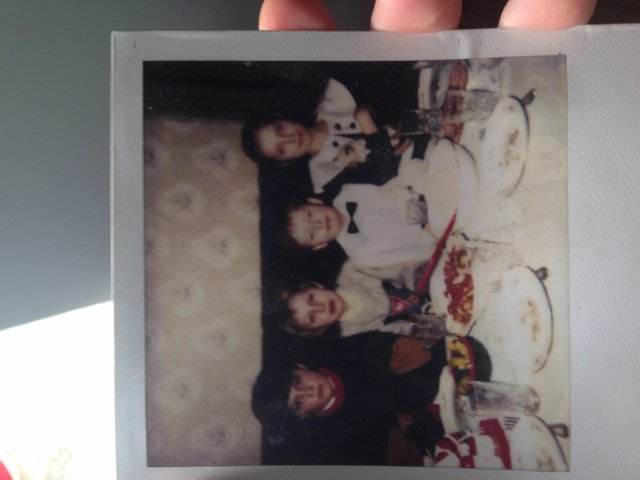 Already that time, so long ago, we were making plans to conquer the world :) Hipster was hipster)
So, You can guess where @hipster is and where I am.
Family/Foundation
Family is the most important thing in my Life. Family is the strong basis of Success. If everything is okay at home, so everything at your business and all other things you do will be okay. You already know my dear Family, @kristina and #BabiRi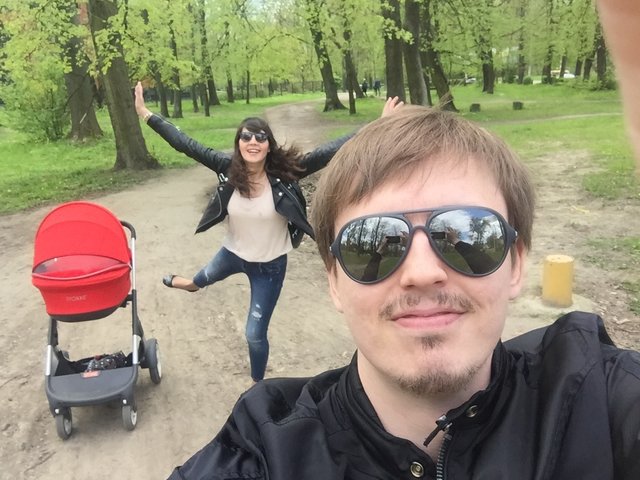 I am a happy guy, sssshhhh :)
Blockchain
It was 2011 when I heard about Bitcoin for the 1st time. @hipster called me and said that he was buying computers to set them at the balcony and these machines would mine the money. My 1st impression was the it was a Pyramide and I did not a pay serious attention. Next time when I faced Bitcoin was in 2013, when the price reached 1000 usd. Everybody started to talk about Bitcoin. I called Dima and he told me that they were leaving for Asia with more than 600 bitcoins capital to set up a company.
After that Mtgox happened and guys lost the most part of their bitcoins savings. In the middle of 2014 we met with @hipster and at this time I started to understand what Bitcoin was, realized how Bitcoin worked, that its based on the blockchain and p2p cash and its only top of the Iceberg. The most important thing that has impressed me and rolled over my mind was that the system is:
Trustless.
So, you dont need to trust at this system, its trustless like your own feelings, senses are.
Due to the fact that I'm an idealist and all my life I believe in fair and happy future, this idea has impressed me. We (with @hipster) have started to explore and learn about Bitcoin. We have issued our Work about cybereconomy.
Cybereconomy is changing the main criterion for economic decision-making from the desire to increase individual capital(capitalism) and public property(socialism) to new motivation criterion equilibrium. Nowadays, Capitalism is the system that motivates people to accumulate an equity. Successful people in that system of values are people who have accumulated more capital. Exclusively personal gain makes people egoistic and often motivates them to do acts only for themselves but damaging society (corruption, environmental pollution, etc.).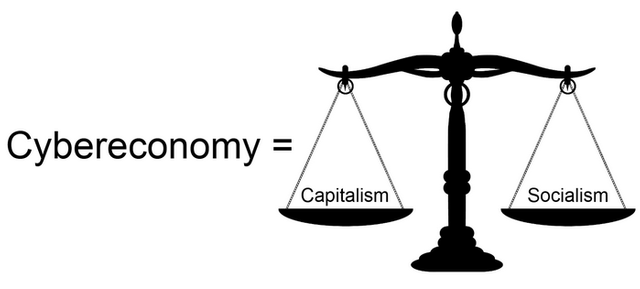 Cybereconomy - is a system based on the principle of equilibrium between private and public. The profitability of the system proved by existence of Nash Equilibrium. Cybereconomy already exists in the world of Open Source software. This logic of production seems absurd from the point of view of the capitalism. Involvement and social control in the economic and technological development processes by decentralizing decision-making can improve the World.
After that work our team: me, @hipster, @vilaly-lvov and @marina, has decided to analyze all blockchain projects that exist that time to understand how they work, why they exist and what for they were created. In the end of this research we launched our 1st Cybernetic economy Report 2015.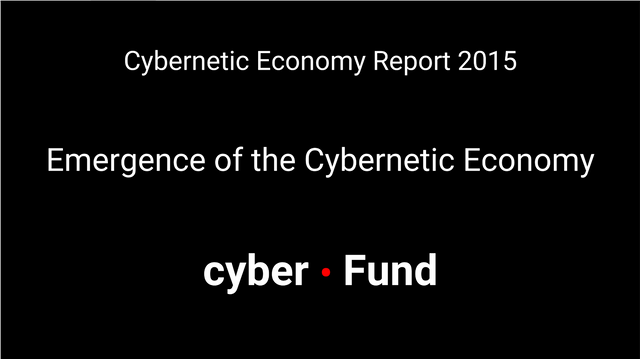 We have understood the market and opportunities, we have decided to joint venture called cyber.fund!
We Had a hypothesis that we found the new type of assets that could grow in price faster than Bitcoin. And after 16 months of managing the first public blockchain portfolio we had a result: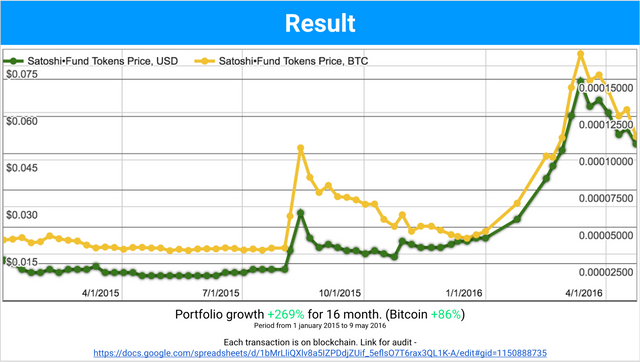 Steem is also is awersome investment, so we have invested in Steem. When you invest in the project you need to touch it. When I've tried Steemit I love it, the business model and how it works! It's really fair and Genius!
Now we manage the first blockchain tradable fund called Satoshi Pie, but it is an another story)
And now I'm Steemer and I do believe that there are a lot of many interesting and exciting things waiting for us in Future!
Konstantin Lomashuk