Hello.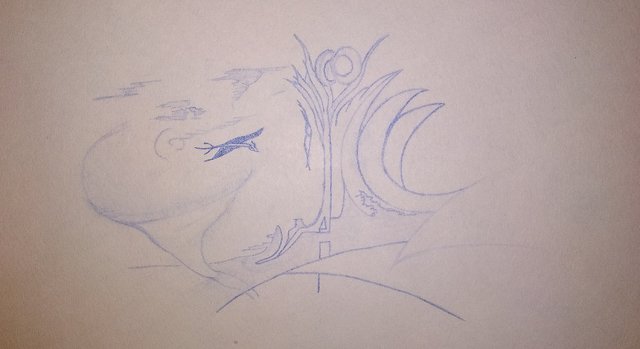 ...
...
...
Such thoughts. Write something fun, something so cheerful. About what I am. What would be the emotions covered wave ...
...
But...
I just want to be honest, deeply honest.
I am that I am.
...
I feel not so good. Heavy head and spiges pulls somewhere. There is no energy to press the keys. There is no energy to think and describe it.
Why am I doing this? I definitely do not need pity, as people understand it. Maybe I need a good psychotherapist ...
I like to laugh) about this laughter comes from the very depths of the abdomen, and this ha ha ha it is so sincere and heavy. I have a peculiar sense of humor ...
I worked last week in one place. They decided to smile even if you do not want. Everybody there needs to be in such a mood as if you are a freak. And I'm not having fun. Not fun not sad. I just see everything soberly, strictly soberly. And I do not want to answer questions, jokes, it's not all that interests me.
My body tells me that I'm somewhere not there and doing something wrong, I think so.
I like singing and creativity. Although it is difficult for me to sing, my throat is terribly tense. So there is a narrow zone for implementation here ... And just like that, with one guy we were rehearsing, he was playing a getar, and I was mooing something. It was not very high quality but it had something alive. I saw it live, but after that he didn't want to rehearse anymore. Although I still have grain.
In general, my native language is Russian, I write through a translator. I would like very much to learn other languages ​​as I understand Russian. Each language keeps a huge amount of secrets. I think so. But in order to learn English or another. Although I would start with English. I need to dive on Wednesday. I would like to write something in English. Although at one time I almost even wrote it without knowing it. It is a pity that he was lost, I liked him ...
I guess I will not go to work tomorrow, I will quit. I'm tired of being in that place with those people where it is bad and squeezes you. Although this prison is only in my head in many ways ...
I say a lot, I hope not tired. Sometimes I will whim and say something, something to bring ...
I was pleased to share this ...