Steem Basic Income
Steem Basic Income is a social experiment to bring a basic income to as many Steemians as possible. Members join by sponsoring others into the program. Steem Basic Income is delivered through providing regular upvotes to member content.
Welcome to @steembasicincome's sixth member interview!
To provide more interaction within Steem Basic Income (SBI), we are continuing our interviews with prominent members of SBI!
We hope to bring a greater sense of community, get to know our members, and gain a better understanding of why Steemians are choosing to be a part of SBI.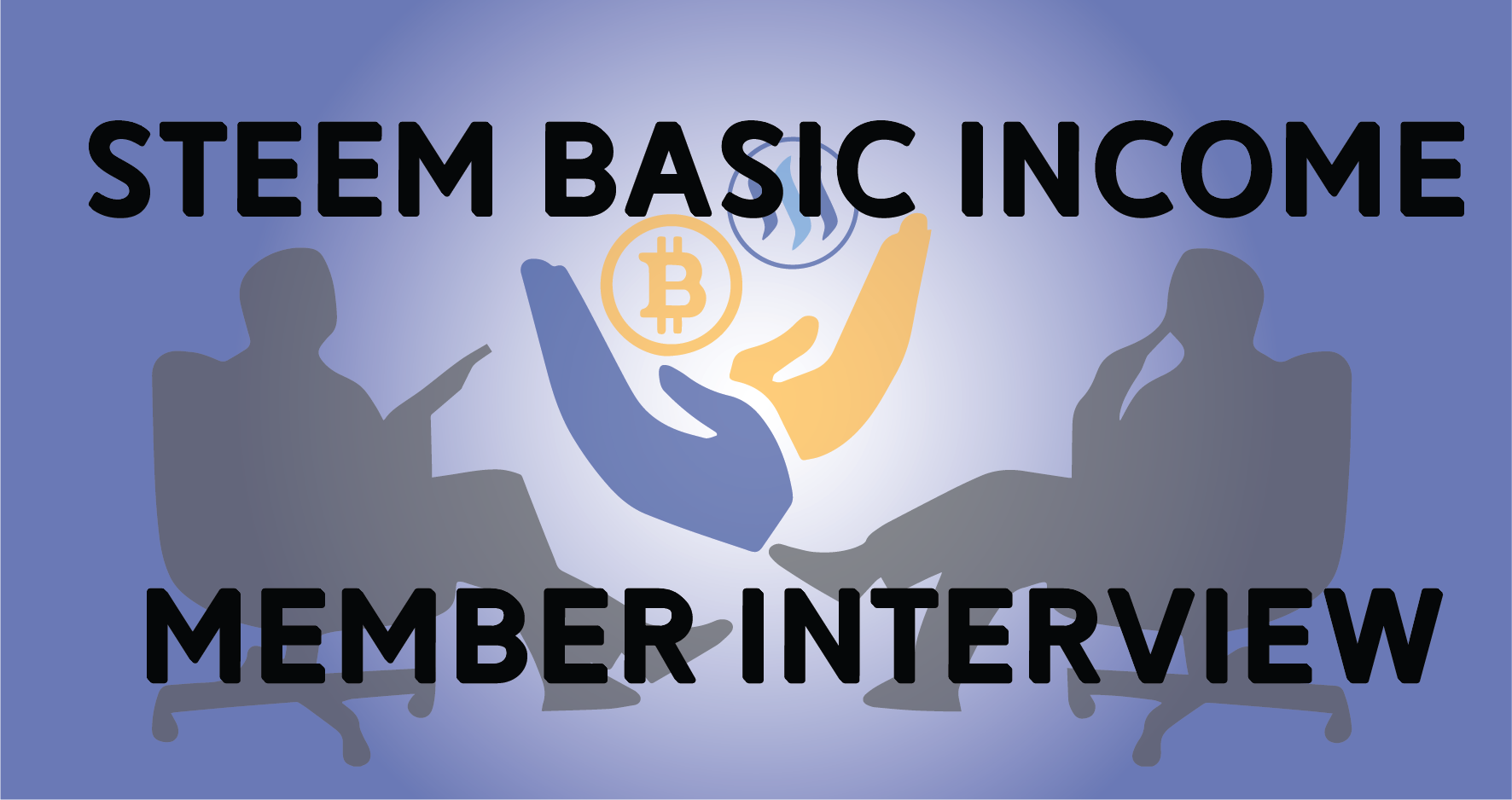 I first heard of @holger80 when Steemit was going through the rather chaotic transition of Hardfork20. Fortunately, there were Discord channels where people seemed to have an understanding of the Hardfork complications. I learned from these channels about @holger80. He was hard at work, as a witness, trying to resolve the issues.
One of the first things I did when everything settled down was to vote for @holger80 as a witness. It gives me confidence to know that he, and others like him, are busy, working and planning to keep the Steem blockchain healthy. So, when it was suggested I might do an interview with @holger80 for Steem Basic Income, I was eager to follow through.
My anniversary on the Steem blockchain will roll around in Februrary, 2019. This past year has been rewarding. In the past I've been a teacher, proofreader, and self-published book author. I am now officially "retired". For me that means more time to work at what I love. This includes writing for the Steem blockchain.
The blockchain has so much unexploited potential. For those who like to write, network and learn, this is an ideal platform.
Steem Basic Income--SBI--is one of the projects that keeps the blockchain vital. It provides a community of mutual support in which all who contribute are lifted. SBI is one of the best projects on the blockchain and @holger82 plays a vital role in keeping the wheels turning.
This interview will proceed in an approximate question and answer format, because I'm more interested in hearing what @holger80 has to say, than in what I have to say about him.
@agmoore (Q): How did you get so skilled at coding?
@holger80 (A): I read many books about Python and c/c++ programming, looked at code written by others and, most importantly, programmed really a lot using C/C++/Python for 10 years. Being a good programmer means learning from others and programming a lot by yourself. The first written code might not be great, but the written code will improve fast. After a while, programming is like writing a text. At this point, programming becomes fun :).
Q: What was it about the Steem blockchain that made you decide to dedicate your time and talent?
A: I was never an active Facebook, reddit or Twitter user. Steem fascinates me and managed to motivate me to write posts. I was impressed by its openness and true decentralization. Everyone can write applications for Steem with a little bit of programming knowledge. Almost everyday there is a new application for Steem.
Q: How long have you been a witness?
A: I've been a witness for 7 months now. After dedicating a lot of my free time to writing beem (a python library for Steem), I was confident that I did enough for Steem to receive witness votes from Steem users for my hard work. I'm really glad and grateful for all the support that I have received so far as witness.
Q: You've applied your talents to insuring that Steem Basic Income grows and becomes a vital part of the platform. What attracted you to the program? When did you become involved?
A: The great thing is that Steem Basic Income does not force me to post every day. When I do not manage to post, my vote will be added up and I will receive it later. In beginning, I had only a few SBI units and I received some votes. Then I read about the efforts in automating Steem Basic Income and was excited about it. Then, after a while, I asked @josephsavage if he needed help in implementing the automation. My help was accepted and I started to program the automation :).
Q: I've been a member of Steem Basic Income for a while. I think @bengy was the first person who nominated me. The program has evolved since then, especially recently. Can you explain the most recent updates?
A: The automation of Steem Basic Income was a lot of work and took me a while. The result is totally worth the effort. Transfers and delegation to @steembasicincome are now automatically processed. In every cycle, rshares based on the owned units are added to the balance of each member. Member votes to posts from Steem Basic Income are registered and its rshares value is added to the balance. Whenever a member writes a post, the rshares balance is checked and when it is above a threshold, the post is automatically upvoted with 1/5 of the balance. The account that will broadcast the upvote is picked (based on its voting power and maximum vote) and the post is upvoted. When a member does not write a post for a while (last post older than 7 days), comments will be upvoted instead.
Q: How do you see Steem Basic Income growing in the future?
A: Now, with the working automation, Steem Basic Income can grow without increasing the workload for @josephsavage. I see a steady organic growth for Steem Basic Income.
Q: I've been going over your feed and reading about the capabilities you're building into the blockchain, besides Steem Basic Income. Could you pick one, perhaps beem, and explain how this will enhance user experience on the blockchain?
**A: Beem is an almost feature complete python library to access the Steem blockchain through the full nodes. I've been working continuously on beem since February 2018. Beem itself is just a library but it helps developers to build better applications that will enhance user experience. For example, the automation of Steem Basic Income is powered by beem. One important feature of beem is its robustness and automatic node switching. This will allow the Steem Basic Income program to run day and night without stopping.
Q: Do you have future development ideas in mind?
A: I'm currently working on my beempy.com website. I'm plan to integrate more useful tools for Steem users and Steemmonster players. I'm also trying to enhance @rewarding, which is a small upvote helper, that can be used to trigger a delayed upvote or to upvote already paid out posts.
Q: Crypto has taken a beating lately. I personally think Steem has an edge because of the people who have invested their time and talent in it. I think Steem Basic Income, and your personal investment in it, are an example of that human capital. What do you think about the future of Steem and what can the rest of us do, even though we may not have your coding skills?
A: I think the most important part is that every Steem user keeps using Steem. When every stake holder just passively waits until the Steem price rises, Steem will never reach its maximum potential. Besides the number of created accounts, only a few 10,000 accounts are actively used. Knowing these numbers, it is clear that Steem is at its beginning and has a far way ahead. I think that building communities, where Steem users are beginning to know each other and start to talk to each other, is important. I think that communities will boost Steem and help in gaining and educating new Steem users. Everyone can be part of one or more communities and help Steem by curating posts, writing comments, posting, and talking to other Steem users. By this, Steem will be strengthened and will be more than just a cryptocurrency.
---
I thank @holger80 for those very informative answers. He obviously brings enthusiasm to the blockchain, and to his work. Reading his answers encourages me and motivates me to continue being a dynamic member of the blockchain, and also a participant in Steem Basic Income.
The spacing is a bit off in this copy. Each set of questions is separated by a "return" space. Questions are in bold italics. Hope it's essentially OK. Thanks again. That was fun.
Interviewer Bio
This interview was conducted by
@agmoore
. She writes for fun, but has also published a couple of books that sell modestly on Amazon. She has an insatiable curiosity and will investigate just about anything that comes her way. Her favorite roles are mother, wife, grandmother, and animal rights advocate. A checkered professional background (teacher, civil servant, telemarketer, etc.) reflects a restlessness that has led to more than a few adventures. Of late, the Steem blockchain has become her favorite hobby. She is committed to its success.
Enrollment
If you want to get involved, or to increase the share of basic income that you receive, enrollment is pretty straightforward:
Just send 1 STEEM to @steembasicincome. Include the name of a Steemian to sponsor in the transaction memo (preceded by @). You and the person you sponsor will each receive 1 unit in the program. You can sponsor any active Steemian, it does not have to be a current member.
If you're unclear, please check out our full transaction memo guidelines and then let us know if you have any questions.
https://steemit.com/busy/@steembasicincome/steem-basic-income-updated-transaction-memo-guidelines
The official currency for enrollment is STEEM. If we choose to accept SBD without refunding it, you do not receive extra value for it.
Enrollments are processed automatically every 144 minutes. Confirmation transactions are still manual and typically are sent within 2-3 days. Even if you have not received a welcome transaction, you can check your status using !sbi status.
SBI Writer's Group Needs Your Help
A few spots are available for interested writers to join the SBI writer's group.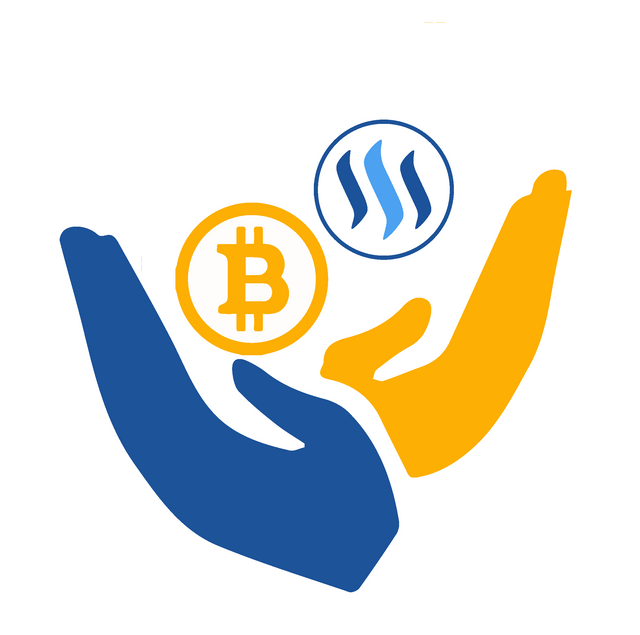 You do not already have to be a member of Steem Basic Income to take up this opportunity, but a basic working knowledge of SBI would help.
Here are some examples of previous interviews created by members of the SBI writers group. As you can see from these examples, we let this lapse for a while, but we are ready to take it to the next level!
Participating writers receive reward in additional SBI levels, along with a writing credit on articles and updates published on @steembasicincome account, to 5k+ followers. Bonuses in STEEM/SBD are available for quality work that requires minimal editing.
Full information about the program is available here. If you are interested, please direct message me (@josephsavage) on the Steem Basic Income discord server.
Questions?
Please read our FAQ Contest thread, which has a wealth of quality information. If you still have questions, ask in the comments section or join us in our discord channel.

---