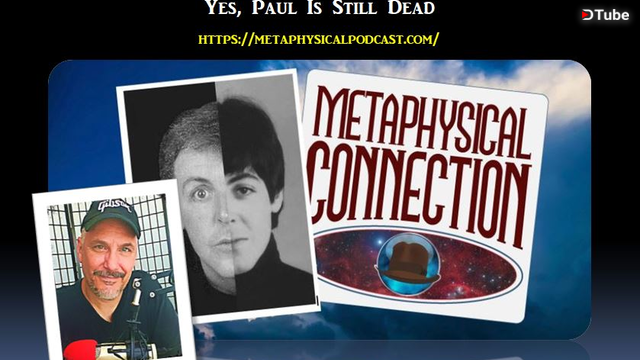 ---
I recently had the pleasure of joining Walt Schabel and Eric Renderking Fisk of Metaphysical Conenction to discuss the McCartney (PID) conspiracy.
Mike Willams, host of the Sage of Quay radio show, joins us to discuss a controversial conspiracy theory that just won't go away. Mike presents a convincing argument that original Beatle Paul McCartney was swapped out in late 1966. He was replaced by an impostor named Bill Shepherd who continues to play the role to this day. We also discuss the pivotal role of the Tavistock Institute and Masonic influence on this 50 year charade. As the saying goes: "If you're going to tell a lie-make it a big one". Decide for yourself!
Please support Sage of Quay Radio:
DISCLAIMER and TERMS
All Sage of Quay Radio Hour shows and interviews are copyrighted. No portion of this presentation or any Sage of Quay Radio Hour show may be used, reproduced, altered or uploaded in part or whole without the expressed written consent of Mike Williams.
The views and opinions expressed by any guest featured on The Sage of Quay Radio Hour are those of the guest and do not necessarily reflect the opinions or views of the host Mike Williams or of The Sage of Quay Radio Hour as a whole.
All content provided on The Sage of Quay Radio Hour is for informational purposes only. We make no representations as to the accuracy or completeness of any information discussed or presented during the show or found by following any link mentioned in the broadcast or in the show notes.
Any and all images used in this video or any other Sage of Quay Radio Hour presentation are considered to be in the public domain, free to use, royalty free material we have licensed or in compliance with the Fair Use Clause contained within the Copyright Act (17 US Code § 107). If by chance this is not the case and you are the rightful owner please contact us at sageofquay@aol.com.
Please visit Labor of Love Music for more information about Mike's music: http://www.laboroflovemusic.com/
---
▶️ DTube
▶️ IPFS