Integrity is absolutely essential to long-term success.
Without it, you'll get nowhere.
With it, success is bound to flow.
Us humans have a way of sabotaging ourselves occasionally, acting foolishly and taking action before really thinking things through, in ways that may compromise our integrity.
...
As I've been gaining experience in the real world, I've made many mistakes through trial-and-error. I've taken many approaches that have done more harm than good...
I've been dishonest and discreet,
not always openly speaking my mind,
telling people what they wanted to hear, rather than telling the truth.
I've looked at people as dollar signs,
pitching people on my opportunities in ways I'm not proud of -
rather than developing meaningful friendships,
and providing them with value that could've transformed their lives.
I've been very incongruent at times,
trying to be a salesman, when I really hate sales;
trying to push things on others I haven't been so certain of myself.
I've neglected some of my best friends,
thinking I had the solution to all their problems,
while I was really more concerned about how they could be of use in my plans.
I've failed to honor agreements live by my deepest values,
damaging invaluable friendships,
closing doors to rich, rewarding possibilities.
I've allowed my ego to go wild, judging countless people,
putting down others, withholding all I had to offer,
never getting to know that value they had to offer.
I've played roles I had no interest in playing,
thinking I needed to be someone I'm not to get where I wanted to be,
therefore holding back from sharing my real & best self with the world.
...
As we are learning and growing, we may have the best of intentions, yet communicate in ways achieving the opposite of our desired effects. Simple misunderstandings can repel others, cause ill-feelings towards you, and create enough doubt in others to put an end to the growth of potentially amazing relationships. Even when we think we're finally getting it, it's all too easy to slip up and take a simple wrong turn, turning people off.
Most of the time, we never get called out on our mistakes.
Rarely do people take the time to give their genuine feedback and let us know when we've missed the mark. Rarely are we blessed with the honest self-expression of how others feel when we wrong them, consciously or not. Most of the time, we remain in the dark to where we may be off in our approach. Though we'd prefer to think we're perfect all the time, it is possible we may sometimes be offending & upsetting people without even knowing it.
...
As we embark upon the learning process of life, we're bound to mess up from time to time. Out of ignorance, we can often neglect to treat others with the consideration & respect they deserve or conduct our business in ways congruent with the professional character we want to have be a positive influence the world.
Though we're all bound to make mistakes, what's more important than the errors themselves is the way we handle them. Though sometimes damage is done that can't be reversed, most of the time we do have the chance to redeem ourselves.
Sometimes it's a matter of reaching out to those we've wronged & apologizing - making it known we've become aware of our blunders and value our relationships enough to be honest, open and willing to learn. In other situations, it's simply a matter of getting complete and making amends with ourselves - embracing the lessons in the experience and continuing on smarter, more mature, and more aware.
...
Without awareness,
we are bound to continue sabotaging ourselves, acting foolishly,
and holding ourselves back from becoming of the greatest value possible.
With awareness, we are more conscious of the consequences of our actions,
able to perceive the effects our words & actions have on others.
Interacting in the world unaware,
it is inevitable we will at some point do things to undermine our integrity -
as unfortunate it may seem at times, perhaps it's part of the learning process of life.
Though, as we become aware of where we've fallen short,
we are given the chance to restore our integrity,
and develop the character to rise and succeed in the long-run,
...
As we restore our integrity, we help others build theirs,
we set a positive example for those around us,
demonstrating the immense power in being authentic...
By admitting our errors,
we allow others to trust us,
showing we aren't afraid of hiding our weaknesses.
By opening to feedback and being flexible,
we allow ourselves to grow & expand,
becoming of greater value to others.
By sharing our faults & failures,
we encourage others to accept & transcend theirs,
inspiring, uplifting, and enabling others to shine...
As we restore our integrity,
the weight of our past is lifted,
and we are free to step forward in the future,
whole, complete, and empowered...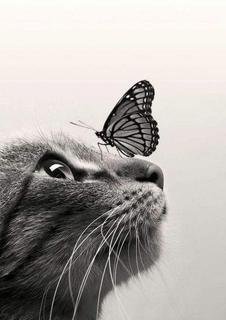 ~ written June 2009