I was walking along with Dog-oh the other day and we ran across an old leaf from the fall. It was looking rather weathered. I thought to myself, "Something new is going to grow from that pretty soon."
I took a picture with my Galaxy S7 as we wandered by. Dog-oh looked at me impatiently, "Come on Boss, I've got places to go and things to smell."
The leaf reminded me of an old piece of parchment.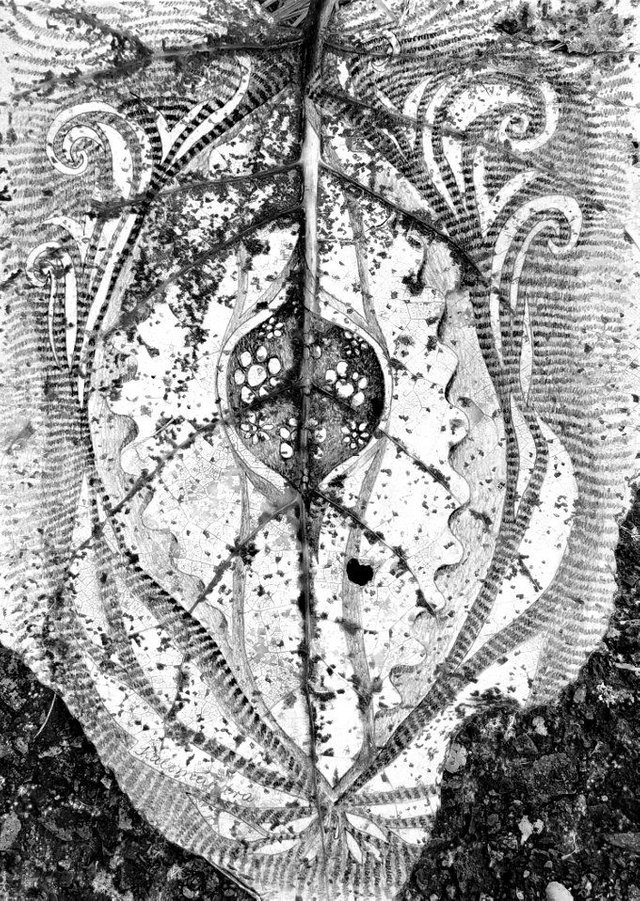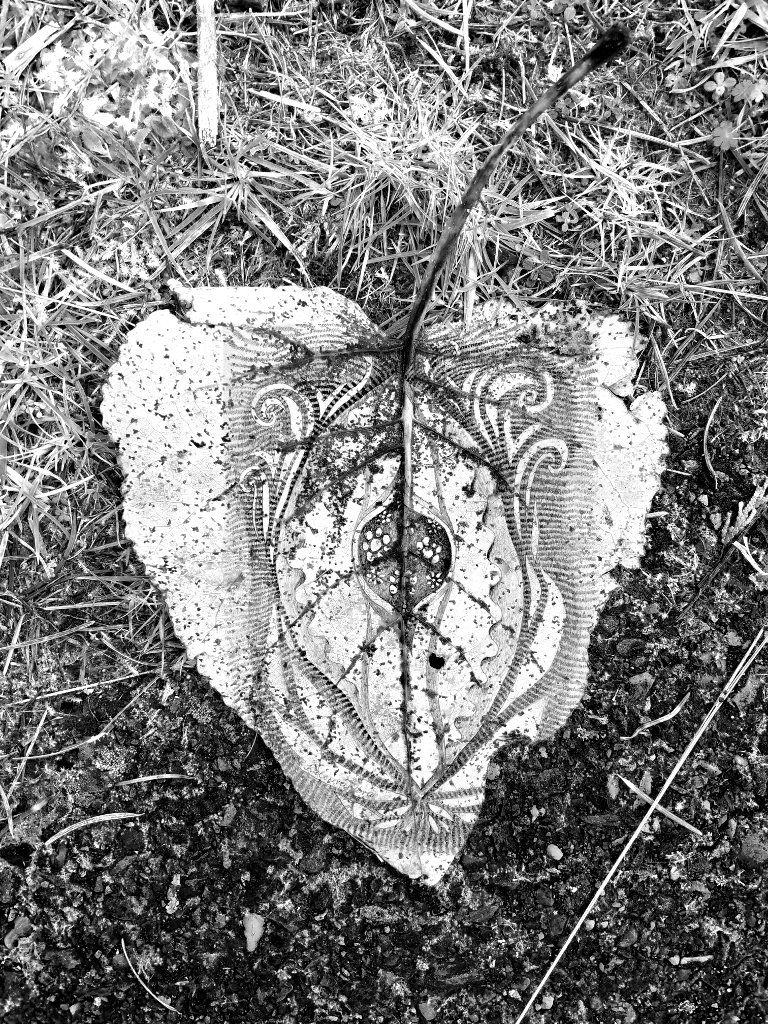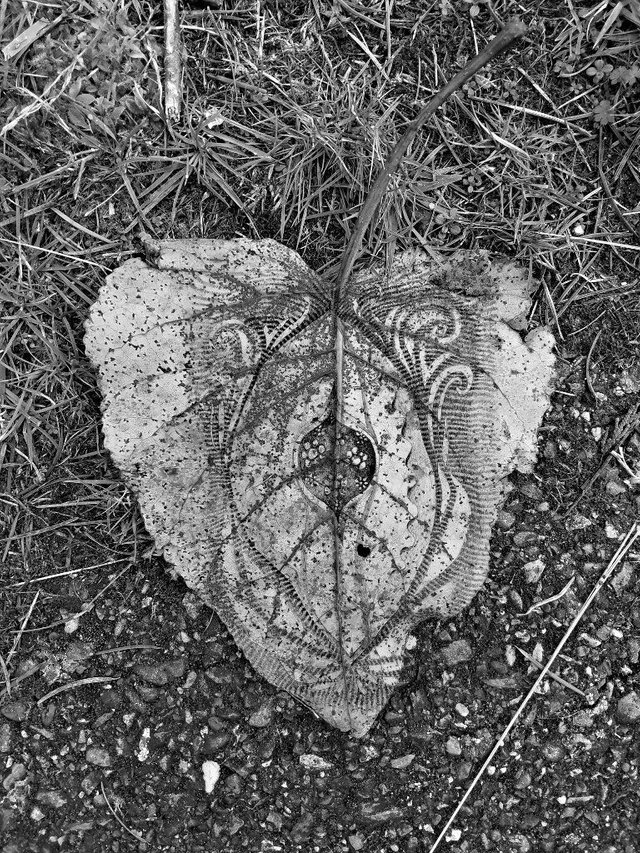 Trying to read the parchment I couldn't figure out exactly what the meaning was. Perhaps that something new was about to be born.
Dog-oh seemed to be relatively disinterested. He had smelled leaves before and other things were more enticing.
Looking closely a clue to the origin could be found on the artists signature and descriptive post: InspirationChallenge
---
Thanks for reading! The picture was originally taken by me with my Galaxy S7 and processed in GIMP and is a collaboration with @kalemandra who so nicely provided some cool artwork.