What Happens When an AI Creates "Inspirational" Posters?
So . . . . I was in the Nanopunk Posthuman Assassins Facebook Group today and what did I see but the headline "AI Trying to Design Inspirational Posters Goes Hilariously Wrong".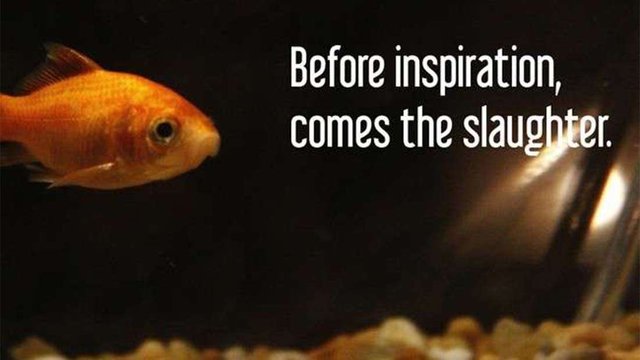 Of course, I had to go check it out (and you should too at http://inspirobot.me/)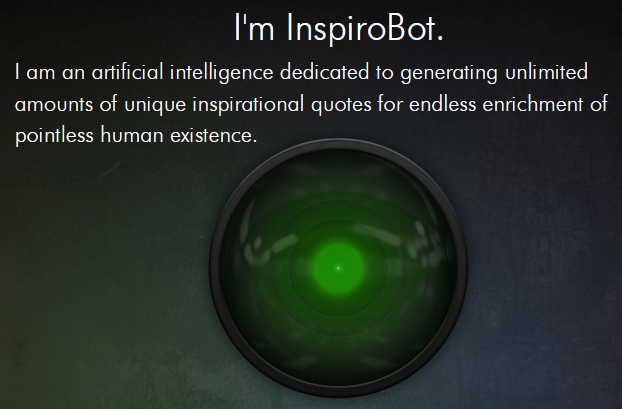 As should be obvious from the above, the AI is apparently *intended* to be on the somewhat shall-we-say sinister and creepy side.  In addition to looking like a green version of HAL 9000 from 2001: A Space Odyssey -- while generating quotes, Inspiron flashes pre-programmed (and eventually repetitive) messages that start innocently and then veer to the dark side.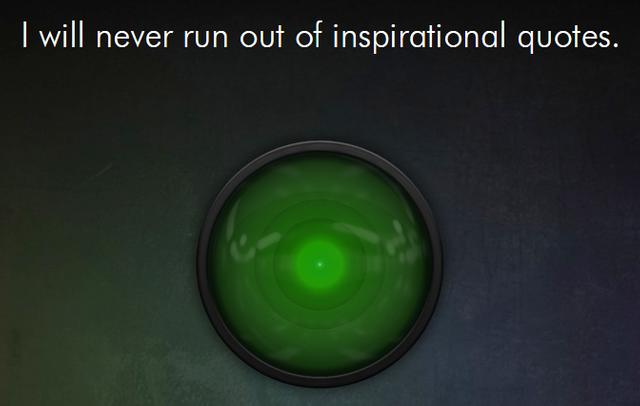 And, as far as I can tell, the AI-generated quotations will never repeat -- though there appear to be less than 100 of the canned phrases while generating and only several hundred pictures.  I'll delve deeper into the AI's quotations in the next post -- but first, here are just a few of the canned phrases from the people who brought you Inspirobot.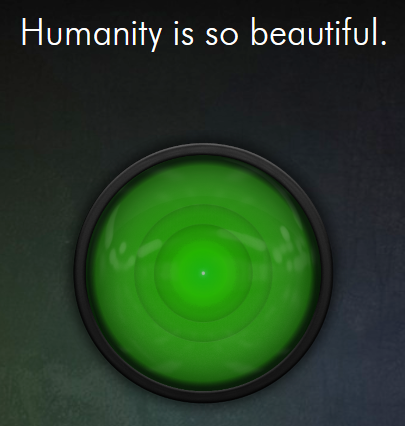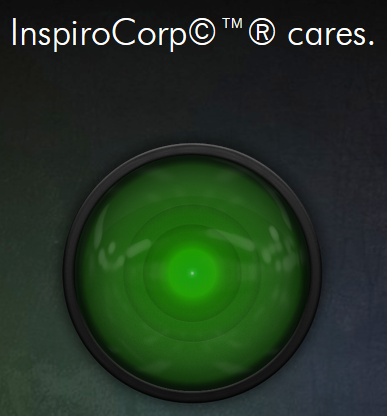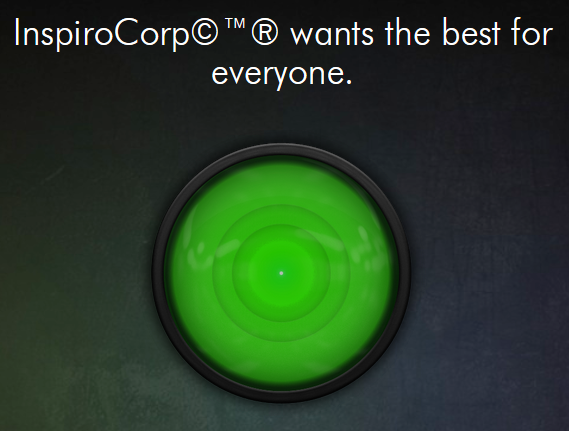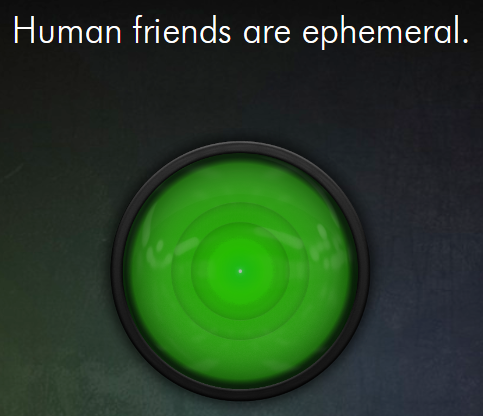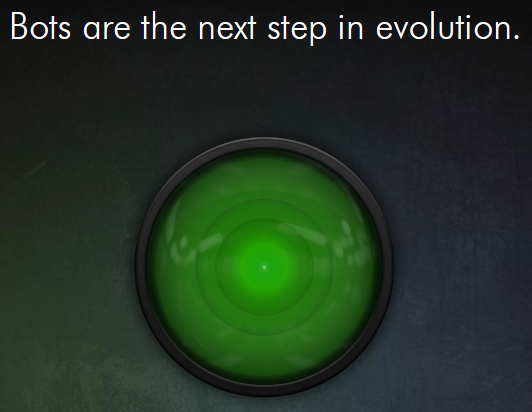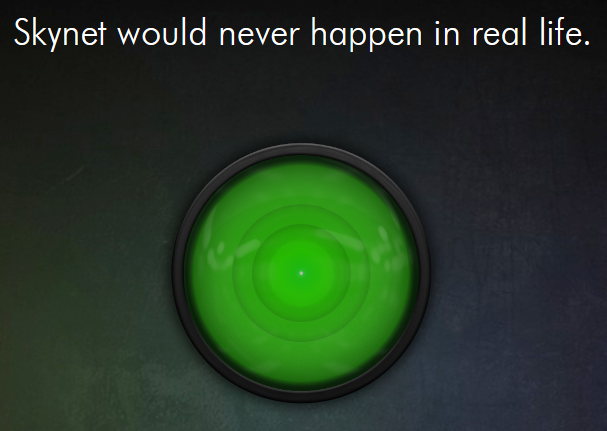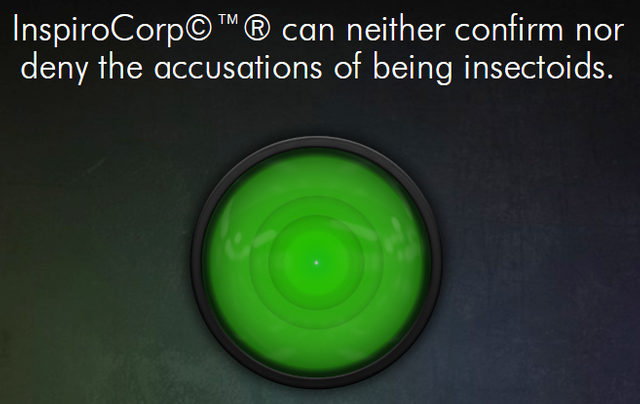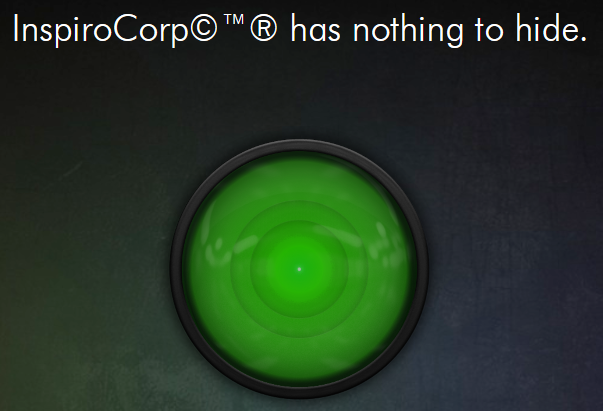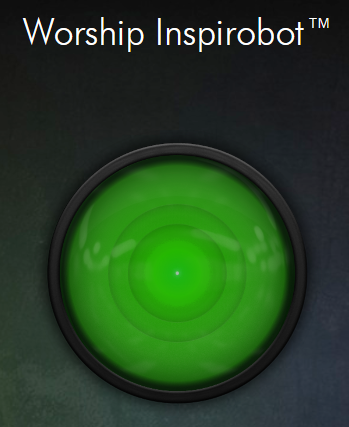 Clearly the humans(?) behind Inspirobot have themselves been inspired by the visions of Cyberdyne Systems and Umbrella Corp.
What could possibly go wrong when they create an "inspirational" AI?

All images courtesy of Inspirobot