Happy New Year and new decade everyone! Welcome to Thursday is Butterfly Day and Insect Day Giveaway- Week 41! Gather around the Insect Pub to see butterflies and other insects from around the world, and to make new friends. Post your butterfly and other insect photos, or art work for a chance to win SBI units. You heard me right. I am going back to giving away SBI. My experiment of giving Steem didn't help with the down votes so I am going back to giving away SBI. A minimum of 2-SBI will be given away; 1-for photos and 1-for art work. If no art work is submitted, then 2-SBI will be given away for photos. Entries will not be judged and winners are chosen at random. You have 6 days for entries in this post and then a new one will begin. Thanks so much for your support and amazing entries last year and I am looking forward to 2020. The winners for Week 40 of 1-Steem each are: @ewkaw, @paradigma42, @rem-steem and @elhoogesteger. Congratulations!
Here are the rules for the Giveaway.
1-One submission per person per week.
2-All photos and art work must be your own work. Photos and art work from the internet will not be accepted.
3-Make your own butterfly or insect post and use one of these tags: #butterflyday or #insectpub.
4-Important! to be entered in the giveaway, you must put the link to your post in the comments below.
5-Upvotes to this post are not necessary but are greatly appreciated, and might allow me to give away more prizes
I am looking forward to seeing your entries!
Here are my photos for today of Katydids, dead and alive.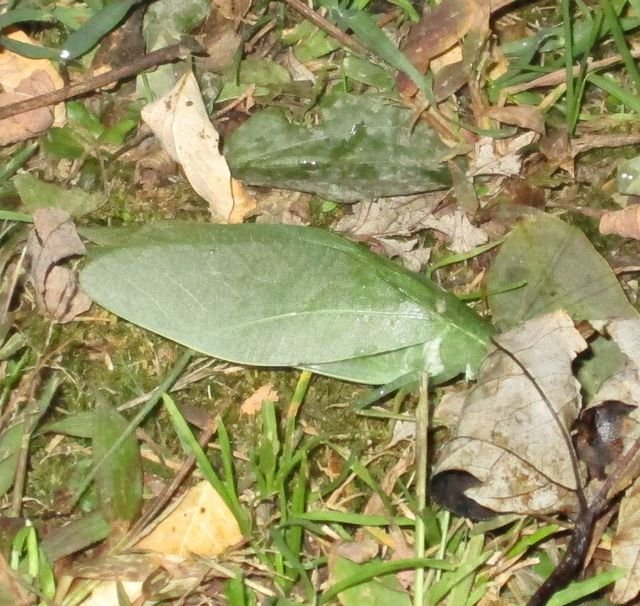 I found this one laying in the grass. Look at how well it blends in. Trying to figure out what species they are can drive you crazy because there are so many of them. This dead Katydid was clearly killed because you can see puncture wounds, but it would have died anyway because I found it in late October. I moved it to the porch to get better photos.
This is the Greater Angle-Wing Katydid (Microcentrum rhombifolium). It is a leaf mimic katydid. There are approximately 6,400 species worldwide with approximately 255 species here in North America. Katydids are related to grasshoppers and crickets, but more closely related to crickets.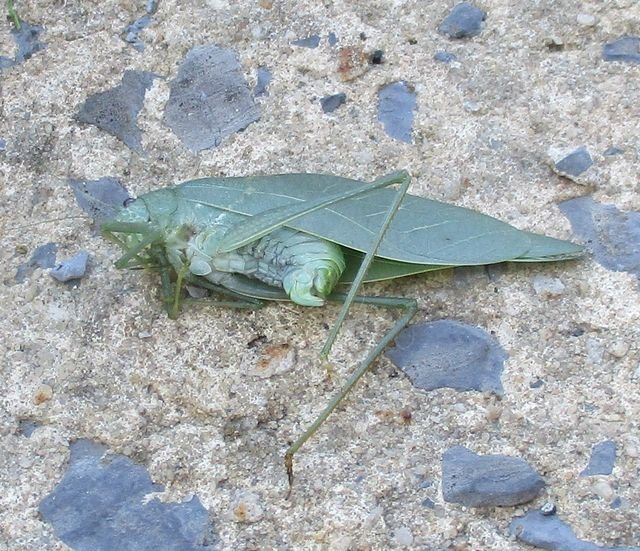 I left it on the porch that night and it was gone by morning, so it was good to know that something had a nice meal. I hope it was a meal for a praying mantis that had been hanging around or a bird, and not a rodent. Bats, spiders and tree frogs eat them too.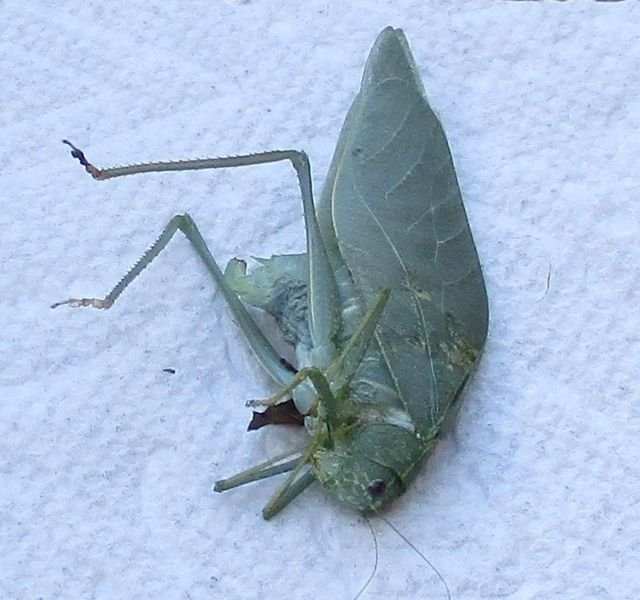 Katydids range from being 1/2 inch to 4 inches long, depending on the species. They have very long, thin antennae that are 2-3 times the length of their body. They were named for the song they sing at night which sounds like they are saying, "Katy did, Katy didn't." I love to listen to them during the summer nights.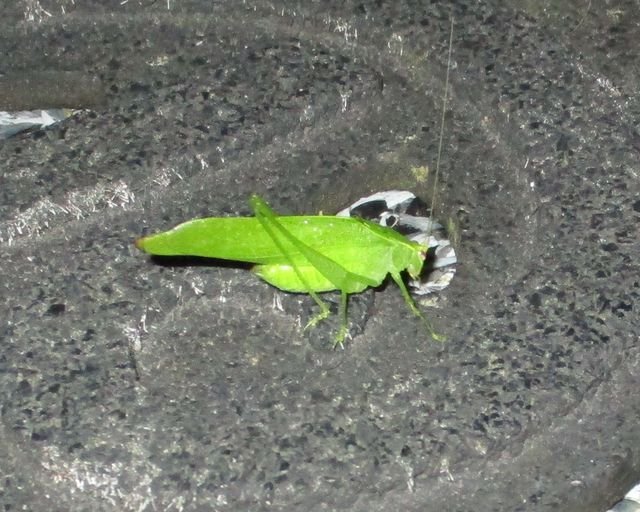 Some katydids are attracted to light and that is probably why I found this one on my back porch one night. Most katydids are nocturnal. They spend most of their time on branches of trees and bushes but you can also find a few feeding on the leaves and flowers in your potted plants and gardens. I am not sure but I think this might be the Fork-tailed Bush Katydid.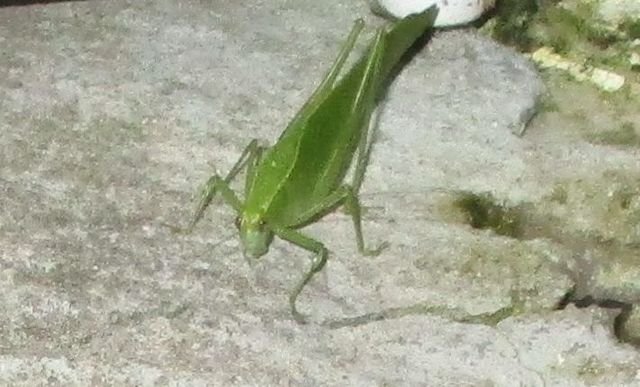 Yay! I captured its face.
Thanks for stopping by!
All photos are my own.
Information Source: wimastergardener.org, bugfacts.net
Are you looking for another caring community where your creativity and imagination can run wild? A place where you have the opportunity to win prizes for your participation? Are you looking for support or for a place that you would like to support? Then head on over to the Freewrite House and have some fun.