The next day of Inktober! This one is for "Mindless" - aaaand it's a self portrait where I'm looking at the endless scroll. Hence.. mindless!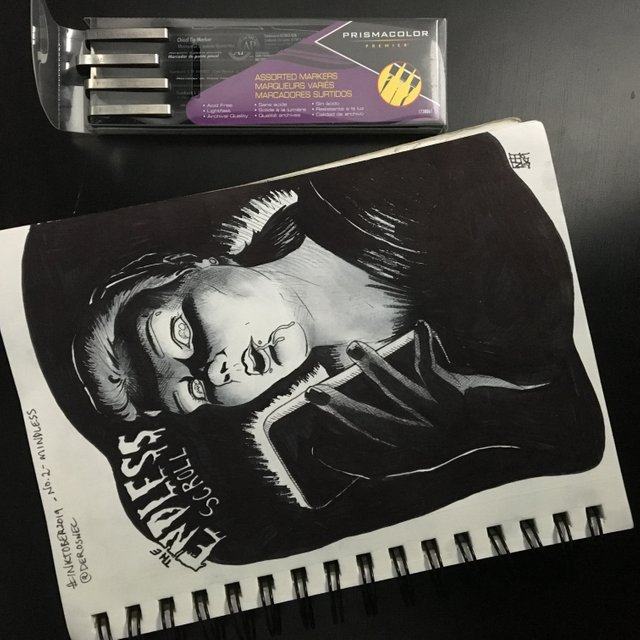 edit: I'm still not sure why it's sideways, when I post it here.. it's right side up on my computer?
Made with my favourite sharpie pens (a fine point and a big fat one) as well as some prismacolor pens (brush pen, calligraphy pen)
Hope you like it! Come back tomorrow for No. 3!

NOTE: All my posts are x-posted to Steemit and Whaleshares!