Hi guys. This is my second entry on the #inktober art contest by @ocd.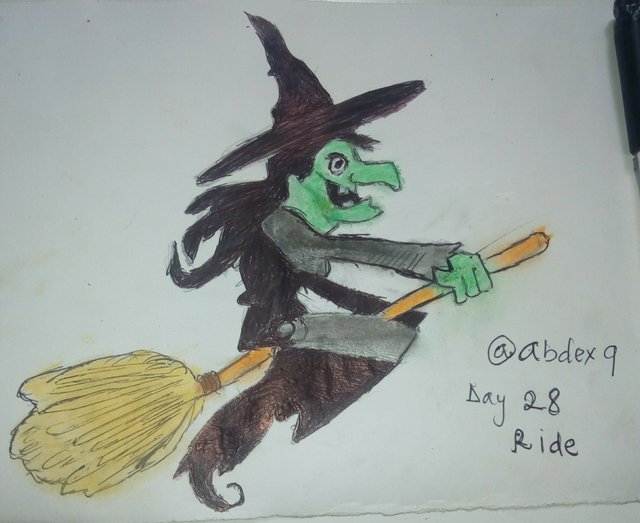 When I saw the topic "Ride". I started thinking of something different, something unique and magical. My mind could only picture something from Hogwart's school of witchcraft and wizardry. Thanks to Harry potter "The prisoner of Azkaban"✌😍. Witches flying while riding broomsticks😂. If you've seen that movie, you'll understand.
Stage 1
I decided to sketch out the witch on the broomstick using HB pencil. Then thicken the lines with a black pen since it's #inktober😜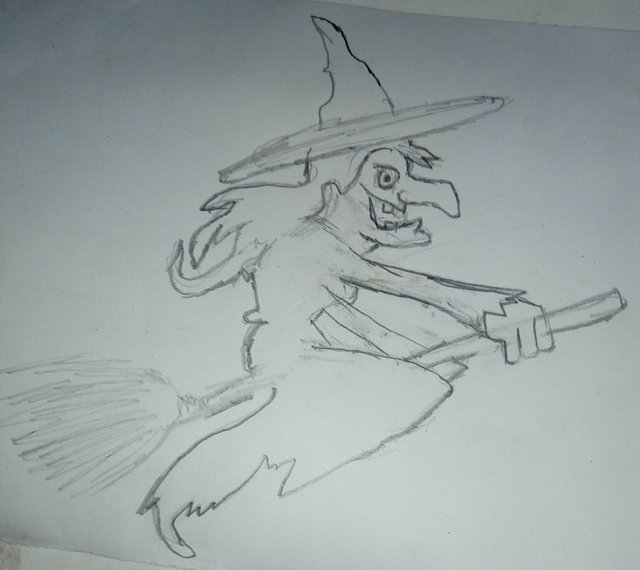 Stage 2
I used colored pencil to add more life to it. Picked green for the face and the hand of the witch.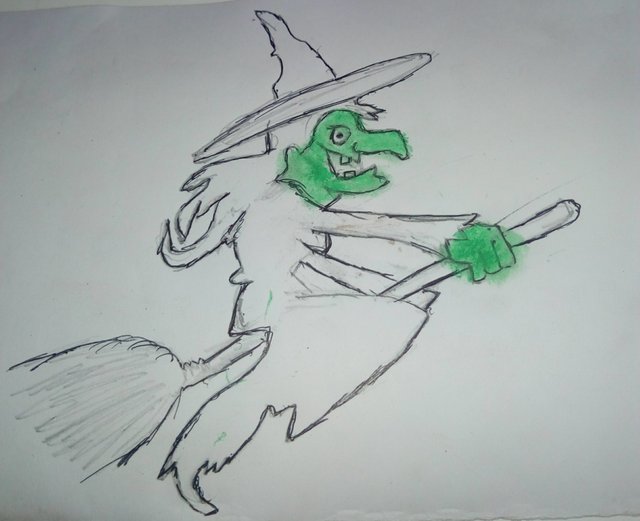 Stage 3
Color yellow and orange for the broomstick. Then i used black ink for the hair, hat and cloth of the witch.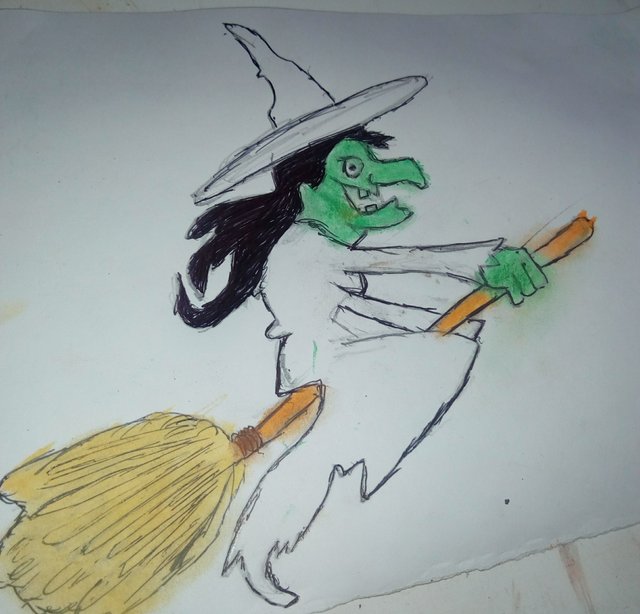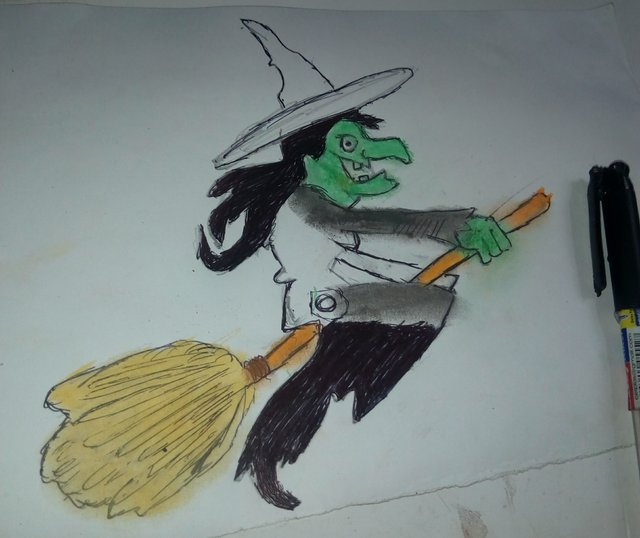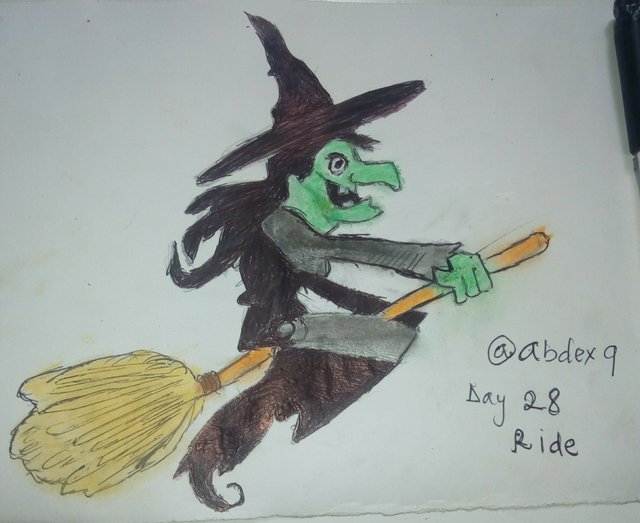 Do you need a ride? Hop on💪
What do you think about it? 😀Let me know your suggestion on the comment box.
Watch out for my next inktober post tomorrow. Ciao✌💗