It may be beer-time somewhere, but you won't see one Boston-area mayor sipping on a Massachusetts staple anytime soon.
The mayor of Somerville, Massachusetts, Joseph Curtatone, is boycotting Sam Adams after co-founder Jim Koch praised President Trump's tax cut plan at a dinner in New Jersey last week, saying it allows his Boston Beer Company to compete with foreign breweries.
https://www.foxbusiness.com/politics/boston-area-mayor-boycotts-sam-adams-after-founder-praises-trump
I have to say this guy is a dumb fucking libtard. God forbid we allow American companies to compete in the global market place. American businesses were suffering because they could not compete with a 35% corporate tax on their backs especially when other countries only charge their corporations 10 or 15%. Trump convinced congress to lower it down 21%, still pretty fucking high and hard for American businesses to compete but it's better than nothing. Now this dickhead mayor is virtual signaling to all the other libtards on twitter that Sam Adams is bad for praising Trump and his tax cuts. Mr. Curtatone might as well call all his constituents that are looking forward to having more money in their pockets come tax season a bunch of bastards for not giving the government their "fair share".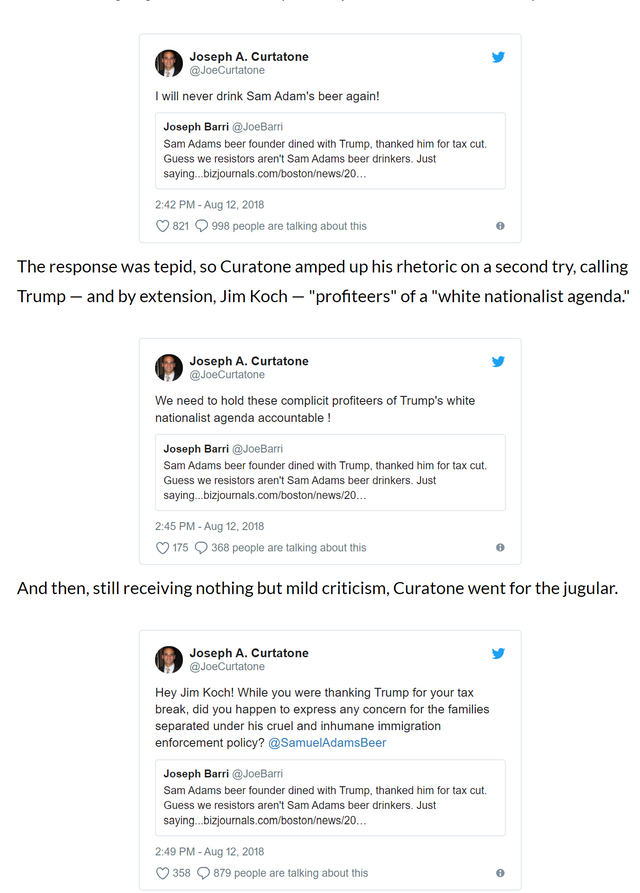 https://forum.bodybuilding.com/showthread.php?t=176094461
Keep digging that hole Mr. Curtatone. Why don't you tell them what you really think... That their company is a bunch of racists, bigots and homophones. They should be banned from advertising their products on television and radio too. How dare Sam Adams want to compete in the global market place, don't they know how globalism works.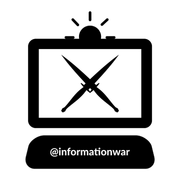 Interested in joining or supporting the Information War?

Use tag #informationwar to post your own stories about the lies and propaganda being pushed on the public. @informationwar will upvote posts worthy of the cause.
Join the discord: https://discord.gg/t5JFAXZ chat with like minded individuals like myself and share your articles to receive additional support
Delegating Steem Power:

Another way you can support the cause is to delegate SP to @informationwar.
Note: remember to keep around 50SP in your account so you don't run into any bandwidth problems.
How to delegate SP, join the fan base and more: https://steemit.com/informationwar/@truthforce/you-can-make-a-difference-join-the-informationwar-and-help-support-others-today