Was the Halloween massacre of 1977 an attempt to subvert the CIA by the Deep State?
This post was started for a deepdives contest some months ago; I didn't finish it for the contest, but I still wanted to share this information.
This post is based on this article from the CIA archives
Halloween Massacre
I had been aware of this event, (see My Bias, below), but this gave me a chance to dive in a little deeper.
I'll start by looking at the Halloween Massacre of 1977 itself, and it's effects. Then I'll look at the event as a possible attempt by the Deep State to further it's influence and control over the CIA.
To that end, I will look at Stansfield Turner, Carter's DCIA, and then Carter himself and his administration, which is heavily staffed by Trilateral Commission members.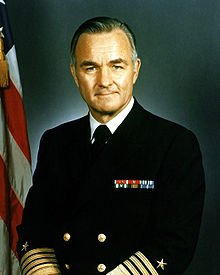 This will lead to a deeper look at other members of Carter's administration, including a new appointee to the CIA...Frank Carlucci.
Carlucci then leads us to look at the Carlyle group and it's own connections to Deep State organizations such as the Council of Foreign Relations.
You'll note that I offer conflicting pieces of data; I am not going to tell you what these relationships mean, because I myself do not know. In fact, I will be asking more questions than giving answers.
My bias- I believe that the national security element of the Deep State had it's origin in the creation of the CIA and the infestation of FDR appointees into the federal government in the Depression years.
(a thought for later...did FDR give the FBI increased powers in the expectation that it would be used by the Deep State, an expectation that J. Edgar Hovver's longevity as Director delayed for decades?)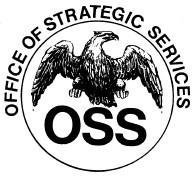 I had been looking for an event in which the "old hands" of the OSS were purged from the CIA, allowing the introduction of a more loyal element to the Deep State. The originations of the Deep State likely originate in centralized banking systems.
This falls into my greater overview that there is not one greater kakistocracy that controls every aspect of life, but rather competing corrupt organizations and ideologies that subvert legitimate purposes.
Ultimately, I consider the Deep State to be a globalist/leftist alliance at present.
The Massacre
On October 31, 1977, the first wave of pink slips went out from the Carter Administration to 198 CIA agents on the DDO side, the first wave of a 20% reduction in covert operations personnel. The public claim was that this was budgetary, and indeed, there have been several Halloween Massacres in federal employment history due to fiscal year functions.
Example -The 1975 Halloween Massacre, in which many "country club" Republicans were replaced with neo-conservatives.
Results of the 1977 massacre
diminished capability to protect america
old hands OSS targeted
intelligence from defectors ignored (Shackley)
reduced counterintelligence capabilities
morale issue caused massive retirement
Stansfield Turner
I was unable to find any real connection of Turner to Deep State figures other then Jimmy Carter, who was a Naval Academy classmate, So I will begin the web of relationships with Carter. For the most part, Turner continued Bush's policies, but with a change of emphasis from paramilitary action to intelligence collection and analysis.. But also appointing several high-ranking naval officers, known as the "Navy mafia": I was unable to track down any of these "navy mafia" individuals, who may have provided additional linkage.
Turner did not have an intelligence background, but was supposedly an organizational expert.
Carter And The Deep State--The Web of Relationship
Carter seems to be one of the first with ties to both the Left and the globalists
-http://www.discoverthenetworks.org/individualProfile.asp?indid=1655
The Carter Center is also funded by Soros (marietta912)
In 2016 alone, the State Department and USAID fell into the highest category of donors to the Carter Center
Frank Carlucci
In the Carter Administration, Carlucci became Deputy Director of the Central Intelligence Agency ('78-81). Carlucci is worth an indepth study of his own. Everything I had read from him and about him indicates a high level of competency. That does not mean he isn't a corruptocrat...as his relationship with the Carlyle group brings us to Rubinstein
-https://wikispooks.com/wiki/Carlyle_Group

David M. Rubenstein...
"We've actually replaced the Trilateral Commission" as the darling of conspiracy theorists, says Rubenstein -- who, truth be told, happens to be a member of the Trilateral Commission.
Rubenstein transformed himself from a young Carter White House policy wonk
https://www.washingtonpost.com/archive/lifestyle/2003/03/16/connections-and-then-some/faaece9e-0225-4310-a8f9-8137d2329d52/?utm_term=.9ca2bebfac3d
The Carlyle Group – Co-Founder and Co-Chief Executive Officer[3]
Council on Foreign Relations – Chairman[50]
https://www.investopedia.com/articles/investing/092215/how-david-rubenstein-became-billionaire.asp
The hiring of Frank C. Carlucci brought more than just the instant name recognition of one of the most dedicated public servants of the last three decades. It brought baggage—boatloads of baggage. Over time, the pattern of Carlyle's hiring practices emerges to reveal a series of old friends helping one another out. Norris helps out Malek, who brings in Carlucci, who helps land James Baker III, who places a call to George Bush Sr.
https://www.bibliotecapleyades.net/sociopolitica/sociopol_carlyle14b.htm
Could it be that elements of the Deep State are a result of expanded government spending rather than the cause of it?
1988, Operation Ill Wind swept through the Pentagon, exposing a ring of corruption, bribery, and fraud that would eventually send dozens of officials to jail for rigging the awarding of defense contracts.
https://www.bibliotecapleyades.net/sociopolitica/sociopol_carlyle14b.htm
The US Attorneys involved in Ill Wind
Assistant Attorney General William F. Weld
Assistant Attorney General Edward S.G. Dennis -After the announcement, the White House issued a statement saying Mr. Bush intended to nominate Robert S. Mueller, an assistant to Mr. Thornburgh, to replace Mr. Dennis. The head of the Justice Department's criminal division
U.S. Attorney Henry Hudson
Assistant U.S. Attorney Joseph Aronica
Carlyle formed in 1987; did attempt to gain Unisys, but was unable to.
George Soros is an investor in the Carlyle Group
https://www.corporatecrimereporter.com/briodyinterview.html
Interesting notes
Niether Carlucci or Rubinstein was born into the purple.
Conclusions
Stanfield may not have been a Deep State hack, but his actions continued the policies of other deep state hacks, and hurt the interest of the United States
--cuttings razing defense budget
multiple causes for any action; Brez hate of Russians, personality affecting politics
...down the rabbit hole; relationships do not always indicate conspiracy
BRIODY: I certainly hope that Michael Moore doesn't take the vast right wing conspiracy path. Those kind of viewpoints, a la Cynthia McKinney, tend to undermine what is really important in this story, which is the general level of acceptance by the American people of the revolving door in Washington, D.C.
https://www.corporatecrimereporter.com/briodyinterview.html
...motivation
Threat to secrecy of DDO ops from "so-called" intelligence professionals who expose intelligence to "defend" Agency, redress Agency wrongs or for personal
gain
Fromm interview (CIA Archives)
Critical thinking
Relations do not mean hierarchical command relationships (but they can do so; it requires additional evidence to PROVE)
There are usually not "either/or causes"...A corruptocrat may simply be out for a little extra kickback, and not involved with a kakistocracy
We must be aware of our biases in interpreting data, events, and relationships. The relationships I have shown will be considered de facto proof of conspiracy by folks who are pre-disposed to that worldview. However, they provide a starting point for looking for proof
Finally, there will be areas in which proof can NOT be provided; Understanding What We Can't See - Conspiracy, "Debunking", and Absence of Evidence
In such cases we have to use our best judgement in presenting arguments, and maintain a rational approach.
References
Briody, D. (2003). The iron triangle: inside the secret world of the Carlyle Group. New York: J. Wiley.
marietta912. (2018, May 13). Court Demands Records on CARTER CENTER Terror Support. Retrieved June 3, 2018, from https://mariettaoh9-12project.com/court-demands-records-on-carter-center-terror-support/
Shackley, T., & Finney, R. A. (2014). Spymaster: My Life in the Cia. Potomac Books, Inc.
---


---
My Books
---