Some of it, at least.
by revoltingpeasant 13 July 2K18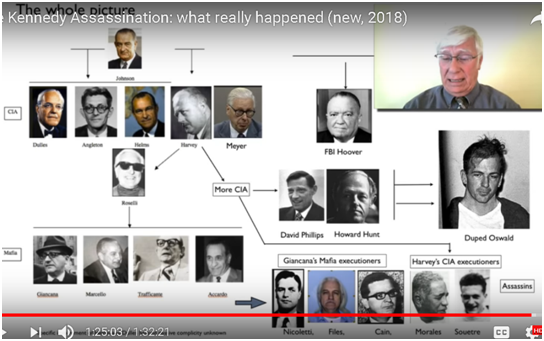 Academic and author Jerry Kroth wrote a third book about the President John Kennedy Assassination (link to Kroth video below) . Why so many? He decided to write the last one after President Trump released new documents about the 1963 Dallas, Texas murder.
Kept from the public for almost a half century, the close to twenty thousand recently released files significantly change the contemporary perspective of the killing.
Trump did not release all of the archive, which raises new questions.
Just contemplating Trump's motivation for releasing anything at all inspires speculation in itself. But whatever his motivation was, the result is quite spectacular.
Kroth's book details a complicated scheme that includes the CIA, the mafia, possibly an imported French assassin, and a huge stack of bodies that continued to pile up for years after Kennedy's death.
Who was the mastermind behind the plot?
LBJ - Lyndon Baines Johnson - the vice president at the time.
When information is withheld by the government the justification typically is "security concerns". This was also Trump's excuse for holding back some of these last materials.
But when files are finally released, or even looking at the data that wasn't held back, it seems the releases are timed so that any relevant perpetrators or politicians are no longer alive by the time the information is made public.
This raises yet another question: are the keepers of the information protecting the security of the country, or of the guilty?
image: screengrab from Kroth video