Nobody knows how exactly Brexit Saga will finish, but now one thing is certain — there will be no Brexit with a deal on March 29th. What can happen after the date?


After the Speaker of the House of Commons, John Bercow, rejected possibility of a third "meaningful vote", and denied Theresa May an opportunity to force her deal down the throat of PMs, she turned directly to the nation and accuse Parliament for the fact that she will not be able to deliver a Brexit with her EU deal. That was not fair at all! Chaos was completely collaborative job of her Government and the Parliament!
Of course, her secret plan is to discard Brexit in total, and EU is bluffing along, playing a scare card in case of "no deal" Brexit. So she asked EU approval for delaying Brexit from March 29 to June 30, and the response from the European Council President Donald Tusk was that a short Brexit extension was possible, but only under the condition that both the lower house of UK parliament and the House of Commons agree on a favorable vote on the withdrawal deal.
In fact, EU has put up an ultimatum before Britain: "You will accept our deal, and if you don't want to drop out without one, you can revoke Article 50 and forget Brexit!"
Duration: 3:29
So, what now?
Brainwashing pressure is on a maximum level. On Thursday, the Confederation of British Industry (CBI) and the UK Trades Union Congress (TUC) submitted a joint letter to PM Theresa May, urging the latter to change her approach toward Brexit and effectively asked for scrapping Brexit in face of 'no deal'.
At the same time, a poll by "The Ipsos Mori", shows that only 11% of Britons are satisfied with the way government is running the country. The worst result since John Major's, after Black Wednesday [September 16, 1992]. If Theresa May revokes Article 50, she will anger even more people who have voted for Brexit and not for the deal.
Will there be a no-deal disaster?
Big scare of 'no deal' Brexit is, of course, propaganda campaign constructed to change the minds of voters. EU is selling great deal of its production to UK, and they won't allow trade to stop. Bertelsmann Stiftung foundation showed that no-deal Brexit could cost Germany up to 10 billion euros per year:
"The Europeans, without Great Britain, would have to suffer revenue losses of 40 billion euros per year in a hard Brexit. This no-deal Brexit would hit the British themselves the hardest: the United Kingdom would incur revenue losses of 57 billion euros per year and around 900 euros per inhabitant. The Germans would have to prepare for revenue losses of around 10 billion euros per year and about 115 euros per person. That would be the second highest loss in the European Union after the United Kingdom," the press release accompanying the study said.
At the same time, the study showed that the United States and China might benefit from Brexit.
The truth is that all interested economies will hurry to make new arrangements with UK, and there won't be any apocalyptic scenarios on the no deal Brexit. There are rumors that Germany already has extended the validity of trade licenses six months over the Brexit deadline, expecting no deal, and protecting its interests.
In the case of no deal, the only true losers would be a political bureaucracy which made such a monumental mess out of Brexit. New parliamentary elections would probably throw them into oblivion very soon.
In case of no Brexit, UK would finally and irreversibly became a colony of the EU bureaucracy. And the history teaches us that in such conditions, sovereignty usually have to be regained with weapons…
Stay tuned, there's more!
Related posts: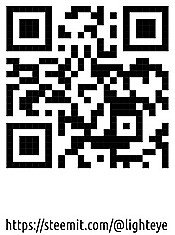 Universal Basic Income


Check out ABRA and easily invest in 28 cryptocurrencies or BIT10, an index of the top cryptos. Use this link to sign up and get $25 in free bitcoin after your first Bank/Amex deposit, or 1.5% cash back when you exchange cryptos