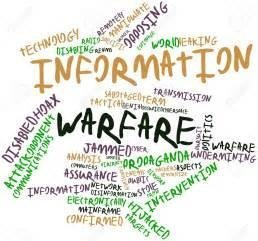 The @informationwar project has a new youtube channel but we are still lacking a decent banner for it. We lack the skills to create one on our own so that is why we're asking you folks on Steemit for some help. If you're a graphics designer/artist we are looking for someone to create a banner for the channel.
Decentralized News Hour: Live podcasts every Tuesday, Thursdays and Saturdays starting at 8pm EST
As you can see from the picture below the channel is looking pretty Plain Jane.

The best banner of our choosing will win 15 Steem.
Contest will run two weeks, now until Septemter 16th. We may extent the contest a couple more weeks if we don't like any of the banners.
The banner should have the words Decentralized News Hour in it and possibly a theme related to all the news, politics and non-politically correct topics we talk about on the shows.
Banner size: 2560 x 1440 pixels.
I am assume steemit will compress the image when you upload it so you may have to email the banner to us.
Please submit your banners designs in a post tagged with #informationwar and comment below with the link to your banner entry.
If we like the banner we'll ask that you email us the full resolution image.
Also you can submit multiple designs too and we may ask for some tweaking of designs too so be prepared for that.
Feel free to ask questions either directly on this post or in the discord channel
Contest starts now!
YouTube channel art requirements
Your starting point for your YouTube Channel art is the optimal banner image size of 2560 x 1440 pixels. That's a large image file, and you may not have an appropriate image that is big enough at your disposal. Another design challenge is that your YouTube channel icon will appear on the upper left, obscuring parts of the image you upload. Most organizations select a stripped down version of their logo for the icon, which comes in from your Google Plus profile. If there's something crucial you're used to articulating in your full logo that's missing from the stripped-down version, you have to find a way to incorporate that content in your banner without being redundant with the icon.
https://www.minimatters.com/youtube-channel-art-tips/
*by winning this contest you are agreeing to allow the @informationwar project to use the banner in any way, shape or form we see fit to use it.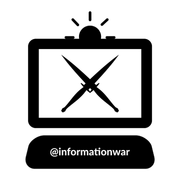 Interested in joining or supporting the Information War?

Use tag #informationwar to post your own stories about the lies and propaganda being pushed on the public. @informationwar will upvote posts worthy of the cause.
Join the discord: https://discord.gg/t5JFAXZ chat with like minded individuals like myself and share your articles to receive additional support
Delegating Steem Power:

Another way you can support the cause is to delegate SP to @informationwar.
Note: remember to keep around 50SP in your account so you don't run into any bandwidth problems.
How to delegate SP, join the fan base and more: https://steemit.com/informationwar/@truthforce/you-can-make-a-difference-join-the-informationwar-and-help-support-others-today