Part III: DIY Black Soldier Fly Larvae Compost Bin turns meat, dog turds and other uncompostables into high protien feed: Little Jar of Horrors!
So my maggots and I have been very busy. It's pretty wild how voracious these Black Soldier Fly larvae are. Last night after I fed them I could actually hear them crunching away in their jar.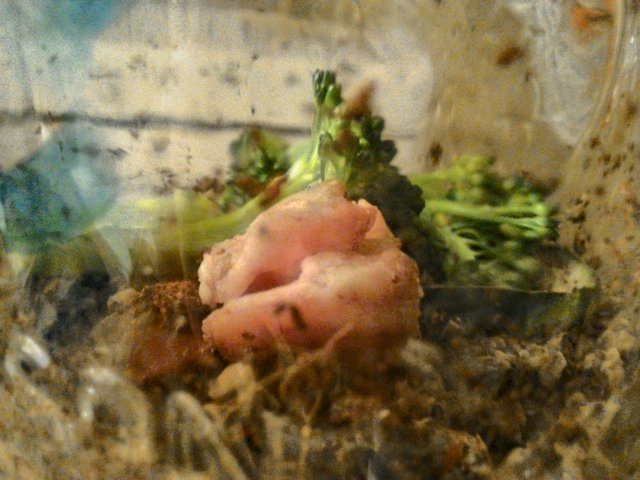 In the jar there is a couple of pieces of broccoli and a chunk of fat from a rib eye, here is what it looks like about 12 hours later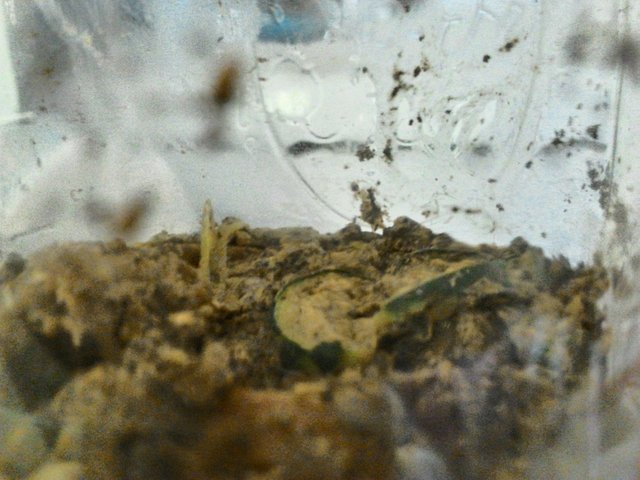 These maggots are like the very hungry caterpillar from The Very Hungry Caterpillar,
on the first day they had a half cup of oatmeal an apple slice and a carrot
on the second day they had a slice of cucumber
on the third day they had another carrot
on the fourth day they had broccoli and steak fat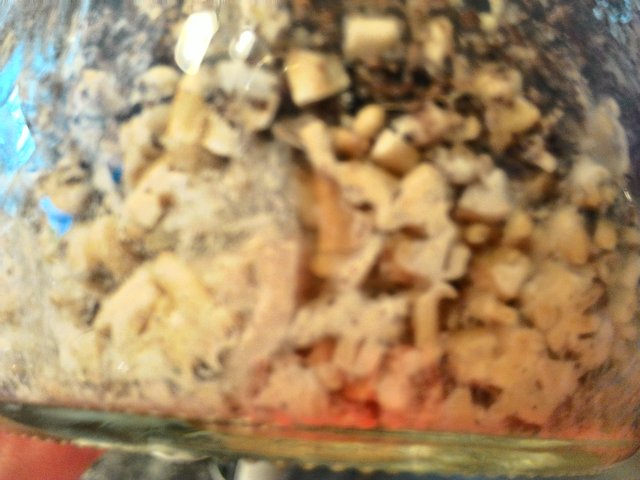 Feed me Seymour, feed me!
This morning I also found all these trails all over the inside of the jar, I don't know if the maggots are slimy or if they were covered in beef fat: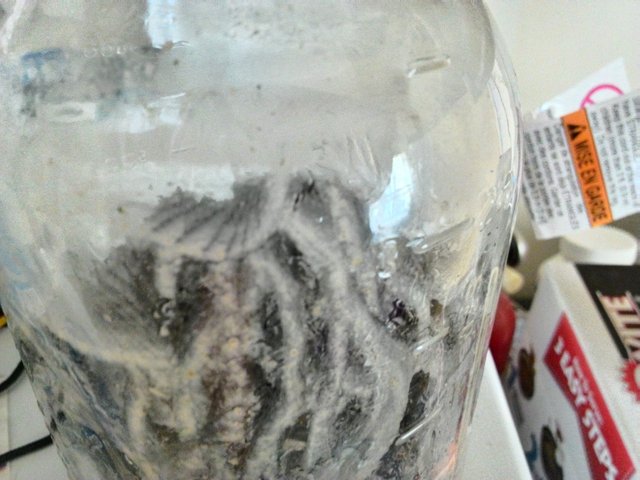 After I saw all that activity from last night I decided to put them in the cabinet instead of the counter since they are afraid of the light. They ate that broccoli and meat so fast today I decided to load it up with food and to put a layer of dirt on top for them to pupate into and because the whole rig is starting to smell funky and yeasty from the moldy oatmeal, I think a layer of dirt will contain the smell a bit hopefully. They are probably twice as big as they were 5 or 6 days ago when I got them. I put in a layer of old dog food and carrots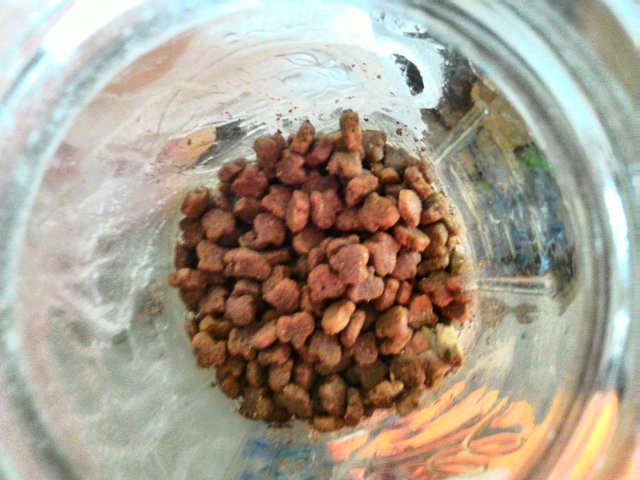 And then dirt on top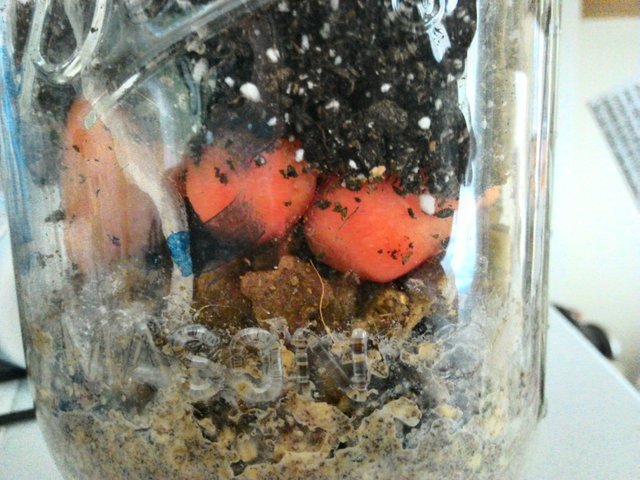 It didn't take long for the maggots to be all over it.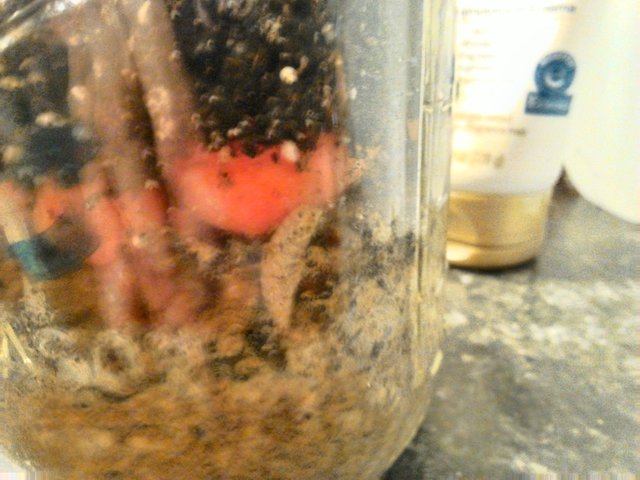 That's probably the best picture I have gotten of them yet, they are not photogenic. I would like to get them outside sooner rather than later but we are predicted to have snow over the next few days so it is nowhere near warm enough.
Do you have any crazy experiments happening?
This is an @funbobby51 exclusive for @informationwar and @steemit, please FOLLOW @funbobby51 if you are not already and hit the RESTEEM button if you think your followers might be interested in composting with black soldier flies. I am hoping to generate enough STEEM to cover the cost of the project so if you like please consider a generous UPVOTE and an engaging COMMENT