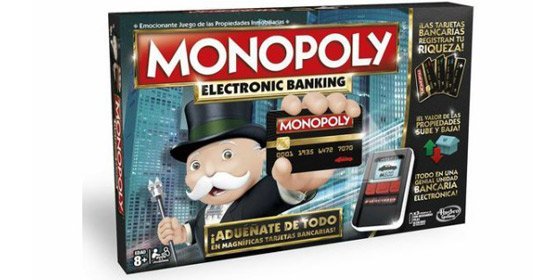 Of course, when it comes down to monopolies, we must look first at our premises that allow them to exist in the first place, and they do exist because the premise is unethical. Indeed it is somehow puzzling that the libertarian guest-speaker, in the video, does not even seem to be bothered with that. Instead she keeps the focus on the "innovation factor" and that Amazon is not responsible for the government's food stamp program. This dishonest diversion illustrates the prevailing moral bankruptcy of the markets. Many are falling for this "money making mantra", and this is pretty sad.
Amazon's goal is a takeover of retail itself, both physical and digital... If Amazon now controls the pricing in the book industry, just imagine what it can do in the broader world of retail...."This is horrible for competition," the director of the New America Foundation's Open Markets program Barry Lynn told the New Republic. "This is the crushing of competition. Amazon is monopolizing commerce in the United States https://newrepublic.com/article/143376/amazon-changing-whole-concept-monopoly
Yes, it is horrible but the concentration of private interests IS the main drive behind it, because monetarism cannot prevent collusion, it even encourages the latter because shareholders want to see their quarterly profits in their portfolios growing steadily and they do not care about the means. So the goal of competition is to eliminate all competition. And the fact that Amazon bought Whole Foods speaks volume about Amazon's intent. It is realistic to assume that it will become a threat to Walmart in 5 years or so. What will happen then is that both will likely merge. But right now, Walmart generates around 3.5 times Amazon's profits. Nevertheless, monopoly apologists, call it "competitive capitalism" and "efficiency of the markets". That's right, and while we are at it: the housing bubble (which has not gone away) and the 1.5 trillion student loan debacle are too competitive capitalism.
The Simple Reasons Why Amazon is Not a Monopoly..... It's competitive capitalism, and it's the reason we live in a wealthy country today. That said, the retail economy does have major problem. It's not Amazon; it's demographics. Americans tend to hit their peak spending years in their late 40s and very early 50s, when their kids are still eating them out of house and home.At the same time, the next big generation – the Millennials – is getting a late start. Between the setback of the 2008 crisis and its aftermath, higher student loans balances, and lower starting salaries, they're not able to pick up the slack left by their parents… and they won't be capable for several more years..... https://economyandmarkets.com/markets/reasons-amazon-not-monopoly/
Additionally, Amazon is just another Chinese Gatekeeper as China' sweet dream is to become the 1st world absolute power. China is already infiltrating many African countries as you read this, looking for a much more "competitive labor" as the growing Chinese middle class is losing its appetite for working for peanuts. Amazon helps China achieve this . Since capitalism teaches people to expect products to become ever "cheaper", Amazon (among others) help obsolescence take over the markets.
JULY 2016 | For China alone, sales volume increased 207% between 2013 and 2014, then increased another 230% on top of that from 2014 to 2015..... China's cross border sales were five times that of Japan's and 60 times greater than South Korea's. This year, it is expected to be 10 times Japan's and 35 times that of South Korea shipments, according to Payoneer.... https://www.forbes.com/sites/kenrapoza/2016/07/08/how-china-and-amazon-are-changing-the-future-of-retail/#12b881cb2710
What is very costly environmentally. The disaster of cheap electronics caused by big retailers like Amazon is another outrageous and appalling situation, as the West dumps its e-waste onto Ghana and India, to name a few, creating more health hazards and pollution in those poor countries. According to the guardian.uk, in 2014 alone, 41 million metric tonnes of electronic waste were exported to Africa. No to mention contributing to the spread of microplastics and fibers released by the fast fashion industry, 2nd world polluter (see previous blog). So thanks to Amazon -- and the like!
And then lastly, Amazon employees on food stamps is not a concern for the giant retailer which is very used to slave labor already, so why should it care? The guest speaker in video also argues that nobody forces these people to work for Amazon, which is not entirely true as the monetarism itself creates a poor class, which keeps the top of the pyramid afloat.
Luckily, there is a solution and at this stage the odds for a paradigm shift are slowly making more and more sense: to end this catch 22, society has to admit first that it is dealing with a "monster" of its own making. There is no way money can ever fix this, but empathy and the drive to remodel the purpose of society very differently. Life is not for sale!
Critic to Tucker: Why your attacks on Amazon are Un-American

FURTHER READINGS
Amazon is 20,000 vans closer to replacing the post office
https://q13fox.com/2018/09/06/amazon-is-20000-vans-closer-to-replacing-the-post-office/amp/
Trump, Amazon and the Post Office
https://www.wsj.com/articles/trump-amazon-and-the-post-office-1522708506
https://www.businessinsider.com/trump-amazon-post-office-deal-2018-4
The Horrific New Marriage Between Your Post Office and Amazon Sunday
https://www.alternet.org/labor/horrific-new-marriage-between-your-post-office-and-amazon-sunday
Amazon charged with 4,000 counts of selling illegal pesticides
https://www.naturalnews.com/2018-02-17-amazon-charged-with-4000-counts-of-selling-illegal-pesticides.html
AMAZON profits from "slave wage" labor in China's sweat shop factories
https://www.naturalnews.com/2018-06-14-evil-amazon-profits-from-slave-wage-labor-in-chinas-sweat-shop-factories.html