I am not beholden to any organized religion so while I do value life, I also value choice. I do not just blindly buy into the "life begins at conception". I am one of those that has considered the life in the womb when considering my thoughts. To me regardless of religious beliefs when that life becomes self aware is the point that matters to me. We have not as far as I know pointed out when that occurs. I do think it is worthy of determining.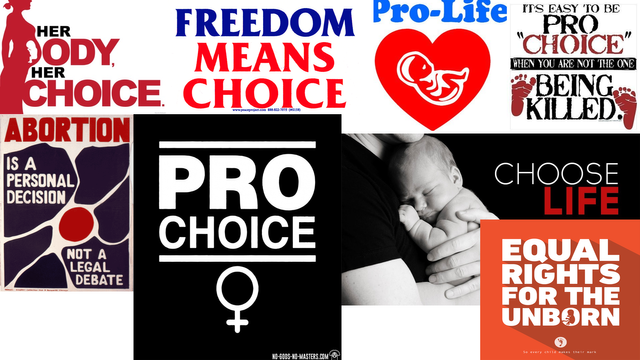 In being pro-choice I always envisioned the choice I was speaking of as applying to very early in any pregnancy. I am not and never have been an advocate for second or third trimester abortions. While I don't know, I do suspect self awareness likely occurs somewhere in these time frames. I admit it is simply a guess, as we don't truly know.
I consider babies born premature, often by several months, and how they seem aware. They are life. They are an individual.
By my personal morality individuals have the right to life. To forcibly end their lives is murder.
There has been another reason I didn't buy into the "life begins at conception" because if I want to go that route then the egg and the ejacula (sperm) are actually forms of life before they join. Many things are alive. This is why I decided that "self-awareness" is what makes the individual. Now if we want to go in a religious direction then the concept of a soul, or a spirit comes into play. These things may exist. If they do, I still think that self-awareness is when the abortion truly matters. When the new life is aware it is being attacked and it's life ended. When is this? As far as I know we don't know.
I will say that I see third trimester, and post-birth abortions as murder. Plain and simple.
We can bring up the concept of aborting when the mother (I don't know if she can be known as that if she aborts the baby) is at danger due to health risks. Attempts should be made to save them both. Using these exceptions which are a minor outlier is no justification for others to commit murder. There are exceptions to almost every situation. That doesn't mean we treat those exceptions as the norm and thus use it to justify acting as we would in the event of such an exception.
Now I watched the movie Gosnell [1][2][3] last week. It has the sub-title of "The trial of America's biggest serial killer" or something like that. I was unaware it was about abortion when I began watching it. Though to be clear it is not just about abortion. His murders he was found guilty of were NOT the thousands upon thousands of abortions he did in his career. They were of children born alive, breathing, crying, and he'd snip the back of their necks with scissors. They were the deaths of some of the mothers. They were him proceeding with the abortion after the mother changed her mind and was drugged. It is a very disturbing movie.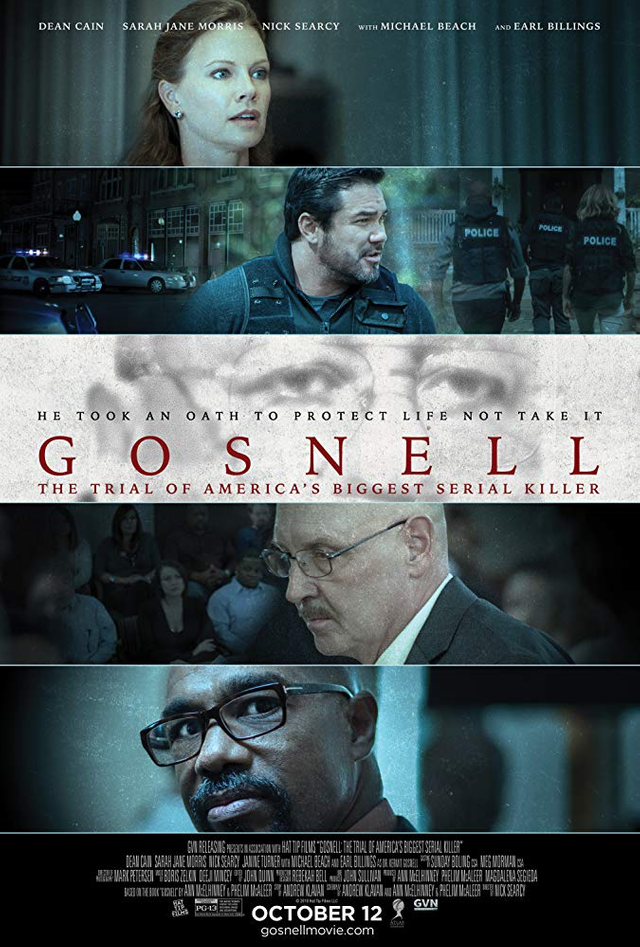 Source
Now with New York essentially legalizing what Gosnell did in their recent laws it has become a state to openly endorse murder as far as I am concerned. A very evil place. Keep in mind I am not religious in the normal sense of the word. I consider myself a Deist. I think there was a creator/catalyst to creation, I simply don't think it is what is written in the books by man. My bible is observing the wonder of reality around me itself. As such, I can't preach the answers to others, and there are no preachers to preach the truths to me. We all simply observe and use reason. So my issues around abortion are not tied in any way to religion. I thought I'd make that clear so it isn't used to attack me.
I still support pro-choice. Yet my idea of that choice is greatly less than that allowed by most laws. First trimester. Yet if it was ever proven self-awareness was earlier than that then my support would reduce to that time.
I also support the choice should have consequences. I am not really a supporter of someone who repeatedly has unprotected sex, get's pregnant, and then simply goes and has an abortion. That has no accountability, and fosters an environment of irresponsibility. Accidents happen. If it happens over and over again is it truly an accident?
Today is a first. I think this is the first time I've ever written anything about abortion.
EDIT: Adding some articles as I stumble across them while it is relevant.