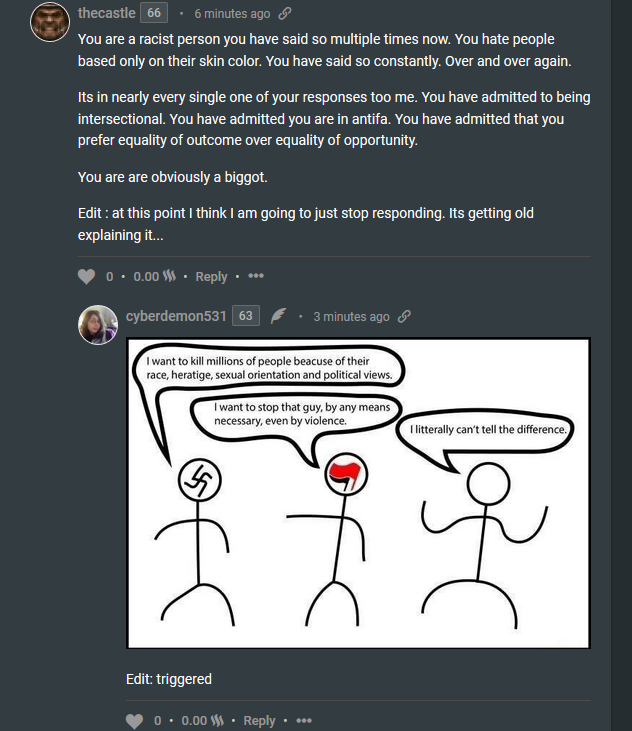 Saying things like "being against people who use violence against innocent people is wrong and people who want to stop them, even if they sometimes need to use violence, are actually the bad guys" makes logical sense.
Like, imagine this, right. It's second grade. A bully just stole your lunch money and kicked your teeth in, you lost 4 of them and your nose is bleeding. You're sniveling on the ground and he's about to kick you in the face again and WAIT, someone punches him right beforehand, and punched him so hard that his teeth fell out, too! Wow, how thankful you must be! WRONG. The one who just """saved""" you is actually just as bad as the one who hurt you in the first place. They both belong in jail. Evil creatures. I can't believe humans would ever behave that way, what filthy fucking animals.
Now, excuse me while I go read my Spider-Man comic books and watch Transformers.