Come on! Make a pilgrimage to the Syiah Kuala Tomb (Bilingual)
Assalamualaikum warahmatullahi wabarakatuh, good night steemian wherever you are, may all in good health wal'afiat.
Syech Abdurrauf is one of the great scholars of Aceh, Indonesia, so fragrant his name is also often called Tgk Syiah Kuala because his grave is in Deah Raya village, Syiah Kuala subdistrict, Banda Aceh which is now one of the renowned university named UNSYIAH or Universitas Syiah Kuala in Darussalam, Banda Aceh.
Sheikh Abdurrauf was born in Singkil in 1615 AD or 1024 Hijri he is a descendant of Persian country who came to the Sultanate of Samudera Pasai at the end of the 13th century.
The first Syiah Kuala education was obtained from his father At that time Fansur became one of the important Islamic centers in the archipelago as well as the point of contact between the Malay and the Muslims of West and South Asia.
A few years later Syiah Kuala went to Banda Aceh and studied at Syamsuddin Sumatrani, a cleric of Wujudiyah.
Syiah Kuala continued his education to the Arabian Peninsula in 1642 AD. Recorded about 19 teachers had taught him various Islamic disciplines, other than 27 other prominent scholars.
The study sites are scattered in a number of cities along the Haj route, starting from Dhuha (Doha) in the Persian Gulf region, Yemen, Jeddah, Mecca and Medina. His Islamic studies began in Doha, Qatar, by studying with a great scholar, Abd al-Qadir al Mawrir.
Throughout his life, recorded Syiah Kuala has worked on about 21 papers consisting of one book of exegesis, two books of hadith, three books of jurisprudence, and the rest of the book of Sufism. Even Tarjuman al-Mustafid (Terjemah Pengi Faedah) is the first Syiah Kuala interpretation book produced in Indonesia and Malay language.
But among his many works, there is one that is considered important for the progress of Islam in the archipelago, the book of tafsir entitled Tarjuman al-Mustafid. This book was written when Syiah Kuala was still in Aceh. This book is circulating in the Malay-Indonesian region, even abroad.
The location of Syiah Kuala tomb is located on the lips of Malacca Strait of banda Aceh city visited by many local and foreign pilgrims. Even tombs serve as religious tourism sites in Tanah Rencong by the Government of Aceh.
I and my family have long wanted to make a pilgrimage to the grave, and on Thursday April 26, 2018, we can visit Syiah Kuala tomb.
A lot of pilgrims come to eat Syiah Kuala and see the entrance alone I am very touched to get here and then when he got to the grave so my family and I perform ablution in order to perform the prayer on the right is located a kulah.
Then I headed to the mushalla where on the way I see a lot of people are queuing water and some even drink and wash the face with water from syech abdurrauf relics that supposedly healed the disease, even if Allah SWT allow.
Then my family and I perform prayers in the mushalla of Shia Kuala tomb, where in the mushalla there are wells and there are some graves, so cool our hearts to pray in the mushalla hopefully what Dido'akan can be blessed by Allah SWT.
After performing the prayers dimushalla then my family and pilgrimage to the grave syech abdurrauf or Syiah Kuala where inside the tomb is located inside a building that has been made so luxurious and a lot of tombs that I see there.
We are beside the tomb only feels as if we are there beside him because the cool air and fragrance scent all over the room.
Hopefully all his deeds accepted and got a decent place beside Him amin amin ya rabbal 'alamin.
Here are some moments that I can capture by using the iPhone 6s while on a pilgrimage to the tomb of Syiah Kuala: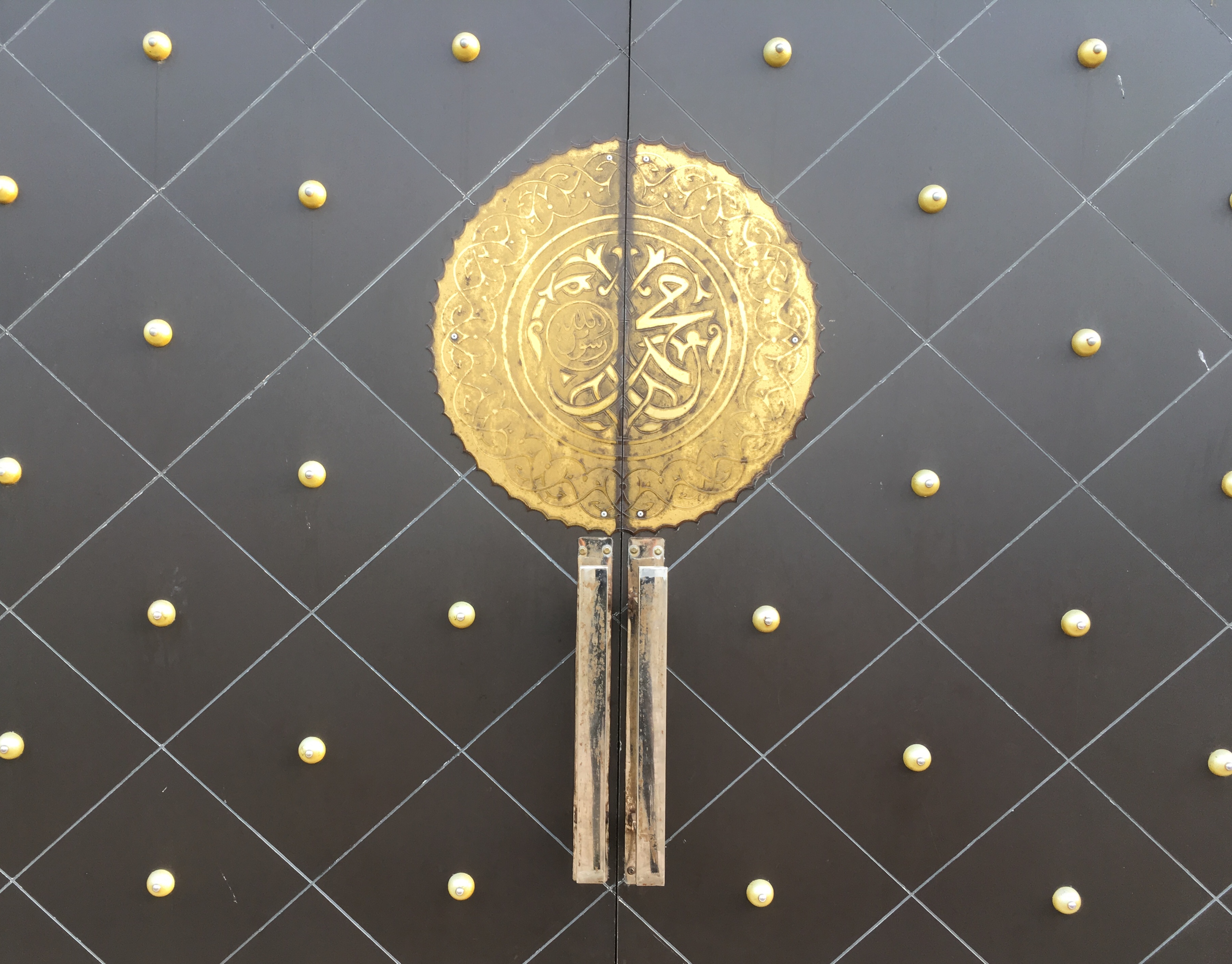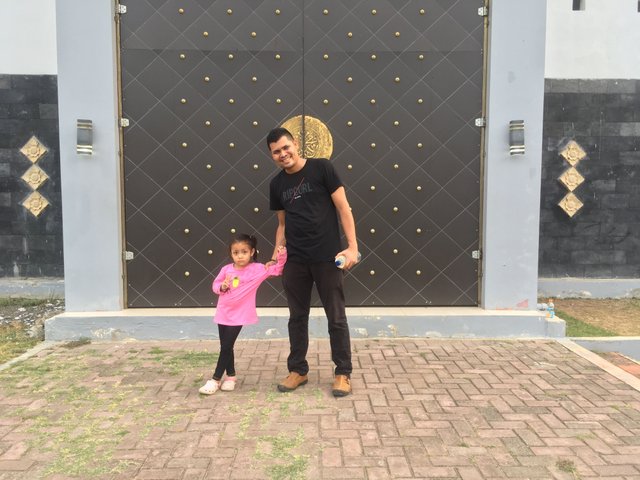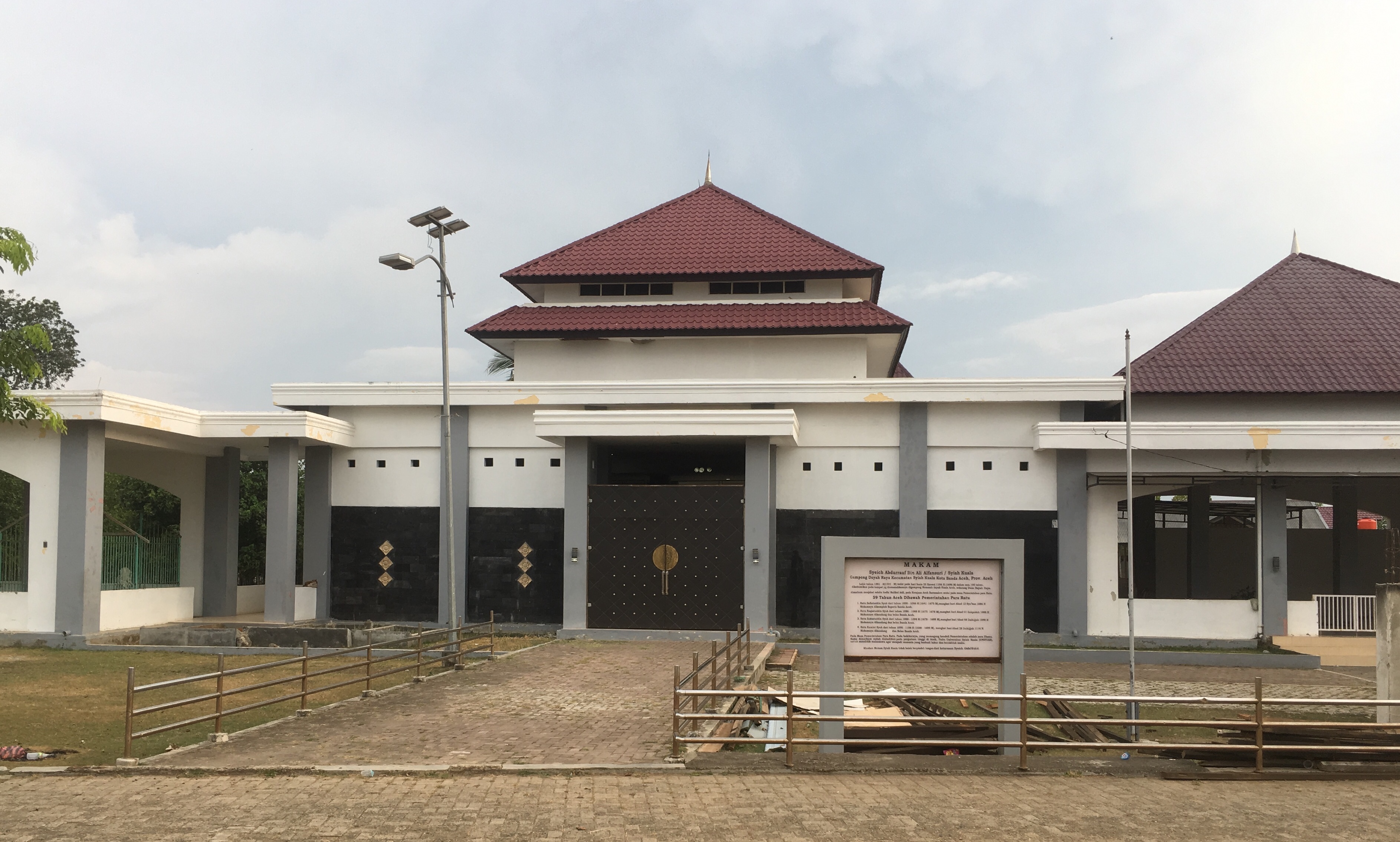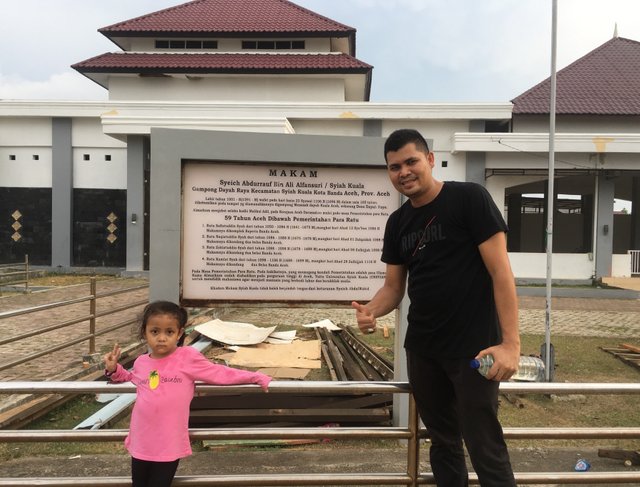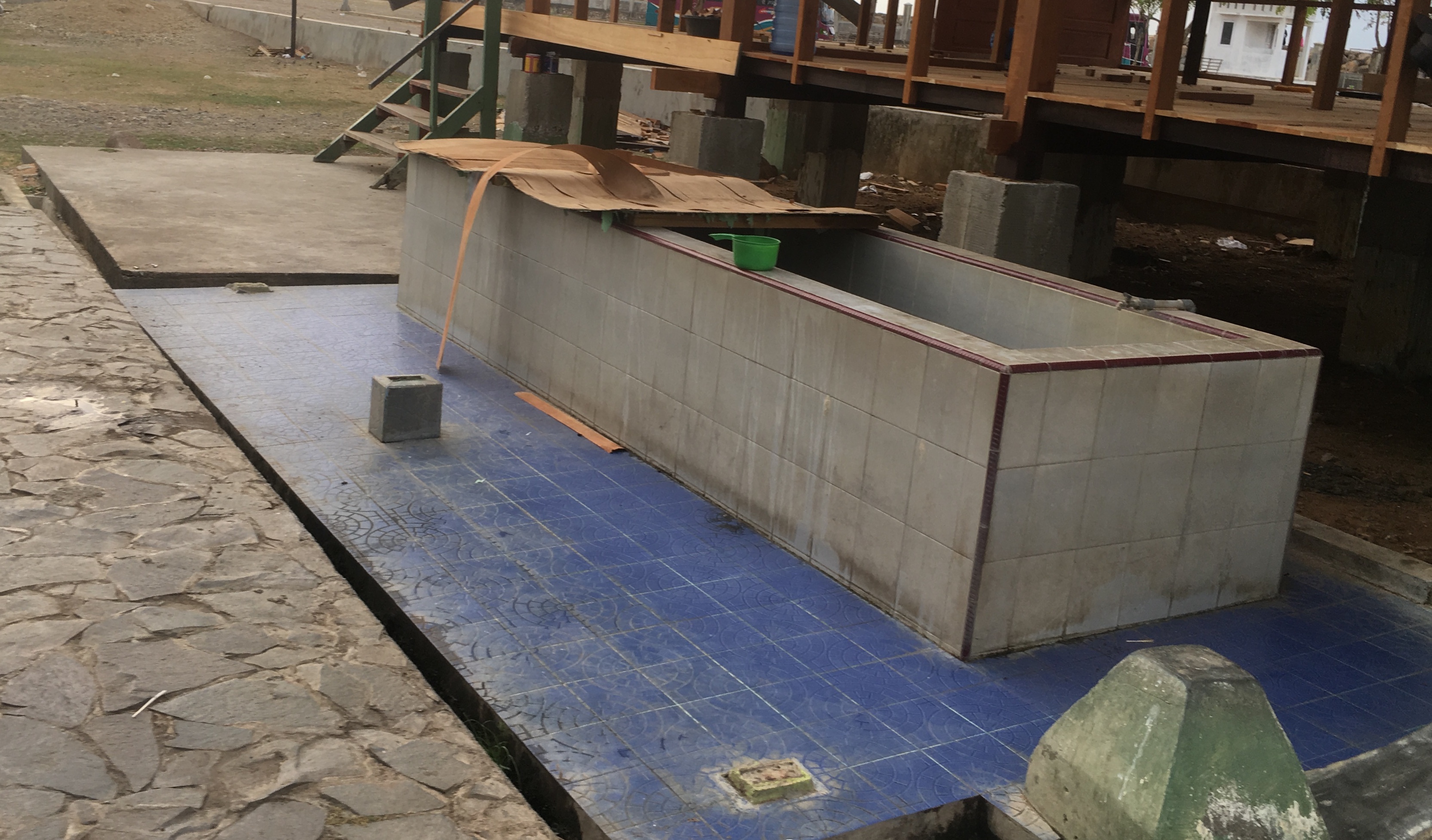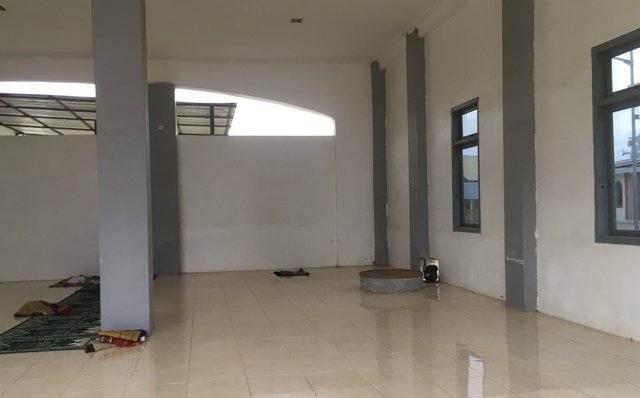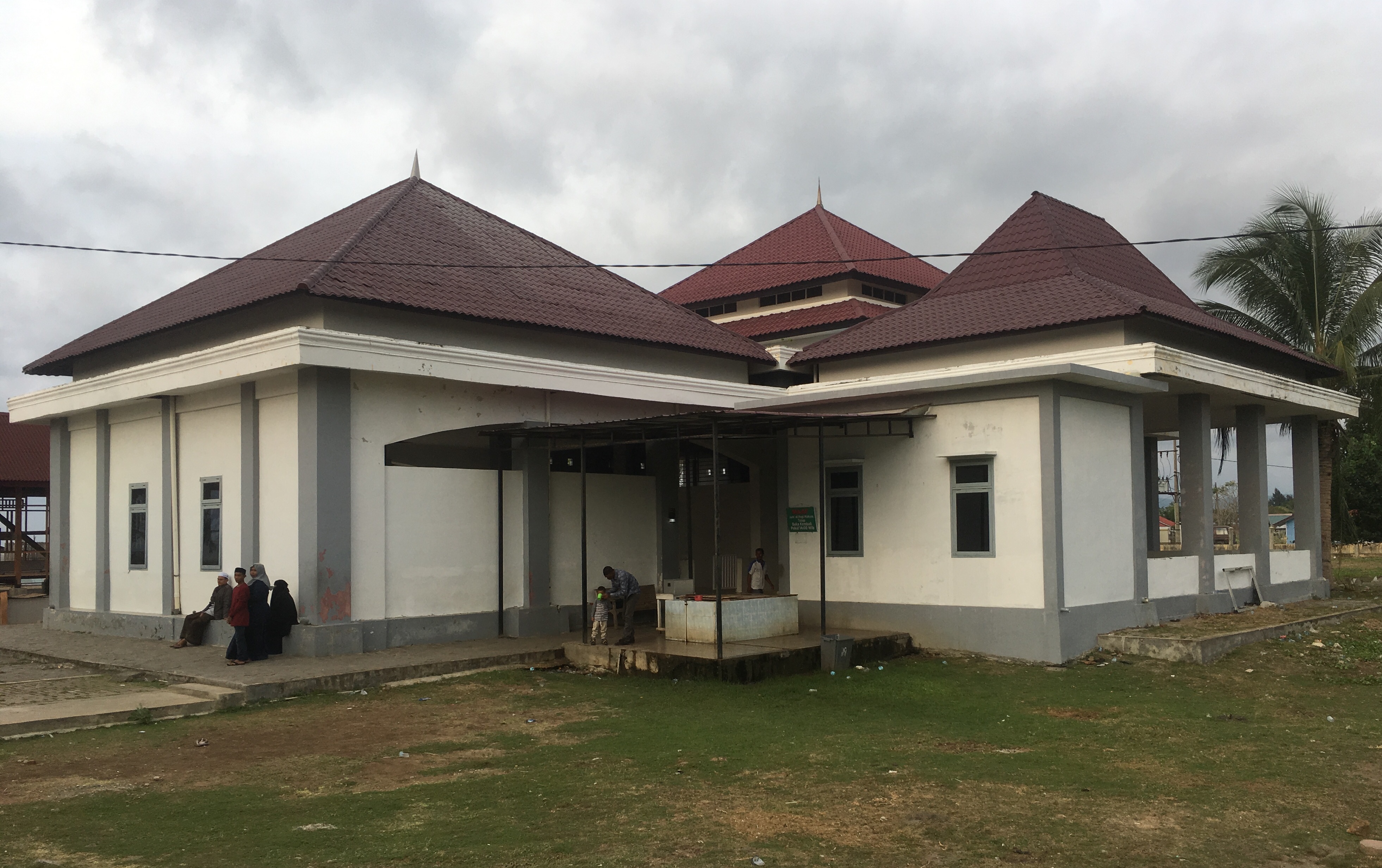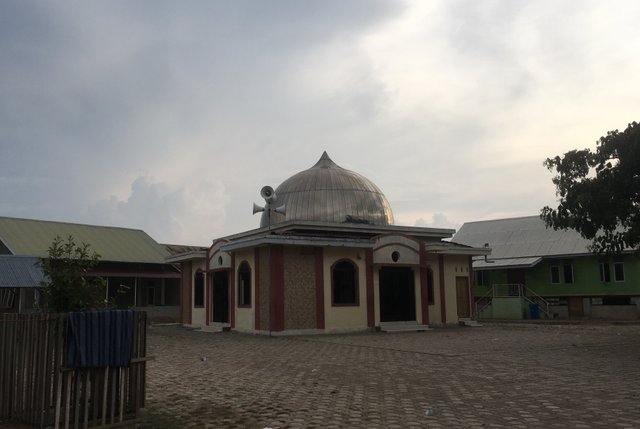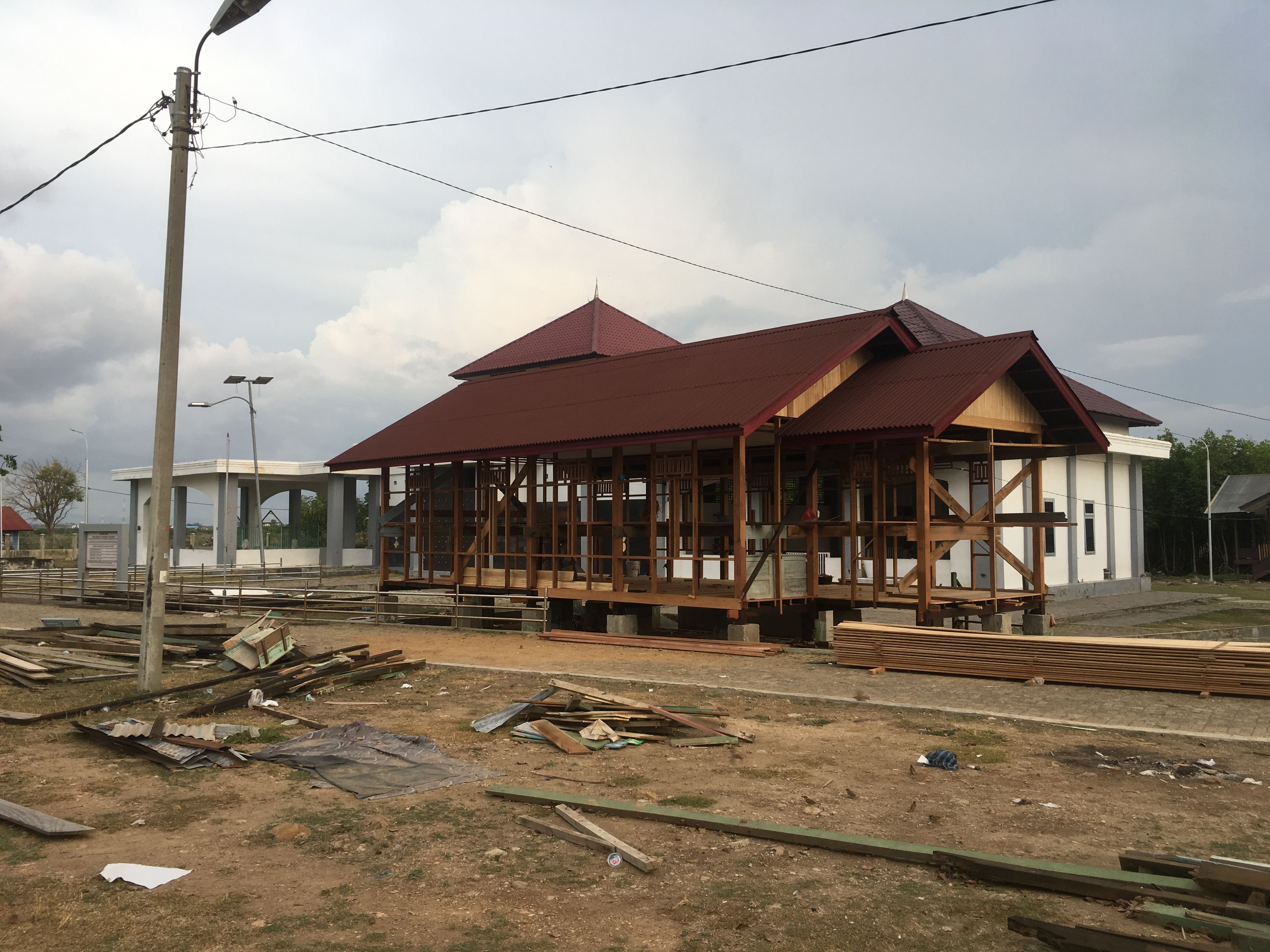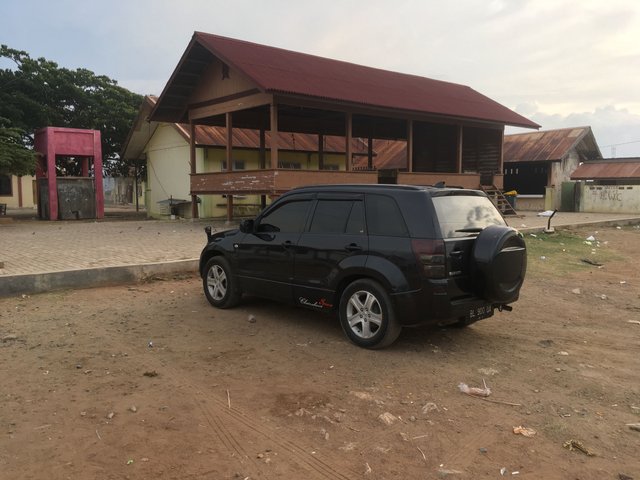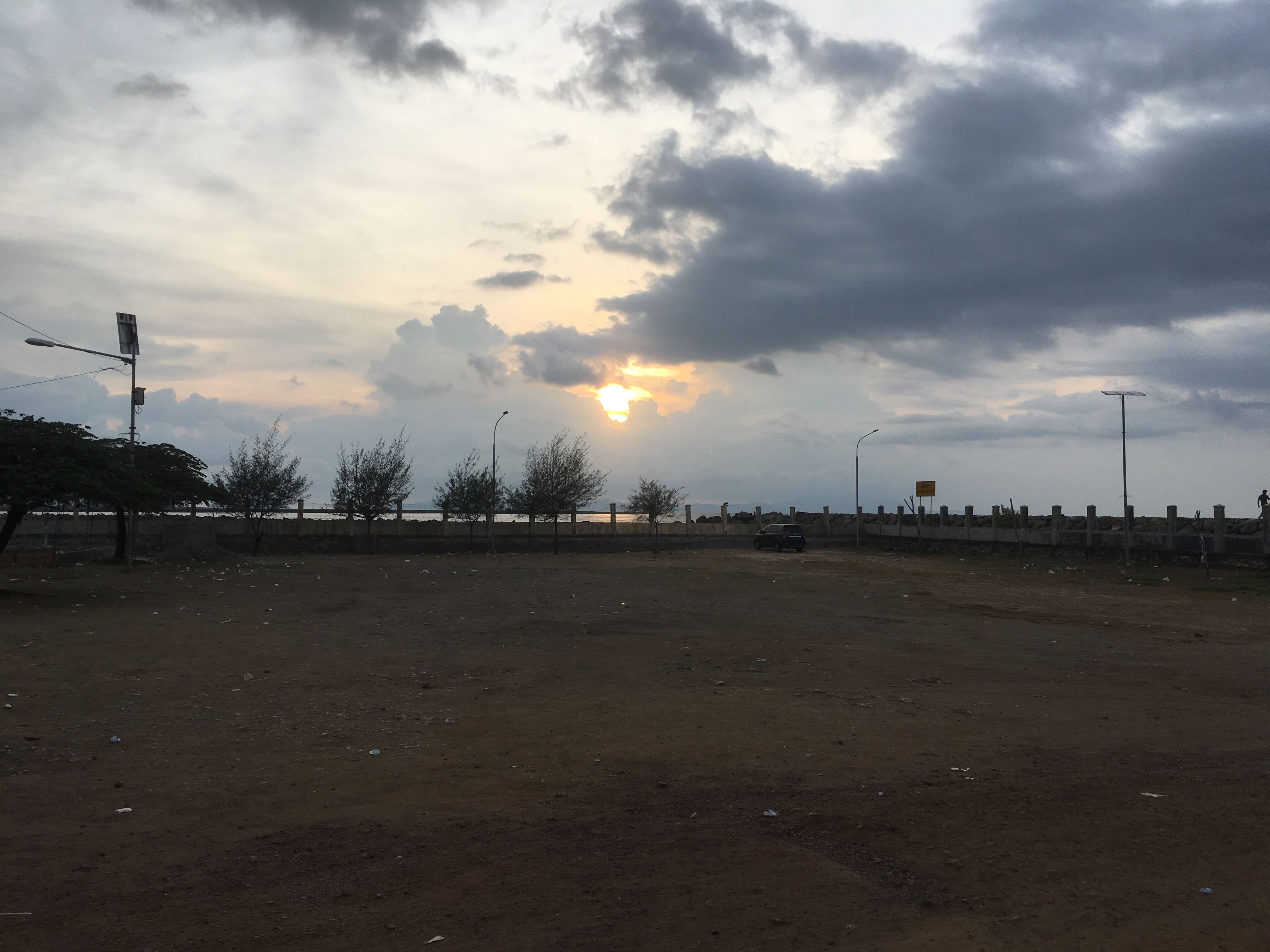 So many of me whoever read, see can love it, do not forget vote, comment, and follow me.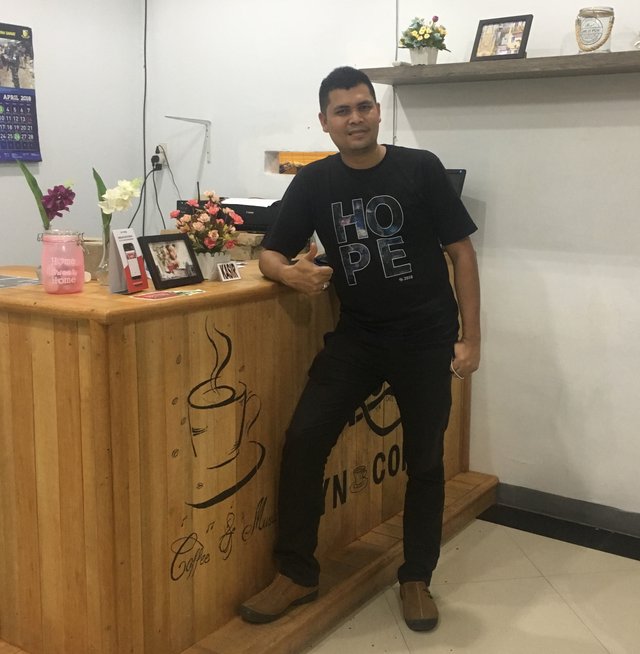 Thank you, @teukukhaidir
BAHASA INDONESIA
Assalamualaikum warahmatullahi wabarakatuh, selamat malam para steemian dimanapun kalian berada, semoga semua dalam keadaan sehat wal'afiat.
Syech Abdurrauf merupakan salah satu ulama besar Aceh, Indonesia, begitu harum namanya juga sering disebut dengan Tgk Syiah Kuala dikarenakan makamnya berada di Desa Deah Raya, Kecamatan Syiah Kuala, Banda Aceh yang kini menjadi salah satu nama Universitas ternama yaitu UNSYIAH atau Universitas Syiah Kuala berada di Darussalam, Banda Aceh.
Syekh Abdurrauf dilahirkan di Singkil pada 1615 Masehi atau 1024 Hijriah beliau adalah keturunan negeri Persia yang datang ke Kesultanan Samudera Pasai pada akhir abad ke-13.
Pendidikan pertama Syiah Kuala didapat dari ayahandanya Ketika itu Fansur menjadi salah satu pusat Islam penting di nusantara serta titik hubung antara orang Melayu dan kaum muslim dari Asia Barat dan Selatan.
Beberapa tahun kemudian Syiah Kuala berangkat ke Banda Aceh dan belajar pada Syamsuddin Sumatrani, seorang ulama pengusung wujudiyah.
Syiah Kuala melanjutkan pendidikan ke Jazirah Arab pada 1642 Masehi. Tercatat sekitar 19 guru pernah mengajarinya berbagai disiplin ilmu Islam, selain 27 ulama terkemuka lainnya.
Tempat belajarnya tersebar di sejumlah kota yang berada di sepanjang rute haji, mulai dari Dhuha (Doha) di wilayah Teluk Persia, Yaman, Jeddah, Mekah, dan Madinah. Studi keislamannya dimulai di Doha, Qatar, dengan berguru pada seorang ulama besar, Abd Al-Qadir al Mawrir.
Sepanjang hidupnya, tercatat Syiah Kuala sudah menggarap sekitar 21 karya tulis yang terdiri dari satu kitab tafsir, dua kitab hadis, tiga kitab fikih, dan selebihnya kitab tasawuf. Bahkan Tarjuman al-Mustafid (Terjemah Pemberi Faedah) adalah kitab tafsir Syiah Kuala yang pertama dihasilkan di Indonesia dan berbahasa Melayu.
Namun di antara sekian banyak karyanya, terdapat salah satu yang dianggap penting bagi kemajuan Islam di nusantara, yaitu kitab tafsir berjudul Tarjuman al-Mustafid. Kitab ini ditulis ketika Syiah Kuala masih berada di Aceh. Kitab ini beredar di kawasan Melayu-Indonesia, bahkan luar negeri.
Lokasi makam Syiah Kuala berada di bibir Selat Malaka kota banda Aceh banyak dikunjungi oleh peziarah lokal maupun mancanegara Bahkan makam dijadikan sebagai lokasi wisata religi di Tanah Rencong oleh Pemerintah Aceh.
Saya bersama keluarga sudah sangat lama ingin berziarah ke makam tersebut, dan pada hari Kamis tanggal 26 April 2018 baru bisa berziarah makam Syiah Kuala.
Banyak sekali Penziarah datang ke makan Syiah Kuala dan melihat pintu masuk saja saya sangat terharu bisa sampai kesini kemudian sesampainya ke tempat makam maka saya dan keluarga berwudhu terlebih dahulu untuk menunaikan shalat disebelah kanan tersebut terletak sebuah kulah.
Kemudian saya menuju ke mushalla dimana dalam perjalanan saya melihat banyak sekali masyarakat sedang mengantri air bahkan ada yang meminum dan mencuci muka dengan air dari sumur peninggalan syech abdurrauf yang konon katanya bisa menyembuhkan penyakit, itupun kalau Allah SWT mengizinkan.
Kemudian saya dan keluarga melaksanakan shalat dalam mushalla makam Syiah Kuala, dimana didalam mushalla tersebut terdapat sumur dan ada beberapa makam, begitu sejuk hati kita melaksanakan shalat di mushalla tersebut semoga apa yang Dido'akan bisa diridhai oleh Allah SWT.
Setelah melaksanakan shalat dimushalla maka saya dan keluarga berziarah ke makam syech abdurrauf atau Syiah Kuala dimana didalam makam tersebut terletak didalam sebuah gedung yang sudah dibuat begitu mewah dan banyak sekali makam yang saya lihat disana.
Kita berada disamping makam saja sangat terasa seakan-akan kita sedang ada samping beliau karena hawa sejuk dan wewangian menyerbak harum seluruh ruangan.
Semoga saja segala amalan beliau diterima dan mendapat tempat yang layak disisiNya amin amin amin ya rabbal 'alamin.
Inilah beberapa momen yang sempat saya abadikan dengan menggunakan iPhone 6s sewaktu berziarah ke makam Syiah Kuala :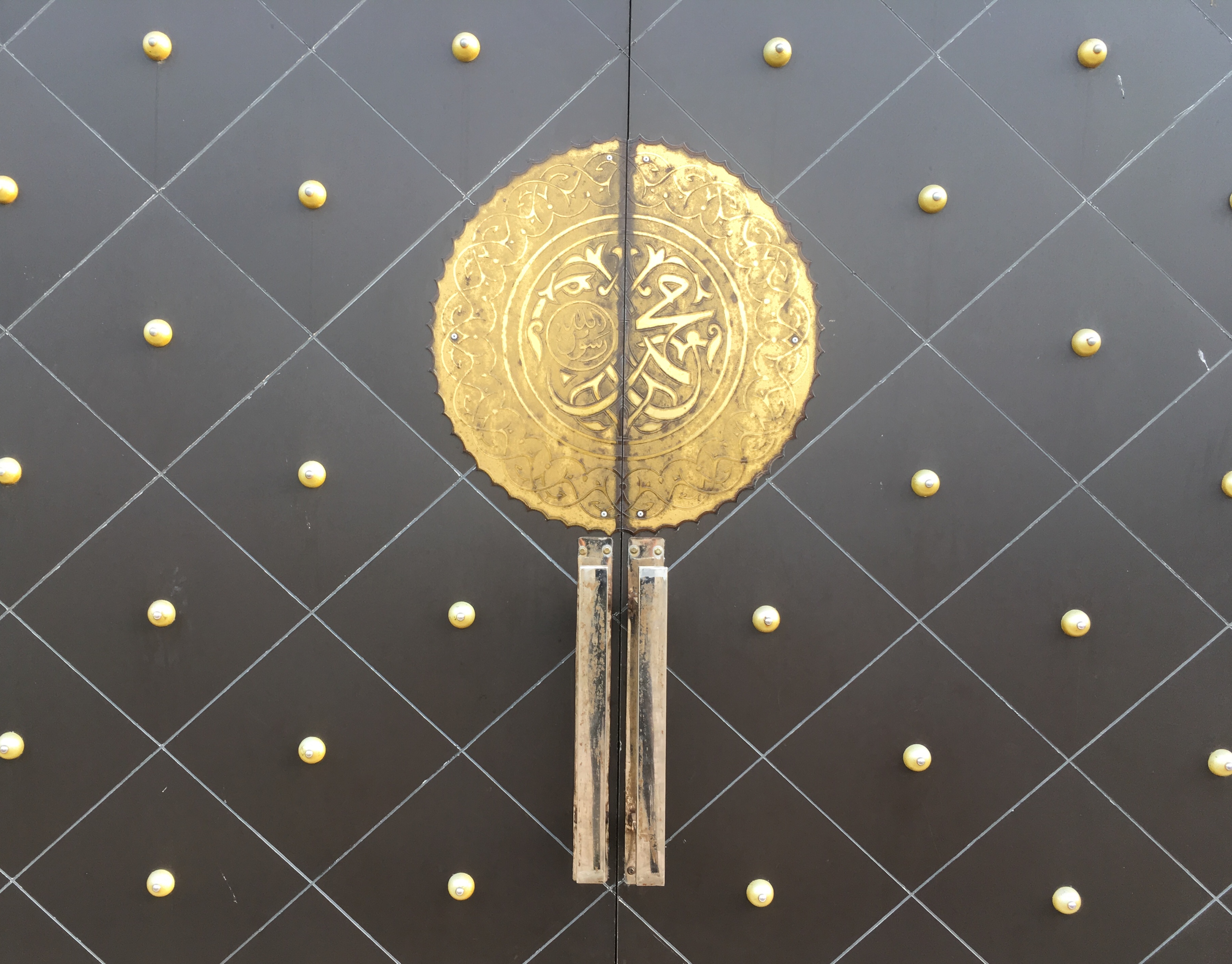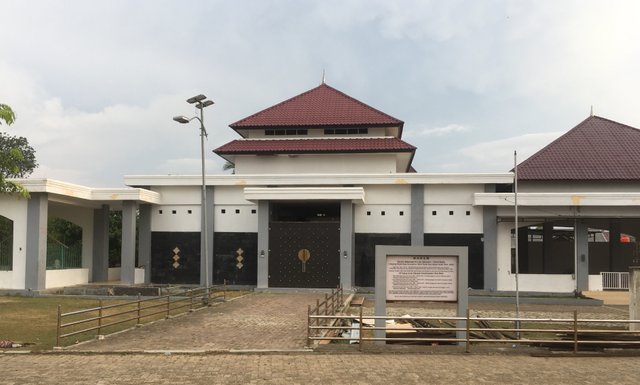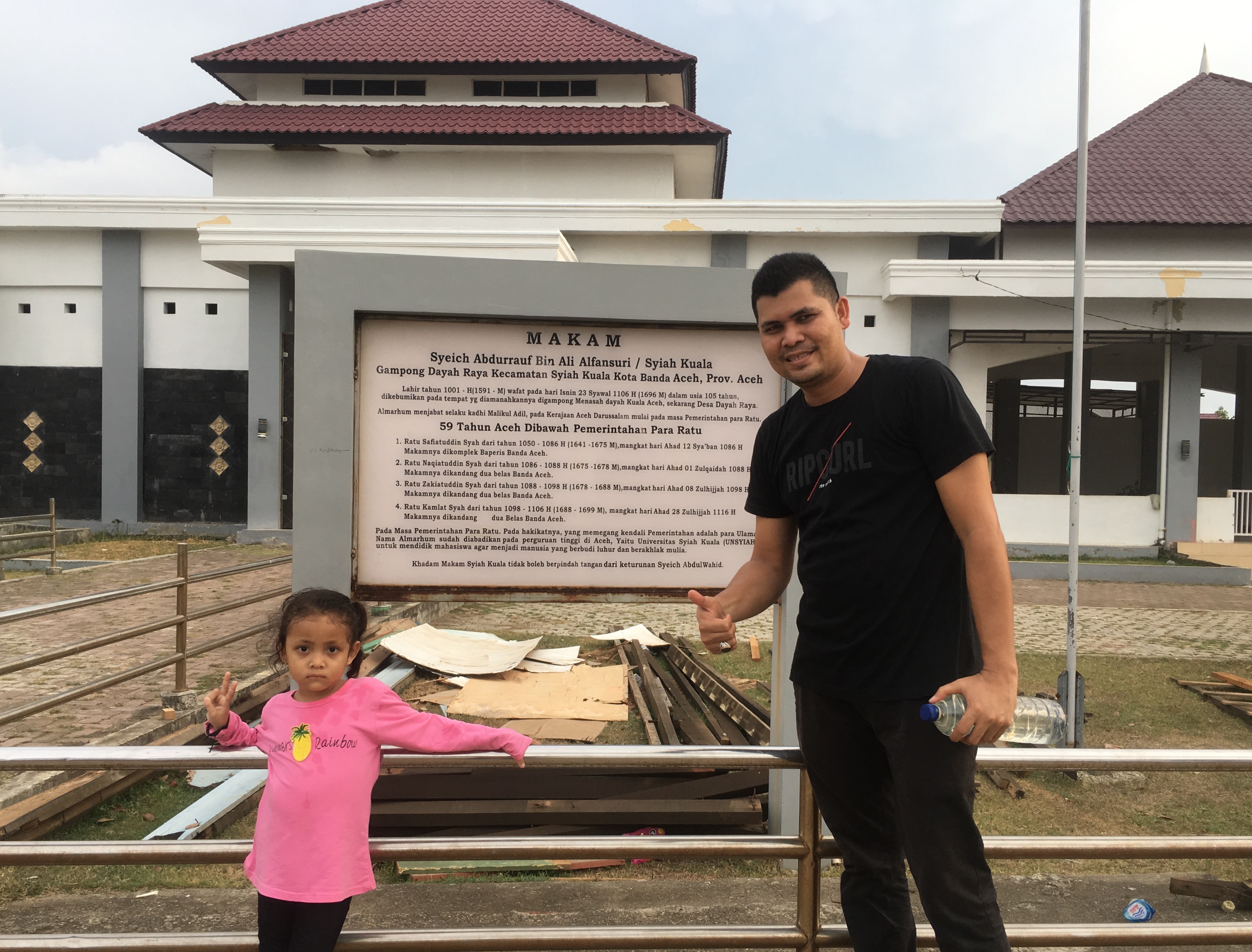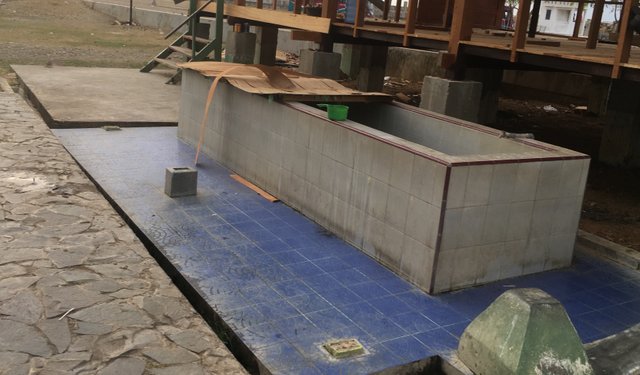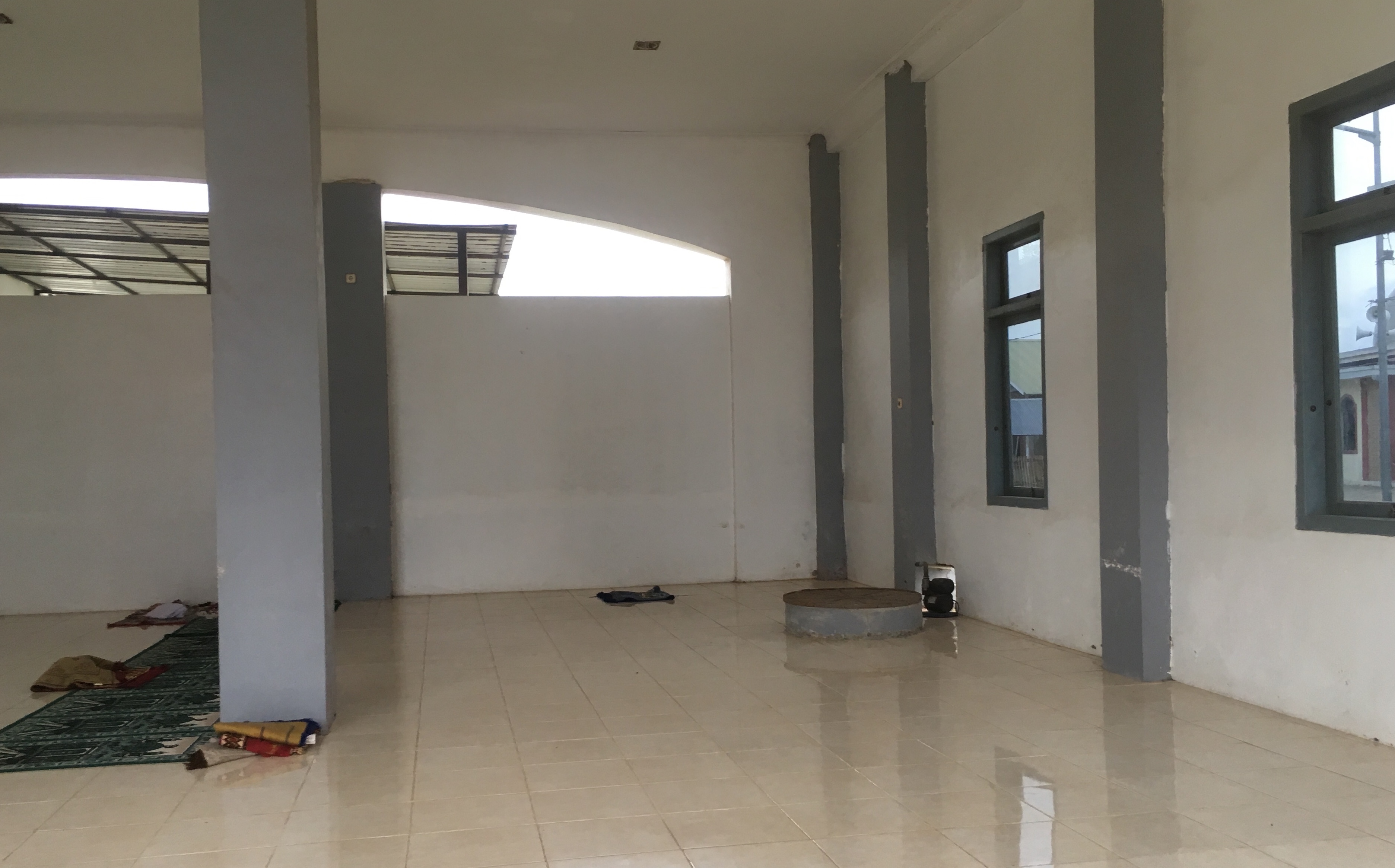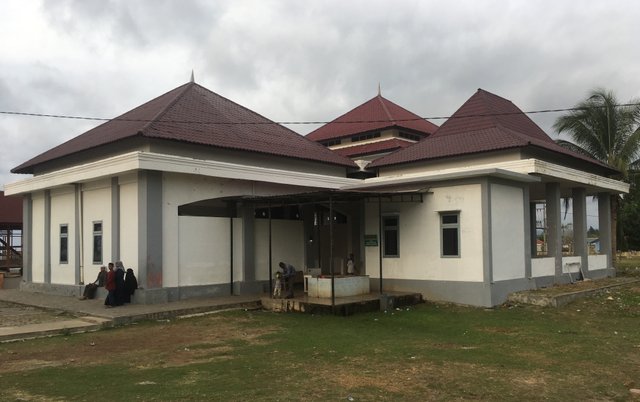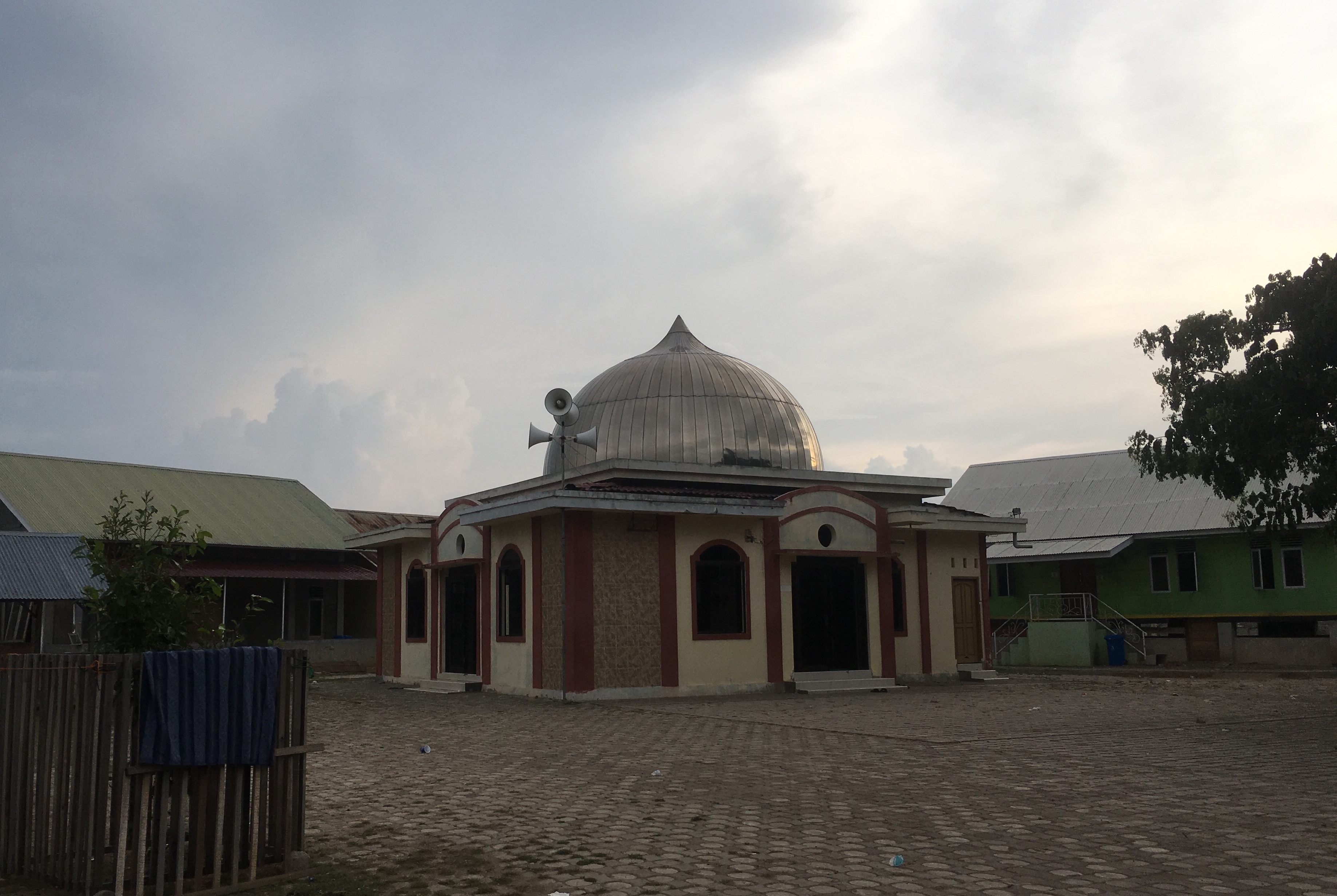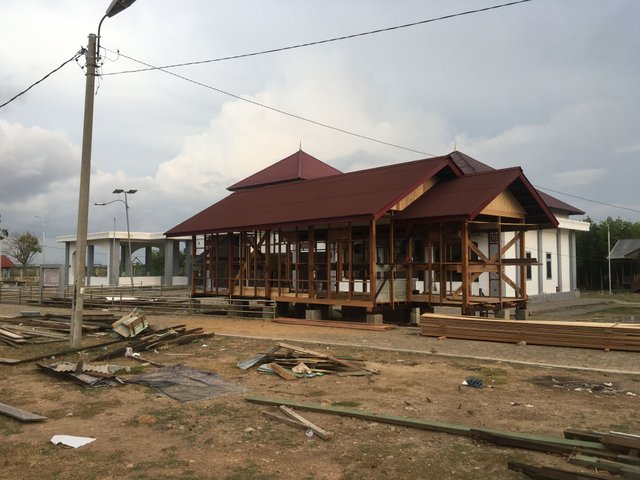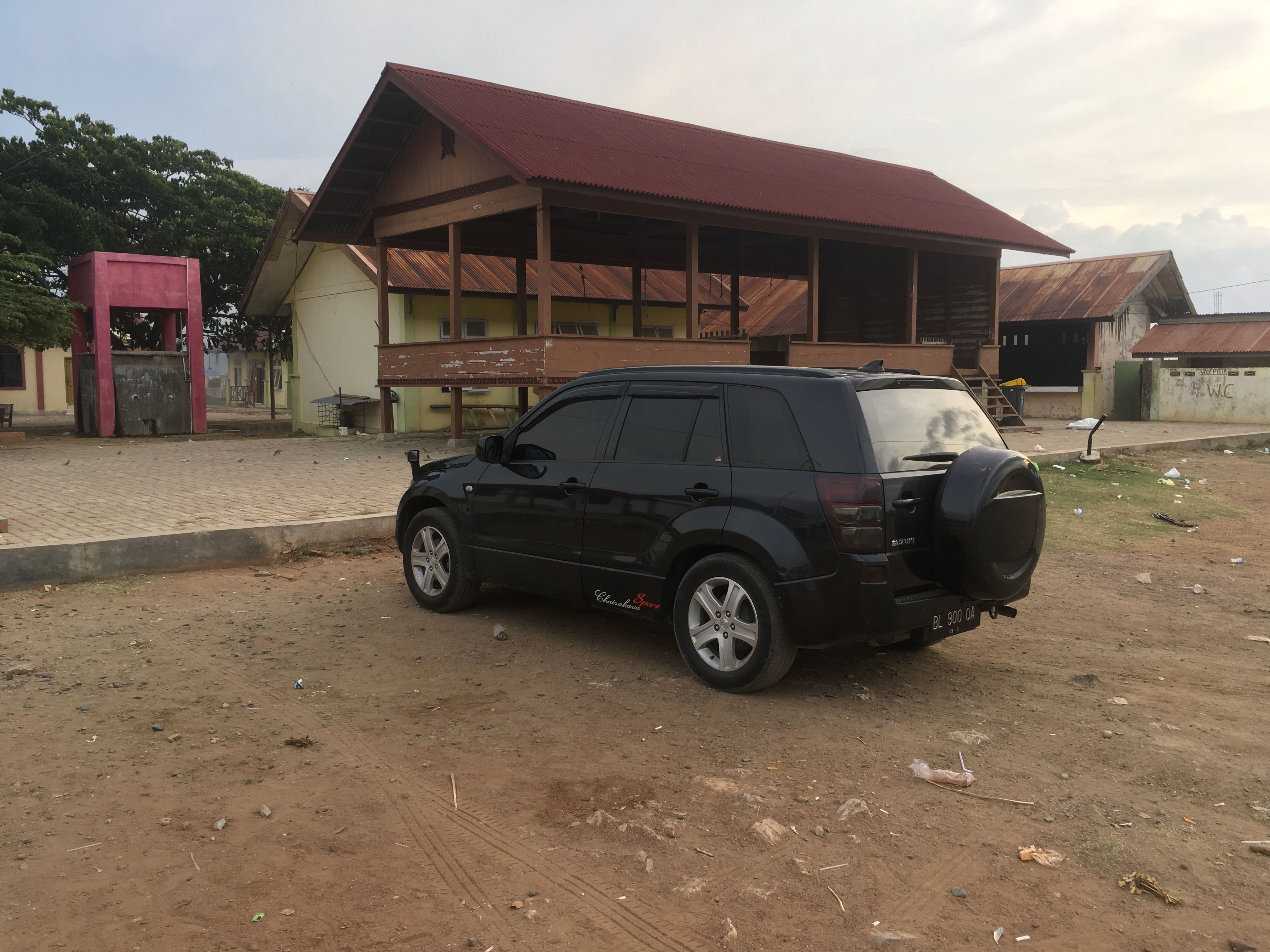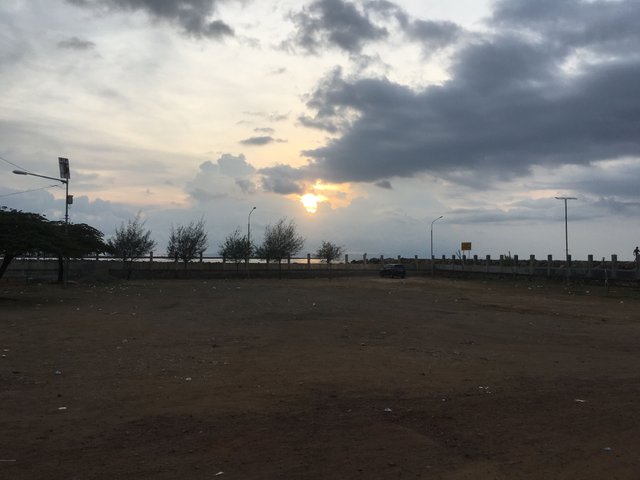 Sekian dari saya siapapun yang membaca, melihat dapat menyukainya, jangan lupa vote, komentar, dan ikuti saya.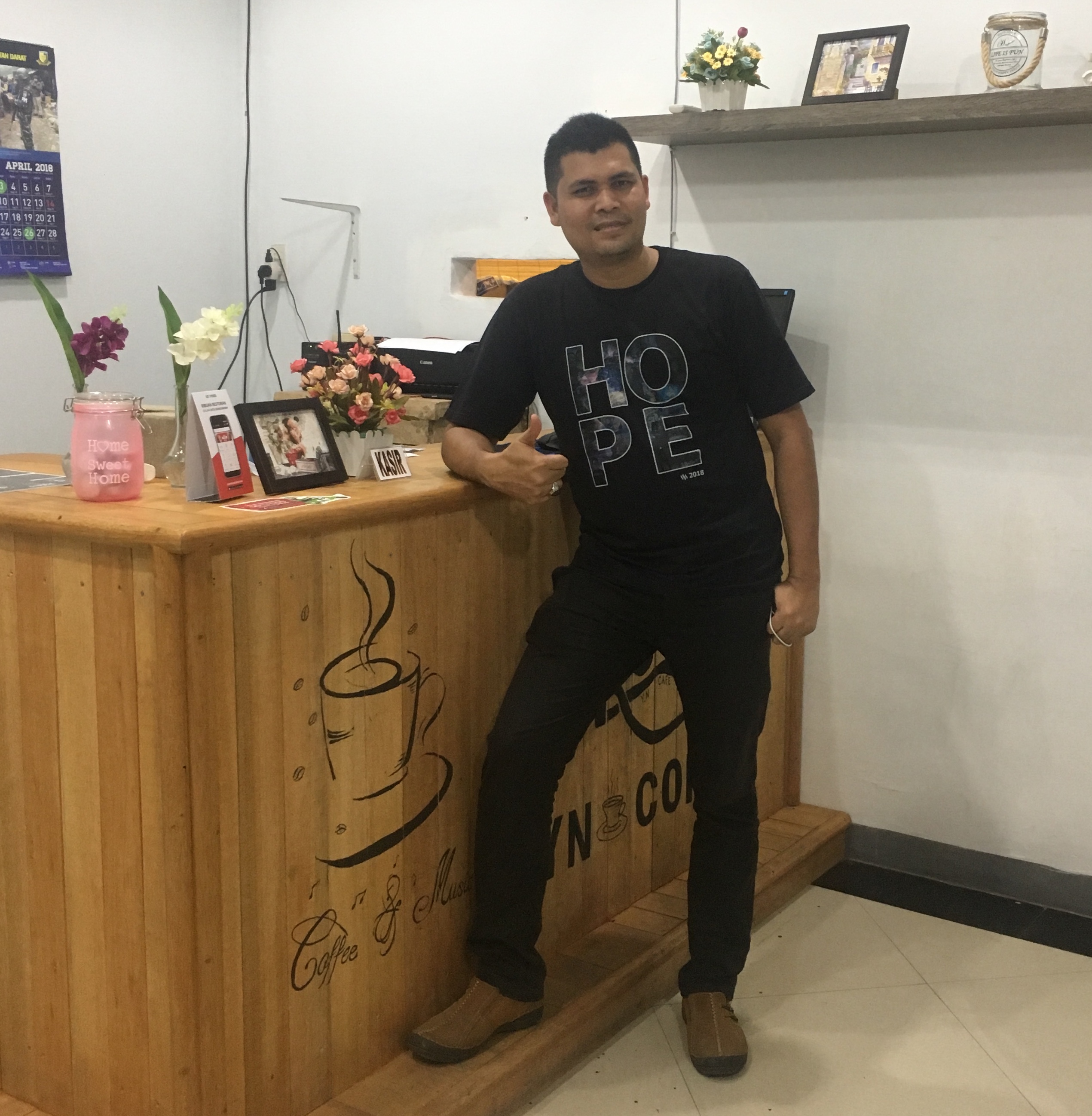 Terima kasih @teukukhaidir